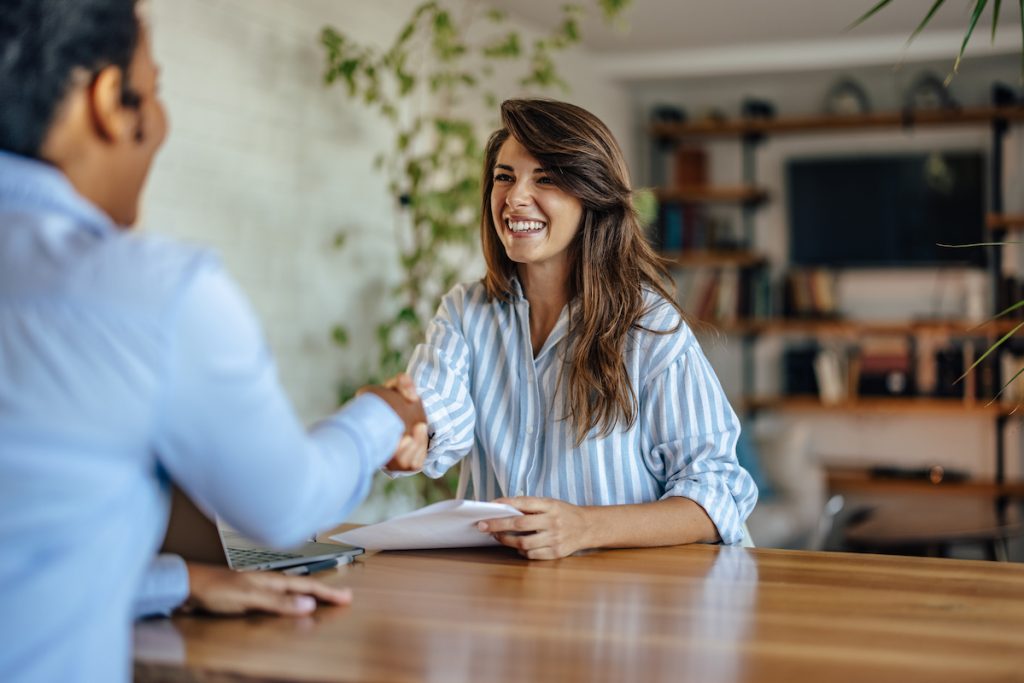 Do you have a dream company you'd like to work for? So much so that you stalk their careers page, waiting for postings to be added? Have you ever been tempted to apply for multiple positions at the same company for a chance to get your fit in the door of an organization you are eager to work for? Maybe you are currently contemplating this strategy, but unsure of how it reflects on you as a candidate. Before you go ahead and shoot off multiple applications to the same company, let's discuss the risks, benefits and how to do it right.
When NOT to Send Multiple Applications
If you are in the early stages of your career you may be in a season of trying to figure out what is right for you, or, if you have had a broad range of experience that could apply to many different roles it may seem tempting to apply to as many roles as possible to see what sticks. While casting a larger net is definitely not an uncommon approach in job searching – it's not one we would recommend.
When applying for jobs, you want to focus your energy on the positions that align with you – your skills, ambitions, experience and expectations. By casting a larger net you may catch more fish (or call backs), but they may not be the ones you really want. Instead, focus your time and energy on applying for the jobs that really excite you and match up well with your skill set.
Additionally, if you are sending applications to the same organization, chances are the same person may be reading through all the applications. If your name comes up in completely opposing skill sets, let's say marketing vs. finance, you're less likely to be taken seriously for either position. When applying to a job you want to portray yourself as an expert and the perfect applicant for the role. When you instead apply for multiple positions with vastly different skills to the same company, you instead portray yourself as inauthentic. They say a Jack of all trades is a master of none. In this case, you are better off focusing your time on creating an incredible application for one position that suits you best.

When to Send Multiple Applications
All that being said, there are times when sending multiple applications is appropriate. This could be the case if an organization is trying to grow out a specific team. For example, if you have a background in marketing you likely have skills that could apply to social media, graphic design, copywriting, communications and so on. If you are a specialized within a specific area for which the company is hiring multiple roles, this could be an opportunity to apply for more than one job. In this scenario, you are playing up your specific skill set and illustrating to your potential employer how diversified you are amongst your specialty. You are also not limiting yourself to just one role, when you may be suited to multiple and giving yourself a better chance of being hired by your dream company.
As a note, I want to share a personal experience related to an organization hiring for multiple roles. I once applied for a role in marketing. During the interview the manager asked me if I had seen another role they were hiring for, in communications. Though I didn't get the role I had initially applied for, I was offered the role in communications, which the hiring manager thought I was actually better suited to. This demonstrates a great example of when applying to two roles would have been appropriate. I happened to be lucky that the manager saw my potential and applied it to the other role.
How to Go About it the Right Way
So, you've found multiple positions at a company you want to apply for, but how do you do it in a way that doesn't seem spammy, or inauthentic? In my experience, communication is always the right choice. Regardless of how you go about the application process, acknowledge that you are applying to multiple roles, here are two examples of how you can do this.
Send the Applications Together You can use this strategy if the application process is via email and both, or all job postings direct to the same email, or hiring manager. In the cover letter you can explain that you are interested in multiple job openings and how your diverse skill set applies to each of the positions you are interested in being considered for. This way is a nice opportunity to not overwhelm the hiring manager's email with multiple applications. It also allows you the opportunity to explain yourself and how your skills could be used in different ways. Lastly, it shows your self awareness and ability to be transparent and direct – soft skills!
Send the Applications Separately, with a Note If the company uses an online form to receive applications you may not have the advantage of sending just one application that refers to multiple roles. In this case, you still want to address the fact that you are applying to multiple roles and why. Here you could either reference the other roles in your cover letter, maybe with a postscript at the bottom, or if you have an email you can send to, a quick note to address the multiple applications and how your skill set applies to both.
Post Script Example:
Ps. I noticed you are hiring for multiple roles in the marketing department. My extensive experience in marketing has provided me with a diverse skills set that also applies to the Communications Manager role. I wanted to give you a heads up that I have also submitted an application for that role as well. I look forward to speaking with you further about either, or both!
Applying to multiple positions with the same company can require a delicate strategy and it may not always be the best choice, but can sometimes be beneficial. If you want to go this route make sure that all the roles you apply for require a lot of the same, or similar skills. Don't forget to acknowledge your choice and explain your reasoning for multiple applications, best of luck!
Are you currently applying for multiple roles at one company and unsure of how to sell yourself on multiple roles? Get a Job Application Review from Style Nine to Five founder Christie Lohr before you hit send!
Sheila O'Neill is a creative, innovative and inspiring storyteller with a background in fashion.
Feature Image: Adobe Stock