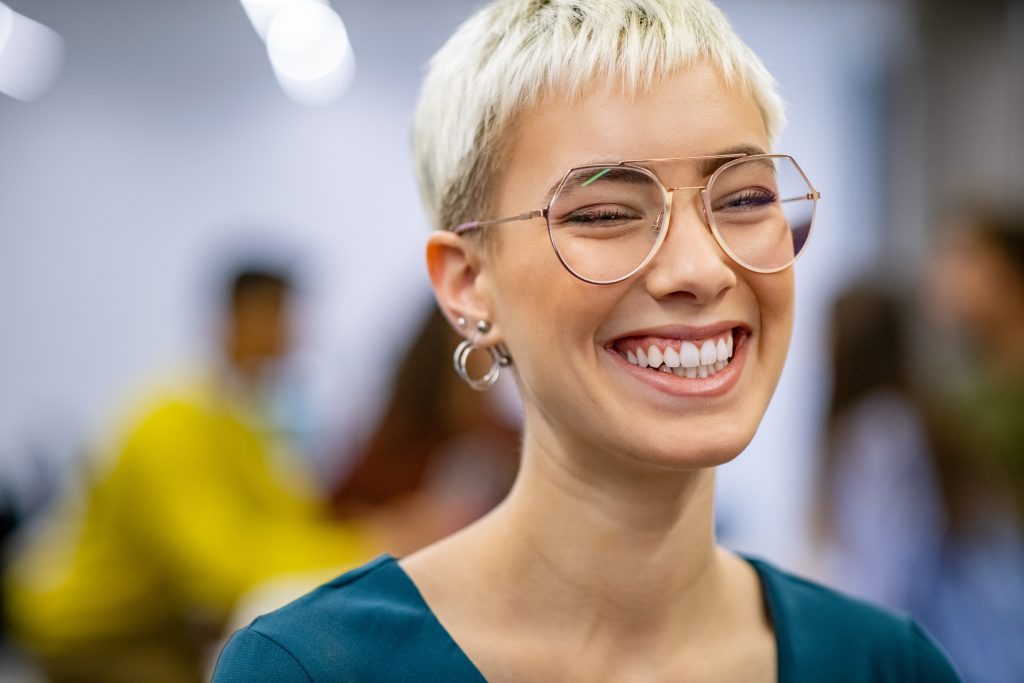 We all have our dream jobs, but sometimes, they can seem unrealistic. If you're at the start of your career journey, your dream job may look too far off in the future, like something daunting and unattainable to reach. But it doesn't have to be! Set smaller, more specific goals that position you for eventual success at your dream job, and the path to getting there will clear up.
1. Analyze Your Situation
Before you start setting goals, you need to consider where you currently are. The first step seems small and insignificant, but it's a huge part of getting to your end destination. What educational and work experience do you already have? What skills do you have? Keep those in mind, and then think outside of your work life: what hobbies and interests do you have? What are skills that you'd like to develop and think you could be very capable of?
You also need to keep in mind smaller experiences at work. Are there any work environments or situations that drain you, things you'd like to avoid moving forward in your career? Are you an independent person who likes to work alone, or do you need a group or manager to function properly? Try and imagine the perfect workplace in your mind and write down all the traits that it would definitely have, and ones you'd like to avoid. Obviously, it may not be possible to find this ideal workplace, but it'll get you a step closer to figuring out a career you're willing to at least make compromises on.
2. Detail Your Destination
Now is where you brainstorm your dream career. You can do research in fields you have skills or interests in, even taking online quizzes that match your personality to potential career fields. When you narrow down a career path that works best for you, it's time to start creating the roadmap of how you're going to get there. Consider if you'll need further education and whether that needs an entire four-year degree or a couple of quick online courses. Maybe there are jobs you can begin taking now to work your way up the ladder to your ultimate dream job – for example, starting as a production assistant if you wanted to be a film director one day.
From these starting points, you should create a map to your dream career spanning over a couple of years – what you want to get done and what time span you want to finish it in. It's just to get an idea of where your career journey should take you, and alleviate pressure if it feels too daunting to look from your first step to the final step. Your career roadmap will allow you to be realistic about things.
You should make small, specific goals instead of the big, ultimate goals. For example, instead of saying your goal is that you want to be the head of digital marketing for a huge company, set goals that are on the way there. Complete a course on SEO, or take on a social media marketing internship, for instance. Use the SMART goal system to help you out on your way!
3. Be Ready to Re-Evaluate
You will be constantly re-evaluating this career plan as your interests change. Maybe you start working in a job that's a step closer to your dream job and then realize that's not what you want for your life – that's totally okay! Don't feel pressured to get everything on your map done in a certain timeframe, either, as unexpected circumstances can come up and throw a wrench in plans.
Everyone reaches their dream career at their own pace, and that's fine. But, when switches like this happen, re-evaluate your career plan and figure out a way to get yourself back on track. Even if things are going off without a hitch, it will always keep you motivated to constantly come up with new goals.
Once you've set your goals and mapped out your ideal career plan, it'll be easier to take the subsequent steps to get you to your destination. Take action, constantly check in with your goals, and then watch your dream job become a reality.
Want help setting career goals? Ask Style Nine to Five Founder, Christie Lohr, One Career Question!
Emily Morrison is a media professional with passions for writing, film and popular culture.
Feature Image: Adobe Stock