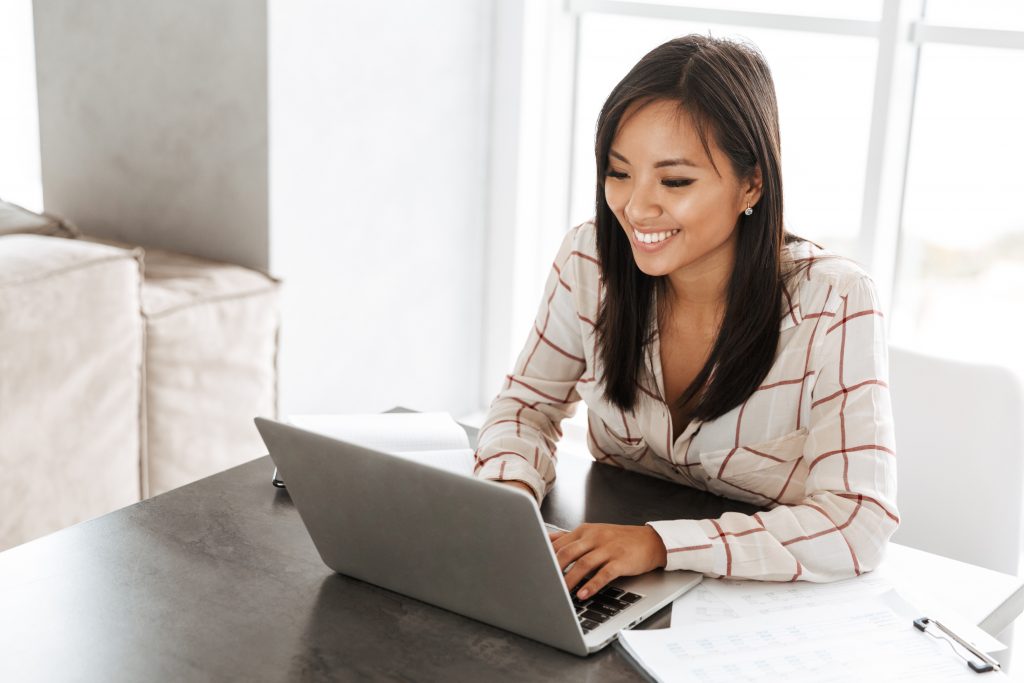 Having clear objectives can help you create a direction and trajectory for your career. When creating career-driven goals, it is important that they aren't too broad or generic. We can often get caught up in our ideal "end-game" rather than the necessary steps it takes to get there. When you're setting goals for your career, improve your chance of success to accomplish them by setting S.M.A.R.T. goals. That they are Specific, Measurable, Achievable, Relevant, and Timely. Let's get into what those really mean and how they can get to where you want to go!
S – Specific 
It is important that your goals are specific and explicit. Where are you in your career or entrepreneurial journey and what steps do you want to achieve next. When thinking of goals that are specific, they should be able to answer the five W's – who, what, where, why and when. Who in this case should be your customer base or the company you want to work for, what are you doing to achieve this goal, where will it take place (i.e.: on social media, at a brick and mortar boutique, working remotely as a freelancer), why is it important to your vision and ultimate end goal and finally, when is your timeframe for achieving it??
As an example a freelance writer have the career goal may be to gain an additional five contracts in the fashion and lifestyle arena in the next year. Outline five specific publications or blogs you would like to work with. From there you can outline the next steps, like creating pitches for each company or platform that aligns with their readership and purpose. 
M – Measurable
What creating measurable goals you should automatically be thinking metrics. What metrics will determine when you have achieved this goal? When you reach a certain number of social media followers? When you have a job offer for a management position? When you negotiate a salary at your current job that's above $50k? Whatever it is, attach a dollar amount or unit that you can measure. This adds weight to the goal because you can easily know when you've accomplished it and identify how much progress you need to make to get there.
Let's say your goal is to sell one million units of your product. Is that a long term or short-term goal? Saying that you want to sell a million units and attaching a reasonable time frame to it makes it more viable.
It is important to rephrase your goals to match the growth of your company. For example, if you're a new local brand making sustainable tote bags and goal-setting for your business, a measurable example would be to sell 500 bags (measurable) through your online store (specific) in the first quarter (timely…more on that later).

A – Achievable
It is important to consistently check in with yourself and determine if your goals are too lofty. We are not saying you should doubt yourself, but it is always important to be realistic and be very critical of your potential limitations. When you're considering if a goal is achievable, look back at your previous growth and find common trends that will give you insight on what may happen next.
For example, you're an Instagram influencer trying to grow your following so you can secure three paid partnerships (measurable). One of your goals could be to grow your follow by 300 in the next month. But, when you look back at your analytics in previous months it shows that your following only grew between 75-100 followers. A more achievable goal would be to grow your following by 150-200 (achievable) and tweak your posting practices (specific) using hashtags and a strategic time of day to post.
R – Relevant
This portion of S.M.A.R.T goals is all about ensuring that the goals match the purpose of the company. During this step you will really have to evaluate your "why." A job is a steppingstone and you want to be purposeful with the career decisions you make. If you are a social media marketer looking to collaborate with an influencer you need to ensure that both your brand and theirs have aligned purposes and narratives. If your goals aren't relevant with their following, then it's likely not one worth pursuing.
T – Timely
Timing, timing, timing—it's everything! Creating a timeline for accomplishing your goals is imperative. You could have a great strategy, but it if it rolled out prematurely it could spoil your goal. Each goal should be connected and lead to the next, creating a timeline which is easier to follow and has a purpose.
For example, if you're looking for a promotion to a management position with your company (specific) because they have a need for it (relevant) and you want a salary increase of $10k (measurable), think of a strategic timeline for when you can approach your boss about this. After two months with the company might not be reasonable, but if you decide to bring it up at your annual review (timely) then it puts the T in S.M.A.R.T. goals.
Goal setting can be daunting for anyone! But following the S.M.A.R.T formula can give you clear direction and ease some uncertainty that comes with open-ended goals. When creating goals and setting a vision for your personal brand, it is also important to be flexible and allow your goals to evolve, but keep them S.M.A.R.T. to create a strategic path for how  you'll get there.
Not sure what your next career move should be? Book a Virtual Career Meeting with Style Nine to Five Founder, Christie Lohr. Your one-hour career meeting will include the opportunity to review your resume and LinkedIn Profile as well as discuss career strategy. 
Demetra Maragos – Demetra is a Master of Arts candidate at New York University, who loves thinking outside of conventional lines to combine her passions of everything culture, fashion and lifestyle.
Feature Image: Adobe Stock