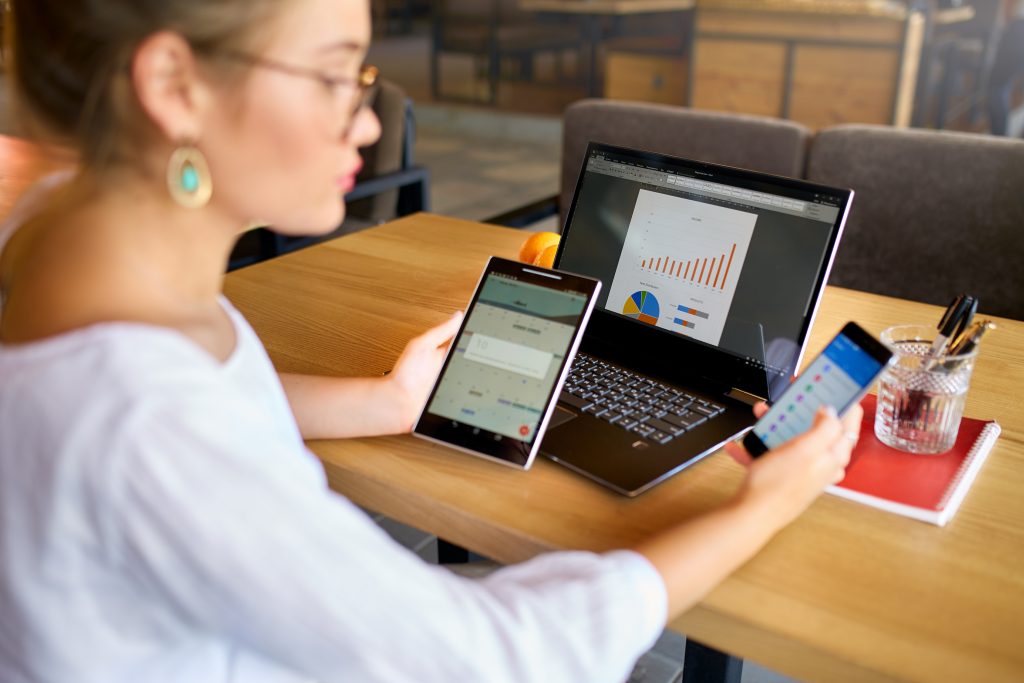 When it comes to the fashion industry (or any industry!), it's common to wear multiple hats and to work more than one job at a time. For many in the industry, there are a lot of temporary or part-time opportunities available for career growth and variety. While you may have fine-tuned your work-life balance, how does that change when it becomes a work-work-life balance? Here are some tips to managing a side hustle while working full-time.
Be Transparent
Having a side hustle is more common than ever for a variety of reasons. Whether looking to make a little extra dough or to diversify your work experience, it can be hard not to get wrapped up in the hustle. Before you jump into something new, make sure that it's within your contractual terms with your current employer. Your main employer may have concerns about your time management skills or that your performance may suffer. Transparency can be helpful in letting them know your goals and objectives and to reassure them that you are still committed to your current job.
Maintain Professionalism
Having two jobs really showcases your ability to multitask, but it's important not to let one job distract from another. This can be more challenging during WFH practices, but the time paid by your main employer is work done solely for them. Be mindful not to breach this trust and do freelance or other work for another employer during this time, it may lead to you losing your job!
Manage Expectations
Being realistic with yourself about the shift in work-life balance can help you better improve your time management skills. You may find yourself working more than the standard 40 hours a week, with less time for your personal interests, so it's helpful to remind yourself of some of the benefits of having multiple jobs. With the obvious upside being additional income, multiple roles can also be refreshing and allow you the opportunity to grow your skill set and professional network.

Set Boundaries
Working multiple jobs can be challenging and you may find yourself unable to get a day off from all your jobs at the same time. It can be beneficial to set some conditions with your secondary job to allow you a bit of time to recharge. That can look like requesting to have every other Sunday off, or not to work two late evenings in a row. Be sure to let them know that you are willing to make exceptions for when they may be short staffed or really need your help, but do put your well-being first! At the end of the day your work will suffer if you burn-out.
If you're thinking of branching out and starting your own business or project, try and set hours for yourself the same way an employer would as to not overdo it, whether it's designating a few hours per day or setting one objective per week. 
While working multiple roles can be challenging, it can also be extremely rewarding. It's important to have well developed time management skills and realistic expectations about your goals and objectives.
Are you looking for a part-time job or internship to add to your skillset? The Style Nine to Five job board has listings for all types of fashion positions available for either your main or side hustle.
Feature images: Adobe Stock
By: Vicki Duong – Vicki has written for multiple publications, including NUVO and Vita Daily and has also worked in the fashion industry for close to a decade.