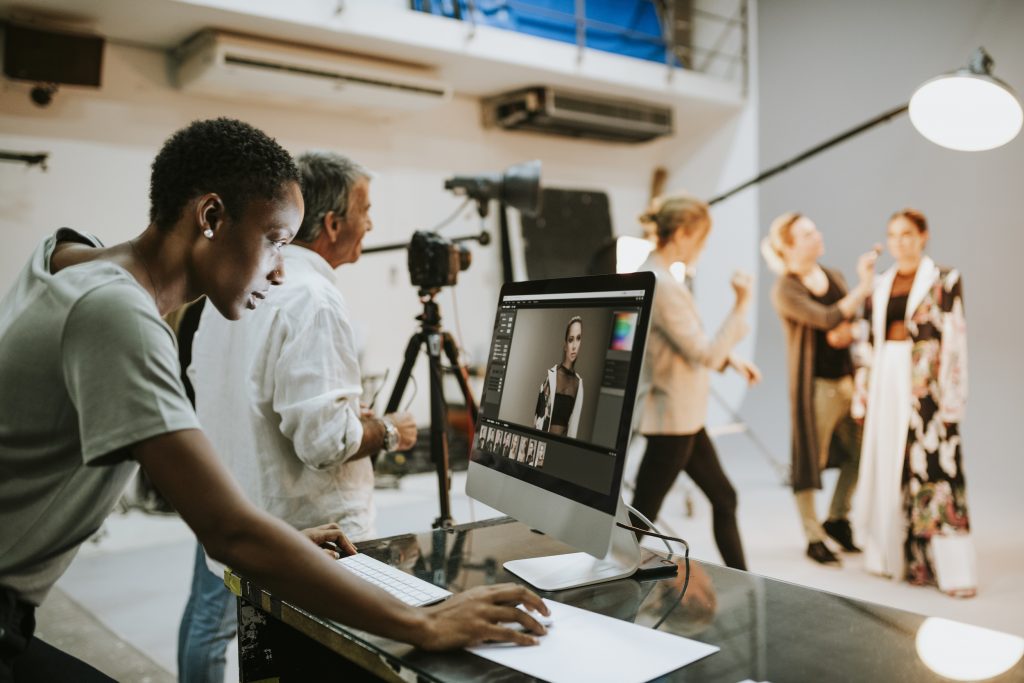 If you're a fashion lover at heart, it's natural to want to pursue a career in the industry that you're passionate about. Before you start envisioning yourself as a head designer or senior buyer, there are some aspects of working in fashion that may be a little different than what you think. Here, we'll explore some of the biggest misconceptions about being in the fashion industry and learn how you can turn the realities into your dream job.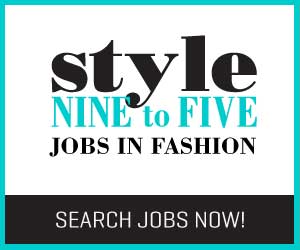 Myth #1 – It's All Glamour
Sitting front row at fashion shows. Seeing your collection in stores. Sipping champagne at parties. Trips to New York and Paris. If that's what you imagine a fashion career to look like, it's time for a reality check. Unless you're Anna Wintour or Donatella Versace, this probably isn't going to be what a "day in the life" looks like for your job, especially when you're just getting started in the industry.
Instead, expect to be part of an exciting environment, but also one that demands hard work, whether you're on the design team, in communications, buying, merchandising, or on the retail sales floor. No matter what role you have as part of a fashion company or brand, your day-to-day will be similar to any other job: working hard, contributing to the team, handling tough tasks, and building your career up slowly by demonstrating that you're willing to put the effort in, whether it's glitzy or not.
Myth #2 – You Have to Be Creative
There's more to the fashion industry than sketching and designing a collection, so if you're not a creative person by nature, it doesn't mean you're out of luck when it comes to having a career in fashion and working in a job that you love.
Are you more of a numbers person? Every fashion company has a finance department. If you're tech-savvy, you can get in on the action in the digital or e-commerce side of things. If you're business-minded, your days could be spent on marketing or exploring new product development. Or, you might be a natural when it comes to sales and customer service, making fashion retail a great fit.
Regardless of your education or skill set, there's a role you can play in a fashion company, giving you the chance to be involved in an industry that you have a passion for, even if you're not on the design team.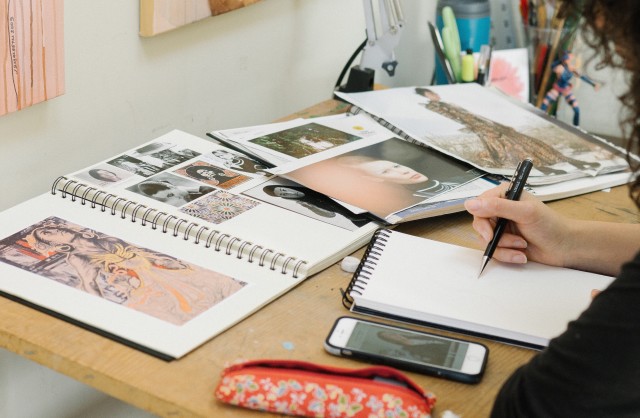 Myth #3 – It's Always Fun
Working in fashion doesn't necessarily mean you'll be flipping through fabric swatches or talking about trends all day. As we've uncovered already, it involves a ton of work, and it's not always going to be easy. There are reports to write, data to interpret, and spreadsheets that aren't going to fill themselves. Depending on your role, you may find yourself sitting through long meetings and conference calls, or if you're just breaking into the fashion industry, your days might be spent running errands, doing admin tasks, or steaming garments in a back room.
A fashion environment is fast-paced and there's a business to run. Whether you're in the corporate office or on the retail sales floor, there's lots of hard work ahead of you. If you put your best foot forward as an indispensable team player and have a can-do attitude, you'll succeed, no matter the task or role you have. As Christie Lohr, Founder of Style Nine to Five, says, "Be open and willing (without complaining) to work extra hard to prove yourself. That's how you'll stand out."
Myth #4 – You Need to Have Gone to Fashion School
Here's a secret: there are plenty of people who work in the industry who have never set foot inside a fashion school. While some jobs, like pattern-making, require specific knowledge, there are lots of other positions where you don't need formal fashion training to break into the industry.
Instead, focus on the education and skills that you do have, whether that's in graphic design, public relations, or even administrative or reception experience. Having a fashion education can be a plus, but highlighting the skills you can contribute to a fashion company is what will capture the hiring manager's attention.
One of the best ways to learn the ropes in the fashion industry is to work at a brand's retail location. "Most companies prefer their head office roles to be filled by someone who's worked the sales floor," Christie says, speaking from experience as someone who started out in retail at Le Chateau before climbing the ranks to a head office role. This type of job puts you in direct contact with the brand's customer, and that's the kind of real-life learning that will impress your boss when you're looking to advance to a more senior position.
Myth #5 – It's Impossible to Get In the Door
Like any industry, having connections can help, but that's not the only way to get your foot in the door in fashion. No matter what past education or experience you have (or don't have!) there are plenty of ways to get involved in the industry. Ego check: this might involve starting at the bottom, either volunteering your time or working as an intern on your days off.
Christie's advice is to, "Treat your internship as if you were a full-time employee and a member of the team already." This shows your supervisor that you're serious about your career path and that you're dedicated to the business, no matter what small tasks you might be doing.
Christie also says, "Reach out to break out. Be open to starting at an entry level job. Just start somewhere." Showing up, working hard, and having an awesome attitude gives you a chance to get noticed and earn the type of experience to put on your resume that fashion hiring managers are looking for. It's impressive to see that you're willing to put in the work, even when it's not always glamorous or prestigious. This shows that you're determined, focused on your goals, and ready to pitch in from the ground level.
Truth Talk
Forget The Devil Wears Prada – that's just the Hollywood portrayal of working in fashion. Having a job in fashion can be a wish come true, but that doesn't mean it doesn't involve lots of hard work, long hours, or even mundane tasks – the same as any job in any other industry. If you show that you're willing to put the effort in, be humble, and have realistic expectations, a career in fashion can go from a dream to reality.
If networking is on your to-do list (and it should be!) for making connections in the fashion industry, Christie offers personalized contact cards that share who you are and highlight your key skills – perfect for handing out at industry events and making an impression on industry insiders.
By: Jeanine Gordon – Jeanine is a freelance writer and editor with a passion for creating stellar content for global brands and small businesses alike – specializing in fashion, beauty, and lifestyle.
Inspiration Image: Adobe Stock
Are you a job seeker? Find fashion jobs here.
Are you an employer? Post your fashion job here.
Don't forget to follow us on Instagram for the latest fashion jobs, career advice and fashion trends!