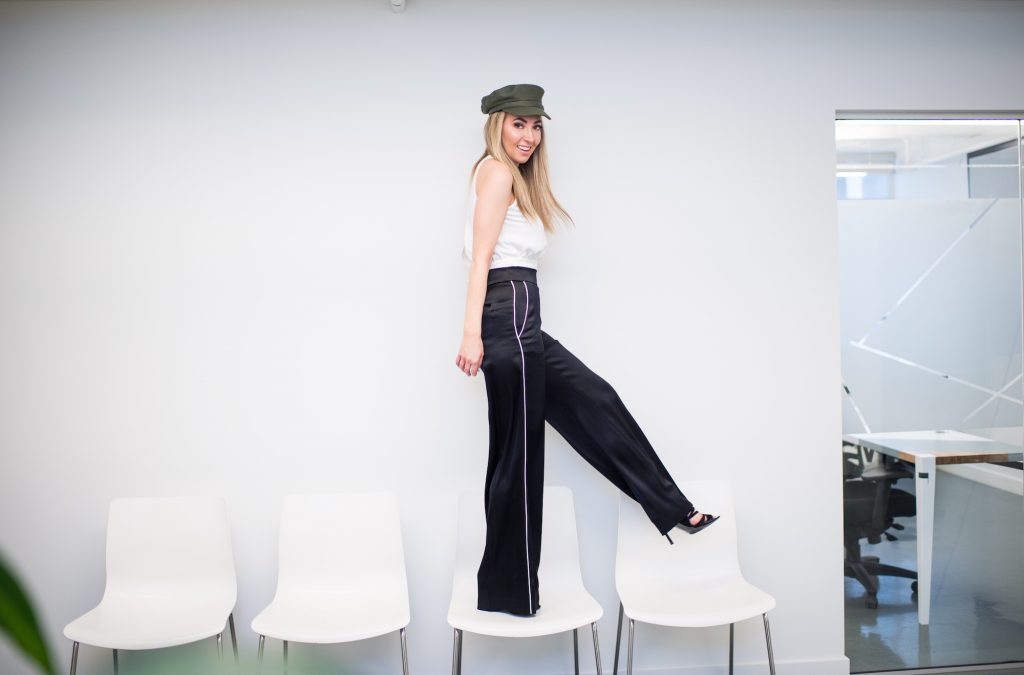 Whether you've experienced layoffs due to COVID-19's impact on businesses, or have already been on the job search, now may not seem to be the most ideal time to reach out to potential employers — but Style Nine to Five founder Christie Lohr says there are ways to approach companies while you're in self isolation.
Christie gained her hiring expertise after receiving her first resume when she was 18 at Le Chateau's Willowbrook Mall location, where she worked as a Key Holder, then as the Store Manager when she moved to the downtown Vancouver location on Burrard Street.
"What I looked for then, was someone with a sense of style, kind, and experienced in customer service," Christie said, adding that her very first job was at McDonald's Canada.
"That sense of urgency and customer service skills you get at a high-paced environment is awesome practice for a lot of career paths," she said.
After working as the Store Manager, Christie then became a Recruiter for Le Chateau for a few years before launching, Style Nine to Five.
"Now I am involved in screening resumes, interviewing and submitting those [candidates] I feel are qualified and are a culture fit for the company," Christie said, "fit is a huge decision factor also."
Why is fit important?
"Fit is important because you want to make sure they will gel with the existing team and appreciate your company's values. They will also be happier and successful in the long run," Christie added.
Here's how to introduce yourself.
While many business operations are on hold amid the COVID-19 pandemic across the country, Christie says the best way to introduce yourself to a potential employer right now is with an email.
"I've received many DM's myself, this isn't an ideal approach," Christie said.
"If you find our email, it shows you went just a bit further than the person who simply sends a DM," she said, "you could also connect with us on LinkedIn," adding, "almost every hiring manager of any company is on there. Once you're connected with them, their contact information becomes available to you — Boom! Send that email.
I would still prefer to receive an email than a LinkedIn message."
Consider going the extra mile.
If people were not in a position of having to self isolate, Christie suggests going the extra mile by sending your resume and a handwritten note in the mail.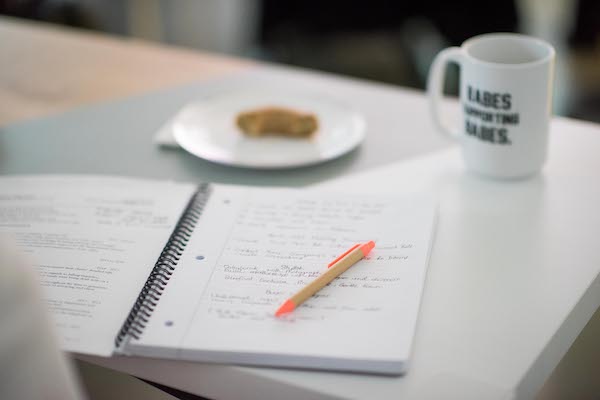 "We're inundated with DM's, LinkedIn messages and emails that a lovely gesture that lands on our desk would be a nice, refreshing touch. 'Wow! They really are interested in our company!' The person next to them may be more qualified but I guarantee we'll be reading your resume and cover letter."
Christie explains that the effort in reaching out through traditional mail reflects "what kind of employee you would be! One that works hard, is driven and goes after what they want. How can we not consider you?"
After you send that email introduction, or application, Christie said it's best to wait about a week before following up.
If the company you would like to work for is not hiring, or just had layoffs due to the ripple effect of COVID-19, Christie suggests reaching out for a video coffee meeting with an email.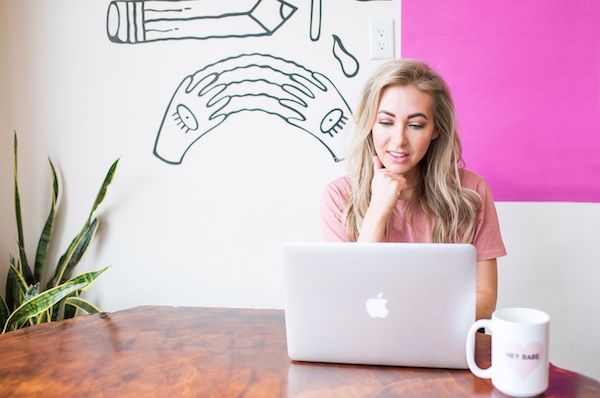 Here's an example of an email:
"Hi Christie,
I hope you are doing well and staying healthy!
I have been following you on Instagram and LinkedIn, and have been inspired by your work for the community in how you help people find their dream job.
After looking at your job board, I see there are no open positions currently, however, I would appreciate an opportunity to tell you what I have to offer Style Nine to Five.
Is there a time that works best for you this week for a FaceTime coffee?
Looking forward to hearing from you!
Thank you,
<Name>"
Christie said this applicant "flattered me" which is important because "a company will want to know why you want to work for them, and love them!"
This person was "bold" and asked for a FaceTime coffee this week.
"Set a date so it doesn't become a 'let's have a coffee in the future,'" Christie said, because, "those never happen."
How to stand out to a hiring manager.
To make sure you stand out to a hiring manager via email, Christie said send an "awesome" one-page resume with a cover letter "full of personality and concise examples of what you're capable of. You can simply paste your cover letter as the body of the email."
What not to do.
While it's important for a job seeker to know what to do, it's just as important to know what not to do. With that said, Christie advises to avoid using the greeting "Hey" in an email, and instead write "Hello" or "Hi," and to not be casual.
"I also don't like it when the cover letter is so vague," Christie said, for example, if the applicant writes they "have great communication skills" or is a "'hard worker,' but they've listed no specific examples. You can tell they probably sent that cover letter to every person without catering it specifically to the company."
Now you can begin your work week equipped with knowledge to get you one step closer to your dream job, and don't forget to follow Christie and Style Nine to Five online for more career advice! Have a wonderful week!
By: Michelle Morton – Michelle is a Canadian multimedia journalist with a passion for telling stories, exploring the world, speaking for voices not heard, and of course, fashion!
Photos by Brooklyn D Photography
Are you a job seeker? Find fashion jobs here.
Are you an employer? Post your fashion job here.
Don't forget to follow us on Instagram for the latest fashion jobs, career advice and fashion trends!