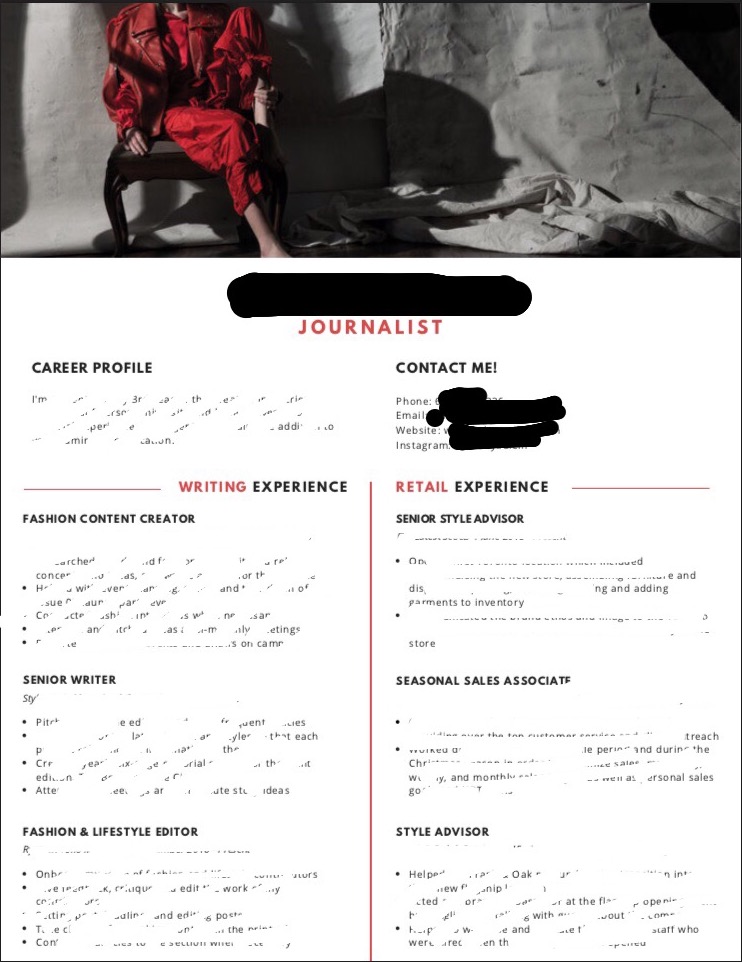 Find fashion jobs, style careers, retail jobs, job advice, resume advice, job listings, careers, fashion jobs, social media internships, retail jobs, fashion design jobs, buying jobs, fashion stylist jobs and style careers on Style Nine to Five!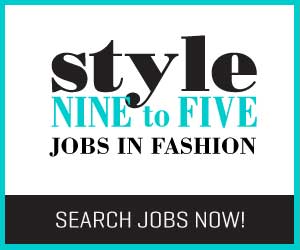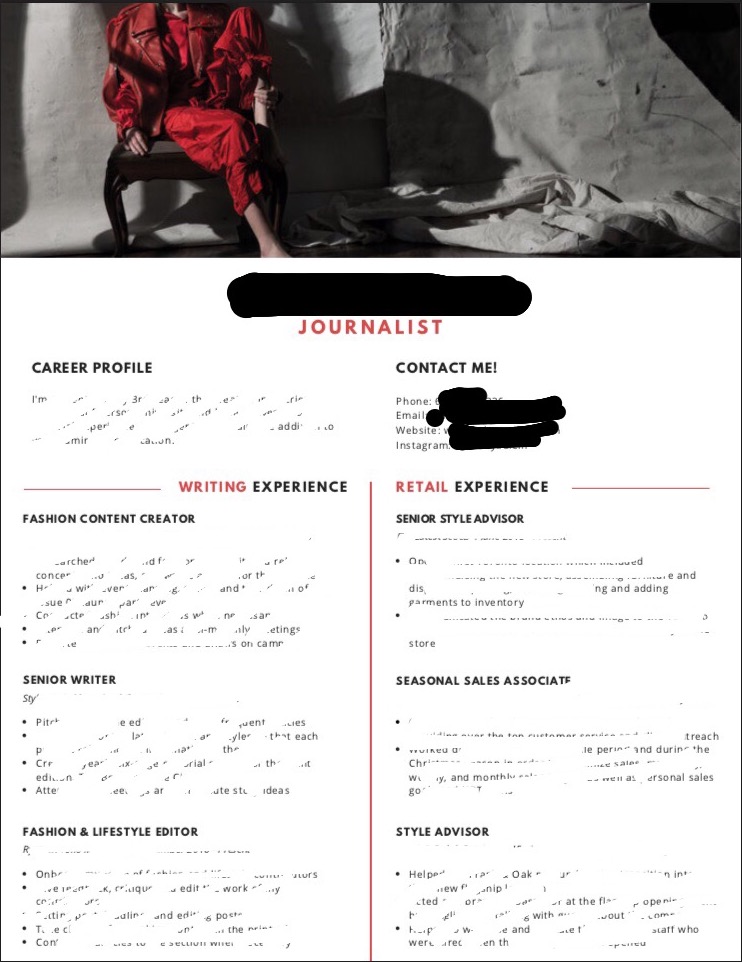 Are you applying to jobs, but aren't hearing back? This resume advice will help solve your job hunt challenge.
If you're applying to a specific job or industry, let's say in retail for example, consider breaking up your work experience to highlight and pull out your retail experience. Have TWO COLUMNS on your resume: 'Retail Experience' and 'Other Experience'. Now, when hiring managers are quickly glancing at your resume, they can see your retail experience right away without searching through all of your listed job employment history. Let's also relate this to journalism like the example above. Maybe you've done a few writing gigs and internships but they're scattered throughout your career or were a few years ago and buried under your most recent jobs, by pulling them out on their own you'll be guaranteed to stand out. It's crucial to cater your resume to each job you're applying to and to spend the time and do the work for the job you want. If all else fails, we're here to help do this for you! Have a look at our career services, including resume and cover letter writing!
– Christie Lohr, Founder of Style Nine to Five
Are you a job seeker? Find fashion jobs here.
Are you an employer? Post your fashion job here.
Don't forget to follow us on Instagram for the latest fashion jobs, career advice and fashion trends!