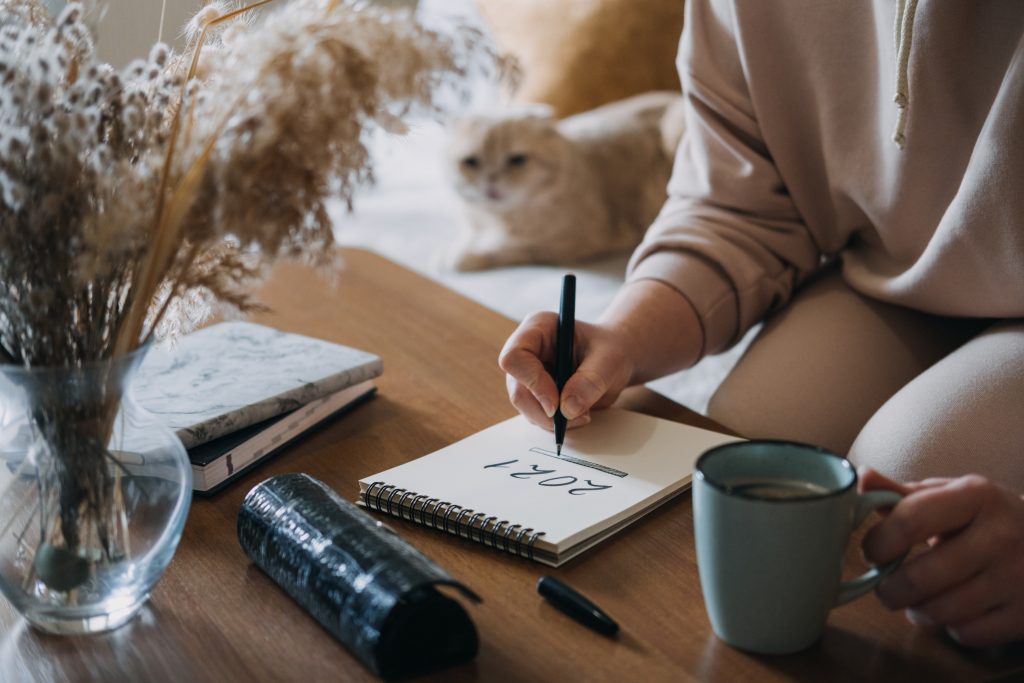 2020 has not been the year anyone anticipated and you're likely feeling the effects of that in every aspect of your life – including your career. 
There are many different situations that you may find yourself in now – whether you were laid off from a long-term position, you're a recent graduate, your career has been put on hold or it has barely just begun, you were planning on a career change, or maybe you're still in the not-knowing-where-to-begin phase. This isn't an exhaustive list – but know that you're not alone in how you are feeling. You will get through this and these circumstances are not reflective of your worth.
Though 2020 has put many plans on hold, there's still hope, and the right career for you is still waiting to be discovered. It may be a discouraging time for many – but by taking a few steps, you can stride into 2021 feeling confident moving forward.
While many things may feel (and are) very outside of your control, you can decide to make a fresh start with your career – and make your dreams a reality. There are a few things that you can do to get yourself out of the rut that 2020 has led you to. 
A good first step would be to take some time to reflect on where you are right now and consider the direction you want to be headed in. It's okay if that direction is different than the one you envisioned before March of this year, but consider where you want to go now. How you work through the rest of the career refresh should relate to your ideas and goals you have moving forward.
Next, roll up your sleeves and whip your career tools into top shape so you're ready for the year ahead.
Refresh Your LinkedIn
Your experiences, your goals, your skills, and your passions are always changing, and as you evolve your career expectations and outlook may change as well. This means that your LinkedIn profile should follow along to convey these changes to those looking at you on LinkedIn.
Consider the last time you updated your profile – does your LinkedIn now reflect who you are today and where you want to go now? Your career goals may have changed since the beginning of this year – and that is okay! By updating key areas on your LinkedIn profile, you may get new traffic to your page and maybe some new job leads as well.
Change Up Your Cover Letter
Your cover letter is a key part of your application – and can make a great first impression if done right. If you haven't been seeing much traction with your applications, it may be time to jazz up your approach for your cover letter and so you can stand out to hiring managers and shine!
While it's important to customize your cover letter for each job that you apply to, an impressive template will allow you to do that with ease each time. Your cover letter is your time to give a lasting first impression to whoever is looking through them – and you want them to continue looking at your resume for as long as possible. Make it personalized, keep it interesting, and let your personality shine through. Style Nine to Five offers a Cover Letter Refresh service where we'll write a new one for you! 
Update your Resume
As with your LinkedIn profile, key things may have changed on your resume that you will want to be sure to highlight. For example – changing "in school" to "graduated", or highlighting that you started a side hustle, or have completed a new course. Book a Resume Refresh with Style Nine to Five's founder Christie Lohr and she'll create a standout resume for you! 
Especially in 2020, hiring managers are seeing a flood of resumes and you need yours to stand out more than ever – in both design and the content. Your design and flow of your resume will determine if the hiring manager wants to read it – and its contents will determine where they go from there. Your resume must outline how and why you're a good fit, based on your past experiences and your capabilities matching with the role.
Take a New Course
When you look at job postings, are there skills that you feel less confident in, or know that it's something you could learn but don't currently possess? Focus on those skills and think about how you could develop them. If you're not exactly sure what you should be focusing on, reach out to someone in that field for their advice or research through blogs and LinkedIn.
Learning new things and developing or improving existing skills is always a good idea for your career and personal growth. Think about the direction you want to head in career-wise, and the types of skills that will be most beneficial putting on your resume and LinkedIn. This could mean taking a course online, or through your local college/university, depending on what it is exactly you are looking to learn. There are so many courses out there that will benefit you and your job search and allow you to stand out in the crowd.
Make New Connections
In 2020, connections are more important than ever, even though making them in this climate can be challenging in different ways than before. Connections can open up possibilities, get you considered for roles that weren't on your radar, allow you to learn more about industries you are interested in, and so much more.
While in-person networking events aren't an option at this point, there are many virtual opportunities to meet new people (conferences, networking groups, etc.) LinkedIn and Instagram are also great ways to create valuable connections with people and expand your current network.
You never know who, when, and what people/companies will be looking for a candidate just like you. Most connections won't immediately lead to a job, but the more connections you have and relationships you build, the closer you will get to the career that works for you. 
Your career is just that – yours. You may feel like 2020 has stolen traction, opportunity, and achieving goals from you, but a career refresh for the new year will get you back on the road you were meant to travel. 
Style Nine to Five's Founder, Christie Lohr, is always here to provide support in the areas you feel you need it most – whether that be with your LinkedIn profile, your resume & cover letter, your interviewing skills, or figuring out your next steps. With Christie's extensive knowledge and expertise, you'll be well on your way to discovering the career of your dreams and landing the jobs within it.
By Jenna Yeomans – Jenna is a marketing grad based in Hamilton, ON with a passion for storytelling, creativity and supporting small businesses.
Feature Image Adobe Stock