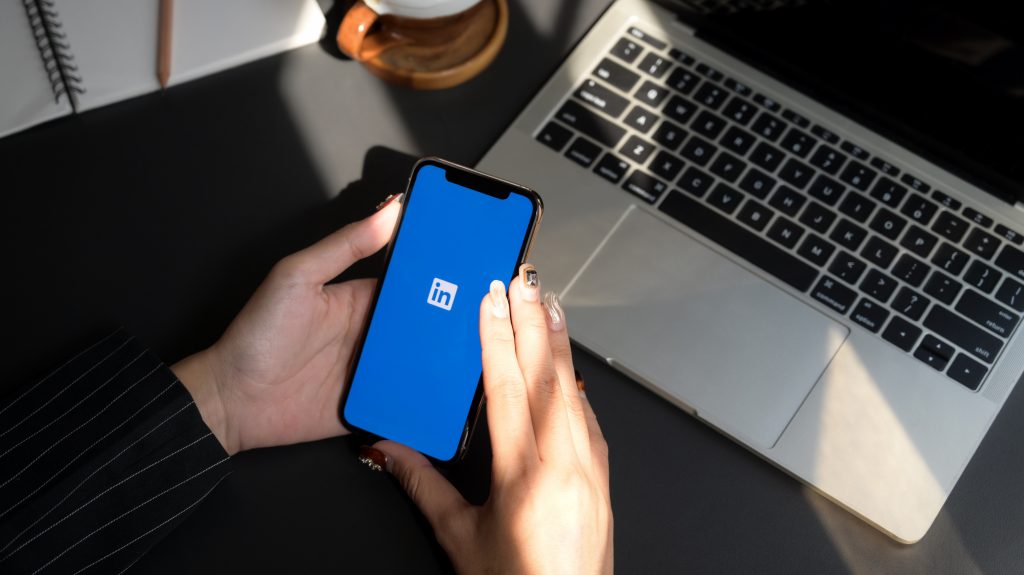 LinkedIn is a phenomenal networking tool and it's a direct way to reach industry professionals when you're in the market for a new job. A strong LinkedIn profile allows recruiters to gain insight, not only on your work experience, but your skills and personality. We've outlined five key ways to ensure your profile is expertly crafted in order for it to get noticed by the right industry professionals.
1. A Professional Profile Picture
Your photo doesn't have to be taken by a top photographer, but it does have to look professional. Your profile image is the first thing that recruiters notice and should project that you're the best candidate for the job. Ensure that your image is a high-resolution photo and is preferably from the shoulders up. Avoid using images from family gatherings or nights out on the town, and at all costs, selfies are not acceptable. After you have chosen an image, if you are in the market for a new work opportunity, try the #opentowork profile photo filter – it immediately notifies recruiters that you are open to making a change.
2. Perfect Your Headline
Your headline needs to be clear and concise. You only have 120 characters to define your position, so including your current or previous job title is vital. Think of this space as a virtual business card so recruiters can easily identify your background and expertise. If you are a recent graduate with no previous experience, feel free to use this space to articulate that. For example, "Recent Graduate Looking for Opportunities in X Industry".

3. A Succinct Summary
The About section of your profile is arguably the most important. Although the space allows you to write a lengthy summary, recruiters will not have time to read through a personal essay. It is important to keep this section to the point – aim for around 3-5 sentences of the important stuff – years experience, etc. The summary should encapsulate your personal and professional brand. Study various job postings you're interested in. Including some of their language in your summary shows that your skills are directly aligned with their ideal candidate. For example, a stylist position should include phrases like strong trend awareness, eye for detail, and creative. You don't need to include your employment history here, as you'll do that in the Experience section.
4. A Specific Experience Section
When detailing your previous employment, be specific with what your roles and responsibilities were, especially regarding your accomplishments. Numbers and stats are always excellent to include, as they concretely demonstrate your impact on the company. For example, were you a Social Media Manager? State the percentage of how much the company's engagement and following grew under your control. This is much more effective than simply saying that you "improved" their social media. Stick to the highlights of each role you've had – being specific without writing a novel about every duty you had.
5. Add Skills and Endorsements
Just like your summary, review various industry postings to find common skills that employers are looking for and ensure they are featured in your endorsements.
The next step is to reach out to colleagues and former or current employers to endorse you, as it greatly enhances the credibility of your profile. You could equate this to customer testimonials on a product, where positive reviews on products increase the chances of a consumer's purchase. Your employer's endorsement speaks to the fact that you are an asset, which enhances your appeal to recruiters while also strengthening your professional brand.
Overall, you should treat your profile as a resume and update it regularly with new skills and opportunities. Creating a strategically crafted profile with your ideal job in mind will draw the right recruiters as you will have created the professional brand that is considered an asset. Mastering these five tips will leave you with a rock-solid LinkedIn profile and greatly elevate your chances of landing your ideal position.
Is your LinkedIn profile not getting the traction you want? Try Style Nine to Five's LinkedIn Profile Refresh offering. Style Nine to Five's Founder, Christie Lohr, will personally review your profile and elevate it to when it needs to be. Whether it's highlighting specific skills or creating an eye-catching background image, your profile will get the lift it needs to make the most of the networking platform.
By: Demetra Maragos– Demetra is a freelance writer who loves thinking outside of conventional lines while combining her passions for lifestyle and fashion in order to create brand centered messages.