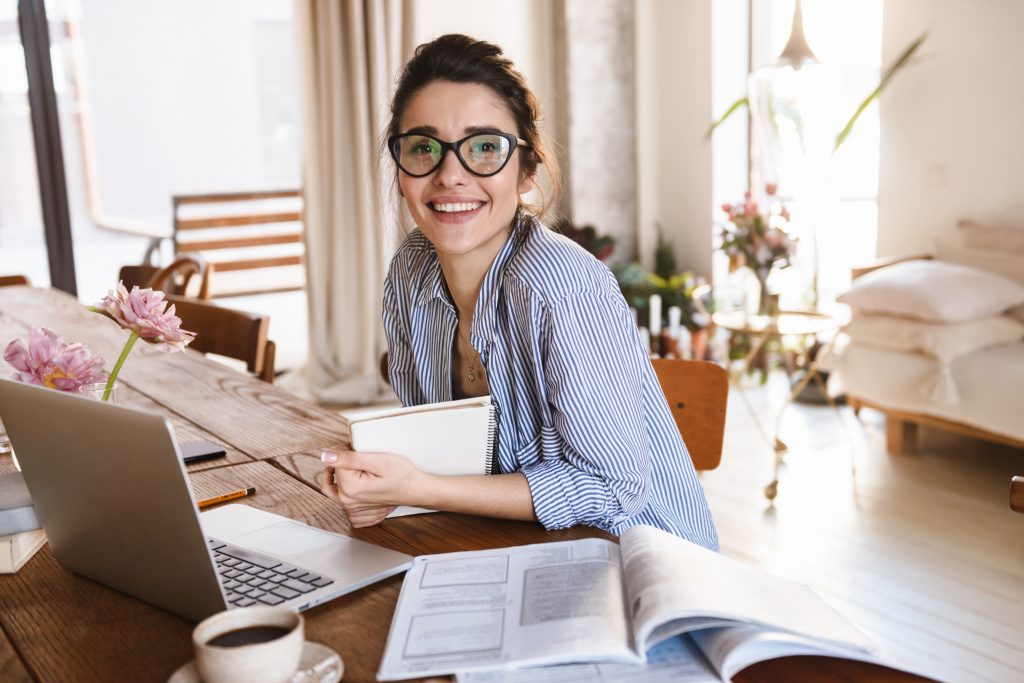 Back to school isn't just for the kids – adults need to learn just as much these days in order to stay relevant in the workforce and stand out among competitors. Are you already working in a field that you love and you want to learn a new skill to help negotiate a promotion or a raise? Are you switching industries and wanting to learn skills that are more applicable to your new field? Or maybe you've had a gap in employment and want to upgrade an out-of-date skills set. (Christie is sending you to back to school! SUBMIT YOUR APPLICATION to learn@styleninetofive.com BY SEPTEMBER 30TH! Be sure to include what course and school, any details such as cost and start date and why you want to upgrade your skills.)
Technology changes so quickly and you can always be sure that there are job-seeking competitors who are experienced in the latest software or have rock-solid hard skills – so why can't you be one of them?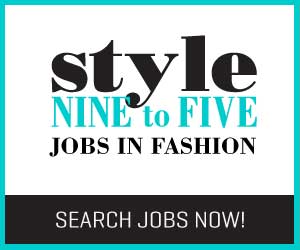 Style Nine to Five's Founder, Christie Lohr, constantly stresses the importance of hard skills to her followers and job-seeking clients. "If you're looking to change industries and don't have experience in the position you're after, it's critical that you highlight the hard skills that you have that are transferrable to a new career path," she says. Even if you're staying within the same industry or are trying to move up within your existing company, hard skills are what will set you apart. "Proving that you have the goods to back up your soft skills like being a great team player or strong communicator lets hiring managers see that you're more than just a hard worker or a good cultural fit," Christie says. "Constantly honing and developing your skill set is an ideal way to stand out from the crowd and show a company that you have a real investment in your career, and also that you can put those skills to work to improve their business."
If you're considering any type of ongoing learning (which we all should!), we've rounded up the best types of courses to take to keep your career skills sharp, capture hiring managers attention, and keep your competitors on their toes. Read on to find the learning areas that are right for you and your career needs. 
1 – Graphic Design 
You might not even notice it, but graphic design is everywhere. If you're looking for any type of marketing, advertising, creative, communications, or digital position (and more!), graphic design skills are a must. A course in Adobe Illustrator, Photoshop, or InDesign can go a long way, as will courses in typography, colour theory, or web design fundaments. 
Being familiar with these skills opens up a huge variety of doors for you, whether you're looking for a job that entails packaging design, brand identity and logo design, layout and print material design, website design, or even being responsible for laying out reports, presentations, and publications. 
Courses to Try:
User Interface Design Certification Course Package from BrainStation
Adobe Photoshop for Beginners from Adobe Creative Cloud
Adobe InDesign CC – Essentials Training Course from Udemy
2 – Coding/Web Development
You may not see building websites or developing software in your future, but knowing how to write or revise computer code, like HTML, CSS, or JavaScript is an asset that is sure to set you apart from others in your industry. Learning coding skills shows that you understand web design from both the inside and out, and that you can make basics changes or resolve Ecommerce operational issues that can enhance a company's UX (user experience) online. 
Outside of software developers and Computer Science graduates, not many people can list coding skills on their resume, so this is one that will definitely pique hiring manager's interest and demonstrate that you've gone the extra mile to understand the nitty-gritty of their audience's UX and website, rather than just one aspect of it. 
Courses to Try:
CS50's Introduction to Computer Science from HarvardX/edX
Introduction to Java Programming from edX
Intro to Web Development Course from Lighthouse Labs
3 – Business Writing
Writing doesn't have to be all about composing blog posts. It doesn't matter what role or industry you're in – nearly every position requires business writing of some sort.
Nearly every position will require you to report internally to your supervisor or team members through internal communications, reports, and presentations. Some may require you to prepare press releases or user-facing content. If you don't have strong writing skills, you may be overlooked by candidates who do. Or, if you're already working at a company you love, your messaging my fall flat and won't stand out to your supervisors who will notice others in your company who have dynamic and clear writing in their reports or emails. 
A business writing course can show you the ins and outs of communicating efficiently, clearly, and in a way that captures your audience's attention, which is strong skill that every professional should have.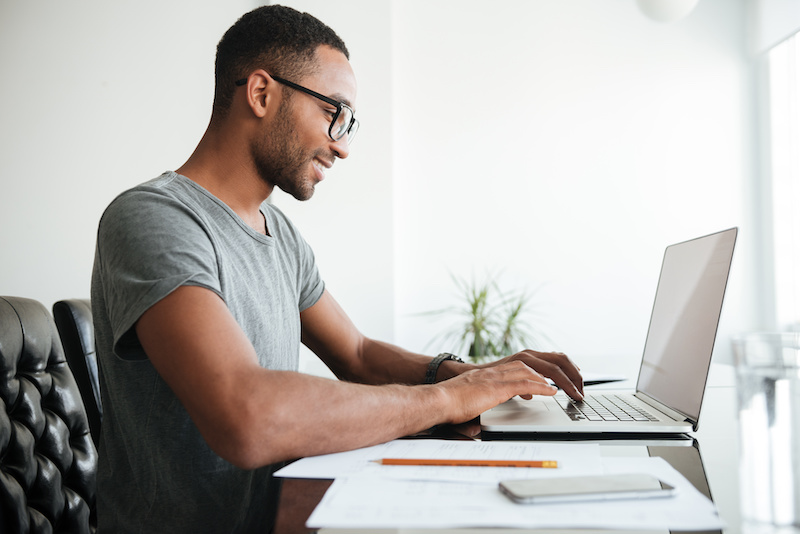 Courses to Try:
Writing Well for Business from UBC Extended Learning
Plain Language Principles from Simon Fraser University Continuing Studies
Effective Business Writing Techniques from Instructional Solutions
4 – Business Analysis
Whether you're reviewing company financial statements, identifying marketplace trends, going over website analytics, knowing the fundamentals of business analysis is key. If you're not doing any of those duties as part of your job, but want to show that you want to help develop new products or show that you're interested in growing the business, you'll want to show your boss or prospective employers that you have the skills to back up new ideas. 
If you want to get into marketing, communications, or product management, the ability to analyze business data puts you above others who simply have big ideas. No business – no matter what the industry is – will launch a new product, redesign their website, or change their social media strategy without careful analysis. Showing that you have a knowledge of analysis will position you as someone who can think of ideas and successfully execute them with the company's best interests in mind. 
Courses to Try:
Business Analysis Foundations from LinkedIn Learning
Business Analytics for Data-Driven Decision Making from Boston University/edX
Introduction to Business Analysis from University of Waterloo Professional Development 
5 – SEO
SEO (search engine optimization) is all about getting more traffic to a website and helping it to rank higher in Google searches. Every company wants to appear on the coveted first page of Google results, but with tons of competitors in every industry, this isn't always the case. 
Learning SEO is invaluable when it comes to showing companies that you have the knowledge to help increase their traffic, get more views and followers, become more recognizable, improve their brand's image, and boost sales. Every company wants to optimize the money they put into their website, so when you can help them do that, you become a major asset. Showing that you understand the importance of SEO and have studied the latest SEO techniques is a great way to set yourself apart from competitors and highlight your enthusiasm for learning and improving your skills. 
Courses to Try:
Search Engine Optimization (SEO) Specialization from UC Davis/Coursera
SEO 2020: Complete SEO Training from Udemy
Search Engine Marketing Certificate Course Package from BrainStation
6 – Digital Marketing
If you check Style Nine to Five's job postings, you'll often come across Digital Marketing Manager or Social Media Marketing positions, and there's more to these roles than knowing how to create catchy Instagram Stories or compose a great tweet. These days, people who work in roles like this are expected to have more than average social media experience – there's are many other responsibilities and skills that shouldn't be ignored. 
For example, a high-end fashion e-commerce brand was recently hiring for a Digital Marketing Manager position. As expected, in their list of expected responsibilities they required communications and overseeing social media, but they were also looking for other important skills like developing content strategy, reviewing online analytics, digital campaign development, online merchandising, and optimizing UX. You're also expected to run point on public relations, external communications, and demonstrating the company's customer service. 
A course in online marketing or social media management gives your resume a stronger backbone than someone who is just familiar with social media or general marketing concepts. 
Courses to Try:
DMI Pro from Digital Marketing Institute
Social Media and Digital Marketing from BCIT Part-Time Distance Learning Online
Digital Marketing Specialization from Coursera
Digital Marketing from Social School
Career Learning How-Tos
Now that you're inspired to brush up on your existing hard skills or learn something new, there are plenty of online education platforms where you can take the courses you want. Many of them offer access to courses from Harvard, Stanford, and other prestigious schools, while others let you learn the basics straight from the software companies themselves (like Adobe Creative Cloud). Some to check out are Udemy, Coursera, LinkedIn Learning, or edX. You can also enroll in in-person classes at your local colleges or universities that offer continuing education programs. In other words, there's no shortage of ways to learn!
It's also important to show that you're relevant by indicating the software version you've learned and the year that you took the course. If it's something you're doing in the future, you can state on your resume something like, "enrolled for January 2021," which lets employers see that you're taking the steps to learn new skills, even if you don't have them quite yet. 
If you're enrolling in a course, you're on the right track to advancing your career, but choose where you spend your spare time, brain power, and dollars wisely. Identifying the gaps in your experience will help you find the skills you need to acquire and which courses you need to take. 
Any of these learning areas will put you at the front of the pack of job applicants or demonstrate to your boss that you're dedicated and passionate about your job and have gone the extra mile to advance your career. 
Christie believes so strongly in continuously learning and developing career skills that she is putting her money where her mouth is. Style Nine to Five currently offers an Ask 1 Career Question service that allows you to email Christie with a question that you want her expert advice on, and the proceeds from this service go towards an educational sponsorship. You could be the lucky applicant who is selected to take a course that you want, with expenses covered by Style Nine to Five. Stay tuned to Style Nine to Five's Instagram account for details on this learning opportunity.
By: Jeanine Gordon – Jeanine is a freelance writer and editor with a passion for creating stellar content for global brands and small businesses alike – specializing in fashion, beauty, and lifestyle.