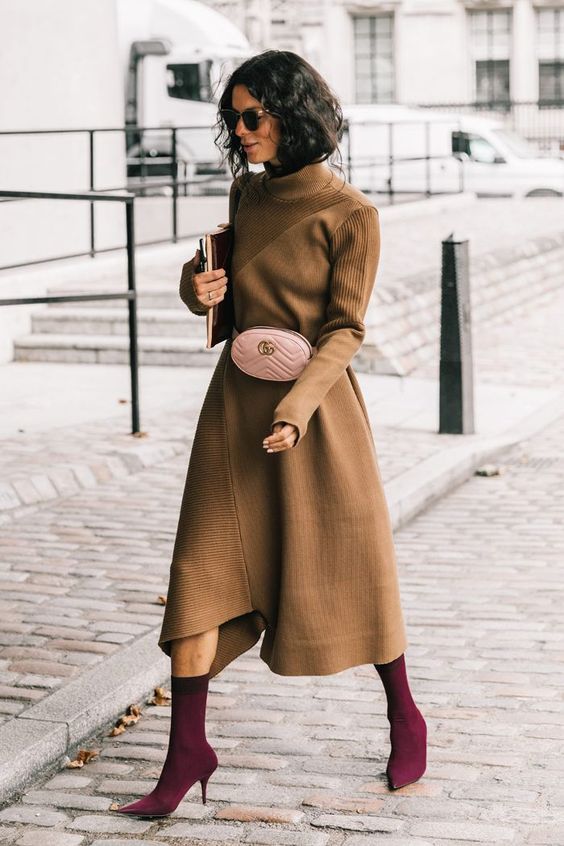 Find career advice, job listings, careers, fashion jobs, social media internships, retail jobs, fashion design jobs, buying jobs, fashion stylist jobs and style careers on Style Nine to Five!
Life is full of highs and lows, and the same goes for your career. You'll have times where you feel you're exactly where you want to be and have a sense of accomplishment. In other cases, you might be at a part in your career where you feel stuck or need more of a challenge to continue growing. Whether it's looking for that next opportunity, or finding ways to grow with a company you love, refreshing your career is nothing to be ashamed of. If you're looking for that je ne sais quoi for your career, check out our advice for getting your career path back on the right track.
1. Set Goals, Have A Plan
That one piece of advice everyone in your life has given you, from your dad to your financial advisor of having a plan is by no means a gimmick. Setting career goals and building an outline of some sort of plan -five years, 10 years or even three months, is extremely important to work towards your ideal of success. What's the key to the master plan working? Knowing that you can never really plan out life, and the plan is more of a template.
2. Network Is Your Networth
Talking to your friends and family is always a great way to get advice. But sometimes looking to your professional network to discuss career planning might be more beneficial. Your colleagues and superiors can give you a perspective based on their first-hand experience of you on the job, and the industry you're in. Whether it's feedback on your strengths and opportunities or insights on potential opportunities, your professional network is a goldmine of potential.
3. Work With A Recruiter
If you're looking to make a move from your current organization, you might want to try connecting with a recruiter. Once you get to a certain level in your career, the best companies and opportunities are usually filled by a recruitment firm or consultant. Not all recruiters and processes are the same, so we recommend finding someone who specializes in your industry and is dedicated to getting to know you, in order to find the right fit for you. Starting on our job board is great for finding your new career in fashion and retail!
4. Higher Education
Sometimes that promotion or new opportunity requires a bit more training or education and it's never too late to head back to class! Some people choose to study a full degree or diploma program, while others might prefer taking a couple courses or getting a certification. There's an endless supply of free online training that can easily be completed after work, and some companies even offer internal development courses. Whatever way you choose to go, know that education really is power!
5. Find A Mentor
One piece of advice any senior level manager or executive will give you, is to find a professional mentor. This is someone who has insight into your industry or company and that can provide you with advice, inspiration and knowledge to help you grow in your career. Look to people within your industry, organization or network who either you would like to learn more from or have enjoyed communicating with. Big organizations often have mentorship programs senior managers and executives participate in, so be sure to take advantage of that.
Inspiration Image
Image courtesy of Who What Wear
By M.J. Elle, Toronto, @TheMJElle
Are you a job seeker? Find fashion jobs here.
Are you an employer? Post your fashion job here.
Don't forget to follow us on Instagram for the latest fashion jobs, career advice and fashion trends!