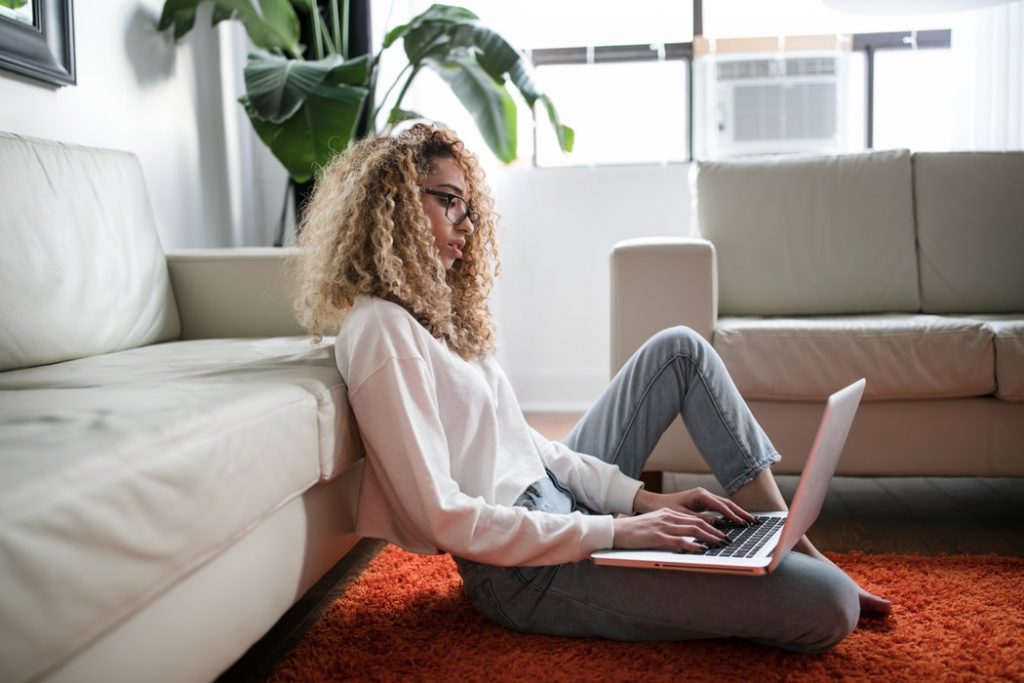 Resumes 101 – listing your job experience and education will make up the main body of what you send out to hiring managers. Over the years, it's become standard practice to also include your career objectives or a summary section. Next, you should definitely mention your "hard skills," like your knowledge of pattern making, coding, or the latest software like WordPress and Adobe. But what about your "soft skills?" Let's dig into what they are and how to strategically use them (and how not to) on your resume. 
In a nutshell, soft skills are personal qualities that make you a great employee, like that fact that you have strong collaboration skills, are a critical-thinker, or are great at multitasking. Soft skills are an important part of who you are as a professional, but do they have a place on your resume?
If you asked Style Nine to Five's Founder, Christie Lohr, in the past, she would have have said no. But these days, she's changed her view on including a soft skills section on your resume. 
"In the world we're living in today, with so much uncertainty, soft skills are becoming more important than ever," she says. It also depends on the industry and specific role. One of Christie's clients was applying to a position that involved working with children with special needs. "I recently created someone's LinkedIn and used the word "empathetic" to describe her experience. Not only was it relevant to the position she was applying for, but in these unpredictable times, traits like empathy and compassion are important," she says. 
Soft Skills Don'ts
Traditionally, soft skills haven't had their part on a resume because they take up valuable space (remember – one page is best) and they typically don't reveal much about you, especially when you're mentioning cookie-cutter skills. So how can you tell which soft skills are the right ones and which one you should avoid? 
It's all about getting specific and choosing words that are meaningful. Christie cringes when she sees words like "hard-working" or "go-getter" on a resume or cover letter. "It should be a given that you'll be hard-working," Christie says. "There's no point in taking up a hiring manager's attention by filling the page with generic skills that should automatically apply to any professional." 
Other no-nos include:
• Team player
• Results-driven
• Dedicated
• Problem solver
• Strong work ethic
Not that these aren't great traits to have, but they're already assumed so they don't add anything special to your resume. Vague skills like these do nothing to help you stand out from the sea of other candidates who are also "hard workers."
Soft Skills Dos
Christie's change-of-heart towards including soft skills in your application package changed when she realized that they're not all equal. Soft skills that are in line with your personal brand can go a long way in making an impression. "I know I've always said to only use hard skills, but it's all about knowing which ones not to use and which ones add real value."
Going back to the example of the client who was applying to work with children, soft skills like "inclusive" or "patience" make perfect sense and demonstrates key qualities that the ideal applicant would have. Other great examples include:
• Leader – a great skill to list if you're applying for a manager or supervisor position where you'll be heading up a team. This is a stronger choice than "team player" because it specifies that you're comfortable and confident in leading a group. 
• Ability to influence – If you're applying for a social media or communications role, this
is a fantastic attribute to highlight, as it shows that your voice is effectively heard by others. Just be prepared to back this up with specific examples in an interview with situations where you've demonstrated this quality.
• Philanthropic – Similar to listing your volunteer experience, this is a trait that speaks to your personal character. This can reflect charities that you're involved with or the passion you have for helping others and advocating for them. 
• Accomplished – If you're just talking about the fact that you have a degree and you have plenty of work experience, leave this out. But, if you've achieved any significant milestones, won awards, or made a large impact in any of your past roles, then this is a good way to mention it. Again, be prepared to get into more detail in an interview situation. 
Where to Highlight Your Soft Skills
Listing your soft skills on your resume should make up a small portion of the overall document and it's important to keep them separate from your hard skills. Creating a small section with a heading such as "Core Competencies" below your main "Skills" section gives you an area to highlight a few of your best traits without getting them muddled up in the hard skills. This gives hiring managers a quick snapshot of what your best features are – just keep it brief and always be sure to tailor your soft skills to each individual job you're applying for. 
What you should take away here are two main things: use soft skills strategically to optimize your application, and just say "no" to being generic. If you want to list your soft skills on your resume, make sure they're well thought-out, meaningful, and help paint a picture of who you really are and what you can bring to the company. 
If your resume could use a makeover, Christie offers her Resume Refresh service where she takes the reins and whips your tired CV into top shape. A killer resume that looks professional, modern, and highlights the right areas will give you even more confidence when applying to your dream job. 
Image credit: https://unsplash.com
By: Jeanine Gordon – Jeanine is a freelance writer and editor with a passion for creating stellar content for global brands and small businesses alike – specializing in fashion, beauty, and lifestyle. 
Are you a job seeker? Find fashion jobs here.
Are you an employer? Post your fashion job here.
Don't forget to follow us on Instagram for the latest fashion jobs, career advice and fashion trends!