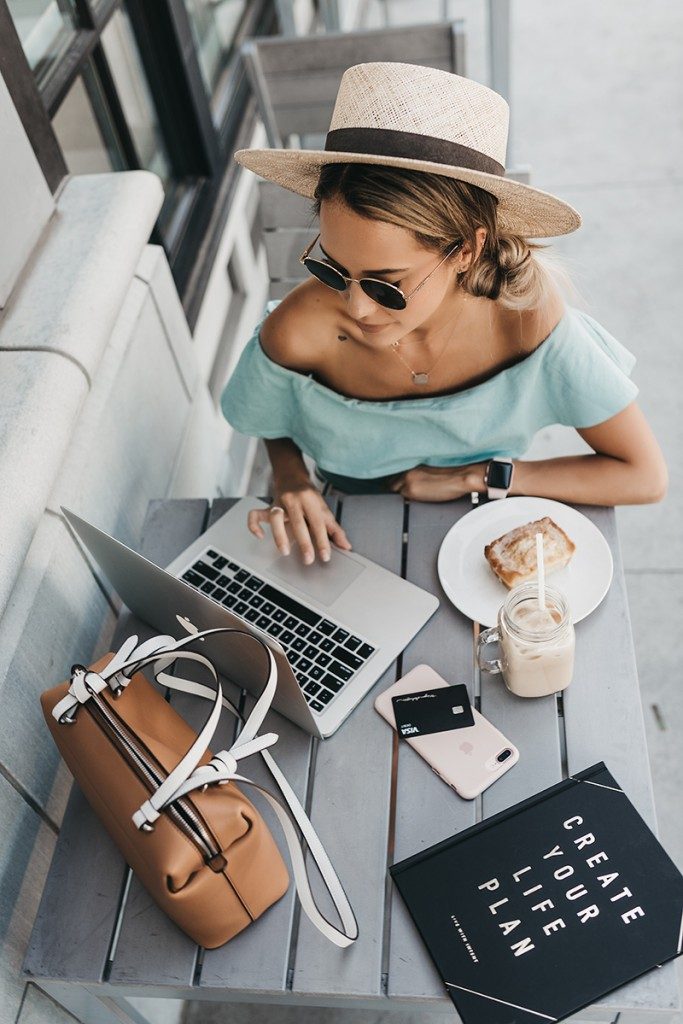 Find fashion job advice, internship opportunities, fashion job listings, style careers, retail jobs, job advice, fashion design jobs, social media and marketing internships, stylist and buying jobs and many other fashion jobs on Style Nine to Five!
As a professional, a job seeker, or just someone looking to network, LinkedIn is your best friend. However, sometimes sending a LinkedIn message can be a daunting task. If you're unsure where to start, or looking to perfect the message that could land you a job or a connection, we've got you covered.
Personalize
If you're sending a message to someone you don't personally know, make sure you address them by name. From there, personalize your message. Maybe you are aware that they have just hosted a fundraiser, were on vacation, or launched a new project. Touch on that. For example:
'Hello Jane,
I hope all is well with you. I'm sure you've had a busy week with the launch of your new collection. Congratulations, it looks amazing!'
You are showing that you follow their work, or them on social media, so you are aware of them and knowledgeable. You've done your research so make sure it shows.
Why
You want to let this person know why you're reaching out to them. Are you inquiring about a position or are you looking to connect for a coffee for more insight in a field or company? Just remember whoever you're reaching out to probably gets many different 'cold messages' via Linkedin, so be clear. For example:
'I am just reaching out to connect and hear more about your role as Vice President of Designs with *INSERT COMPANY NAME*. I would love to chat with you on the phone for a few minutes if you're busy or take you for a coffee to discuss this further'.
Introduce yourself
As they do get a lot of messages, what makes you stand out? These are busy professionals, so make it worth their while to make time for you. If you're a new graduate and you received outstanding marks, mention that. If you've worked in a similar role or have expert experience mention it. Perhaps the company is global and you have dual citizenship. For example:
'My name is Sue and I hold both my English and Canadian passports. I currently work in Visual Merchandising and have so for the past 10 years.'
Close off strong
You don't want the message to be too long. When a message is too long, they will skim and miss important information, or they won't read it at all. You want to get them hooked and learn more about you. This is key for you to ensure they want to make the time to meet you. Don't forget to also upload a resumé as this is your informal, professional introduction.For example:
'I would love to connect and chat further about your career, how you got where you are, and what advice you may be able to share as I continue to progress in my career.
I have uploaded my resume and would love to go over it with you over a coffee in the coming weeks.
Speak soon,
Sue'
LinkedIn messages are meant to be short and sweet introductions with just enough information to show that you are knowledgeable about them (don't copy and paste your messages!) and you are the person they need to meet!
Image courtesy of: Styled Avenue
By: Megan Renaud, Vancouver, @meganbrigette
Are you an employer? Post your fashion job here.
Don't forget to follow us on Instagram for the latest fashion jobs, career advice and fashion trends!