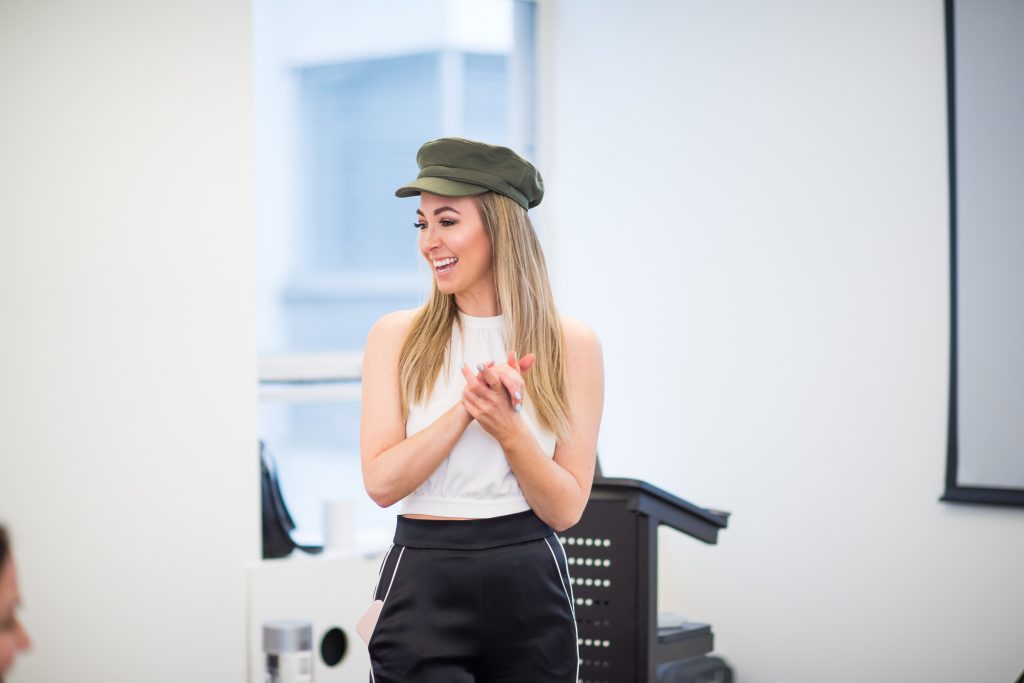 No matter which industry you work in, we all have that 'end-goal' we dream about, however, it can feel a bit daunting when you know it's time to take that next professional step to get there.
That's a feeling Style Nine to Five Founder Christie Lohr knows too well!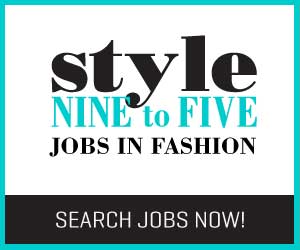 Before becoming an entrepreneur, and launching the country's very first online fashion job board, Christie had worked with a Canadian retailer at Willowbrook Mall in Langley, BC.
"I was so excited when I got the call and was hired as a Part Time Sales Associate," Christie said, "I think because I was so excited to be working in an industry (fashion) that I knew I wanted to build a career in, I worked my hardest."
Calling herself a "YES girl," Christie adds she was always the employee her managers could count on.
"I then started to take on more responsibility and taking my own initiative on ways to improve things in our store — whether that was creating fashion inspiration mood boards from magazine cut-outs to show the staff the 'latest trends,' and how they could use that inspiration when dressing customers, merchandising our front feature table in a stand out way," Christie said.
It didn't take long for Christie's name to become known at other locations, landing her a promotion as Assistant Manager, then eventually running her own store downtown Vancouver.
"I treated the business like it was my business," Christie said.
Christie's objective then was to work up the corporate ladder and land a position at the company's head office in Montreal — which she did after achieving store goals, communicating with the head office teams, and pitching ideas.
After achieving her goal of working at head office, Christie was ready for a new challenge in her career.
"I balled the day I decided to leave and start Style Nine to Five," Christie said. "It was comfortable and the company felt like a family! I spent my 20's there – the most impressionable years, and years of growth."
"It was after a meeting with my District Managers at a mall restaurant. We were weighing out the pros and cons. I knew in my heart to achieve what I wanted in life, I needed to just go for it! It was so scary."
"You don't grow in comfortability or by being comfortable," Christie said.
If you're reading this story and relating with how Christie felt about wanting to go after her new dream of starting her own company, or still feeling unsure, here are a couple of considerations for you to think about.
1) If you dread going to work, or have the 'Monday blues' every week, or if you're simply not happy anymore.
2) Does the position you've been hired for no longer utilize your skills in a way that's fulfilling? For example, if you don't enjoy those tasks anymore.
3) You're not passionate about the company, whether it is the product, or values.
If you're unhappy with where you are professionally, you could also consider speaking with a manager within the company to help you come up with an action plan together that works towards not only the current company goals, but your career goals too.
In a hiring position, Christie said what she looks for in an employee and new candidate is someone who shows "an interest, and shows up to work with a positive attitude, willing to work, and even going above and beyond what is asked of them."
"I'd like to see more internal promotions, but a lot of companies I've worked with want to find new outside talent. I think most companies do look internally first though, and if no one is ready to step into that role, they search outside," Christie said.
"I have a hard time staying in one spot," Christie said, "find something you're eager to grow with and learn. If you feel you're not inspired to take the next step, find a company you're more excited about."
Any questions? Christie offers career services — reach out for a question here at styleninetofive!
Inspiration image: Brooklyn D Photography
By: Michelle Morton – Michelle is a Canadian multimedia journalist with a passion for telling stories, exploring the world, speaking for voices not heard, and of course, fashion!
Are you a job seeker? Find fashion jobs here.
Are you an employer? Post your fashion job here.
Don't forget to follow us on Instagram for the latest fashion jobs, career advice and fashion trends!