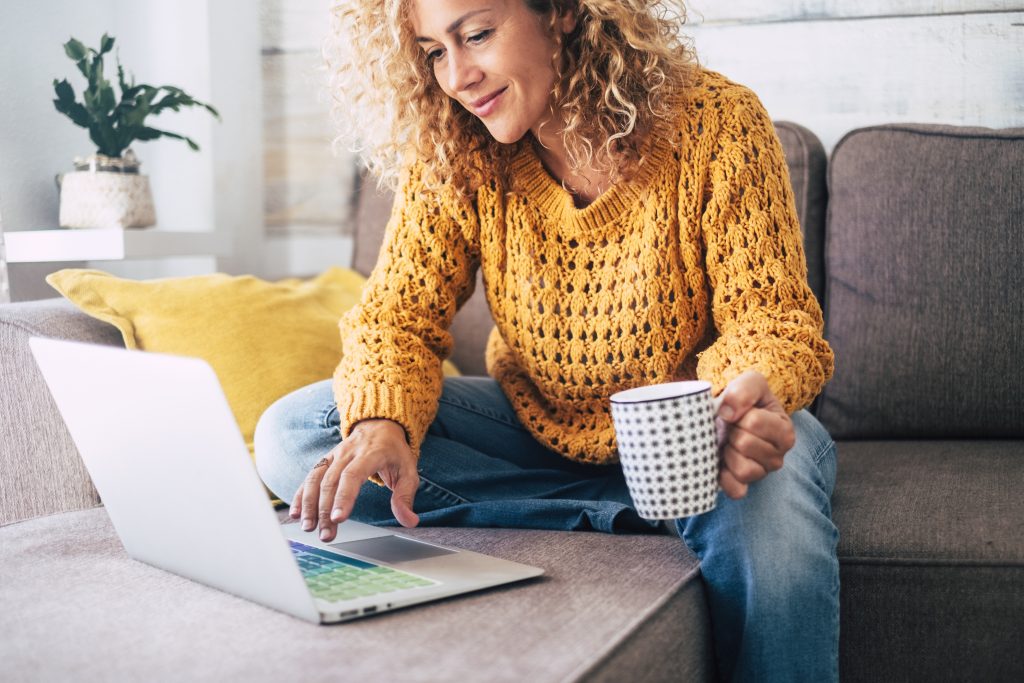 A new job is on your radar – how exciting! You might be an ideal candidate, but first you have to put together a killer application package….including the dreaded cover letter. A great cover letter can make or break your entire application, as the hiring manager won't even look at your resume if they don't like your cover letter (or even the first paragraph). Don't let this writing task get you flustered or discouraged – there's an easy cover letter formula that you can follow for success. Let's discover what these building blocks are and how you can use them to craft the perfect cover letter.
Cover Letter Basics
While you might be tempted to write a novel-length letter about all your accomplishments, duties of your job, and reasons why you'd be a great fit – don't. No hiring manager will take the time to read a letter that goes on for multiple pages, and that's why you should follow "The Christie Formula." Style Nine to Five's Founder, Christie Lohr, has cover letter writing down to a science of three paragraphs, no more, no less.  Let's break down what your three paragraphs are all about.
Paragraph 1 – Hello, I Love You
The first section of your cover letter is a chance to introduce yourself and explain your connection with the brand. Before you dive into why you'd be a great fit, take a sentence or two to explain why you want to join their team. Maybe you've always admired their work and have been a long-time user of their services. Maybe you have a personal connection. Maybe your values align with theirs. Put it out there!
Example:
"As an avid hiker/clothes-horse combo, I've always been disappointed to find outdoor clothing so drab. I was so excited when your brand came along and created high-performance clothes that actually look good. It's safe to say I've been one of your top customers since the beginning!"
Why This Works:
You've introduced yourself, you've made a personal connection to why you admire their brand, you've thrown in a little flattery (without being too much of a suck-up), and you've kept it fun and personable. This makes the hiring manager want to read on!

Paragraph 2 – Toot Your Horn (To the Beat of Their Drum)
This paragraph digs into the specific skills and experience you have that makes you the best candidate for the job. But, do it strategically. This means getting out two critical tools: your resume and the job description. Go through the job description and identify some of the specific skills they're looking for. Then, review your resume – what duties have you done that match what they're looking for? This paragraph is NOT your chance to repeat your entire resume, so pluck out the juicy words or phrases that align with what they're looking for.
Hiring managers will send your application package to the trash if they don't see those keywords jumping off the page, so make them clearly stand out.
Example:
If the job description mentions specific software or digital skills, clearly mention your experience. If they want someone familiar with Adobe Photoshop, WordPress, Canva, etc., Use those exact program names in your second paragraph. "I have experience with design software," doesn't pack the same punch as, "I've taken Adobe courses and use Photoshop and InDesign on a daily basis."
Why This Works:
The hiring manager has an eagle-eye for spotting those keywords, and if they aren't there, they might not even read the rest. Give them what they want! By doing this and sprinkling key skills into your letter, you're meeting them in the middle with the specific digital requirements they have. They say they want Hootsuite? You're giving them Hootsuite. Mic drop.
Paragraph 3 – We Make the Perfect Match
You've made it this far and now it's time to wrap things up. You've already gone into the nitty-gritty details about the skills that you have, so leave that in paragraph two. Paragraph three is your chance to bring your personality back into the picture and tie your passion into their brand's mission. "The 3rd paragraph should be a strong closing with some personality too," Christie says. "Draw out some of the soft skills they're looking for and use your closing to touch on them and show how you share the same values."
Example:
"I always put transparency at the forefront of everything I do, personally and professionally. As an employee, that means you'll find that I'm honest, open, and fair when communicating with my team. The way your brand doesn't hide any aspect of your sustainable production process shows me how closely our values align, making this role feel like a natural fit for both of us."
Why This Works:
Similar to your opening, you're showing them your personality and specifically explaining why you'd be a great fit and what you're like as a person and an employee. It's a chance to bring your letter full-circle to where you started: personally connecting to their brand.
No-Brainer Final Tips
No article on cover letters would be complete without a few reminders on some critical dos (and one big don't):
• Personalize Your Greeting – NO, "To Whom It May Concern" – ever. These days, that's just too formal and stuffy! A personalized greeting where you can say, "Dear Christie," or even just, "To the Hiring Manager of Style Nine to Five," if you don't know their name, makes your letter instantly appealing.
• Use Your Own Words – While you're pulling keywords from their job description, you never want to copy and paste their exact wording. This makes you look like you're cutting corners.
• Thank Them – Always show your gratitude with a simple "Thank you for your time and consideration." Hiring managers are human too, and who doesn't want to feel appreciated?
• Make it Original – This is the big don't: writing one generic cover letter and sending it out to a bunch of companies. Cloning your cover letter and just changing the company name and job title is a recipe for failure. There's no personalization that shows you've put in the effort to get to know their brand, and if you can't take the time then neither will they. Say no to spamming!
Some people feel that cover letters need to be overly formal, but giving the hiring manager a glimpse of your personality makes your letter more enjoyable to read and shows them the side of you that's interesting and truly invested in wanting to work at their company. A catchy opening, a little strategizing with showcasing your skills, and a strong, but personal, closing is the three paragraph formula to follow for writing a cover letter that entices them to want to move you on to the next round.
This might make sense in theory, but some of us have a tough time writing a successful cover letter. If you need help, use Christie's Cover Letter Refresh service. Christie will give your cover letter a revamp so it can capture the hiring manager's attention and make your application shine.
By: Jeanine Gordon – Jeanine is a freelance writer and editor with a passion for creating stellar content for global brands and small businesses alike – specializing in fashion, beauty, and lifestyle.
Feature Image: Adobe Stock