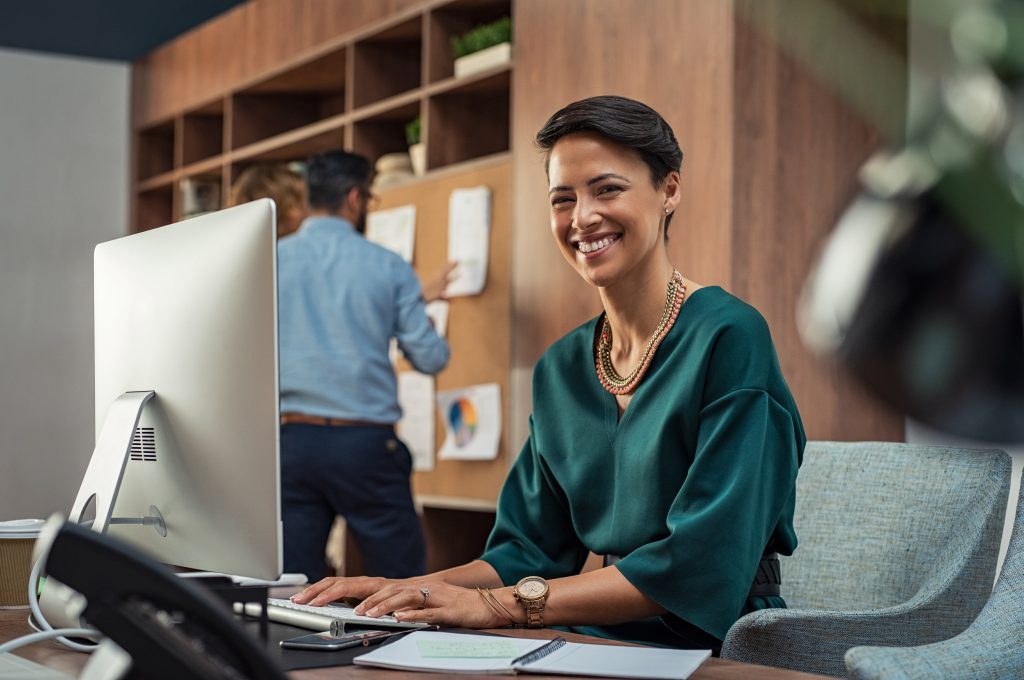 Jack of all trades—someone who is good at everything (but not necessarily an expert in all areas). In the work world, this is usually someone who has a wide range of knowledge and can thrive in a variety of positions.
There are loads of benefits to being a Jack/Jill of all trades, but when you're applying to jobs, figuring out how to best communicate your generalist knowledge can definitely get complicated.
If you're a Jill of all trades applying to a job that you're really passionate about, you might find yourself being overwhelmed with excitement when writing your resume. You want to communicate everything that you can bring to the company's team—all your experience and accomplishments, and then suddenly you've written an essay-length cover letter and your resume is bursting at the margins. Don't let your eagerness and assortment of skills get the best of your application package!
"I hear this a lot and it's not a negative that you're a Jill of all trades" Style Nine to Five's Founder, Christie Lohr shared on her Instagram. However, it is important that you are strategic with your resume.
Let's break it down for you, so you can sell yourself in the best way possible.
Create Your Skill Library
As a Jack of all trades, you bring a generalist skillset to any company you work for, but when you're writing your resume, you're selling your potential employer on why you're the best person for the job. Saying, "I'm a generalist," is not going to cut it.
To better communicate all your incredible skills, look at each job on your resume and write out all the skills required for those positions. Another way to do this is to pretend you were going to hire your own replacement. What skills would your replacement need to do your job? These can be hard skills like proficiency in Adobe Photoshop and Illustrator, expertise in Microsoft Excel, or knowledge of pattern making.
Your soft skills highlighted should demonstrate the levels and types of experiences you've had like being a strong leader, collaborative, and innovative.
Think of this list as your own personal skill library. No matter what job you're applying to, make sure to always visit your skill library. Just like picking out books, there's a maximum number you can take with you at once. That brings us to our next tactic.
Be Succinct
Including a skills section in your resume is a great way to highlight both hard and soft skills without taking up too much real estate from other areas of your resume or cover letter. Read that again: without taking up too much real estate!
In Brene Brown's book, Dare to Lead, she challenges readers to figure out their top core values. She gives readers a list of about 100 different values and tells readers they can only pick two. It's a challenge, but the point is to figure out what truly defines you, drives you, and gives you purpose more than anything else.
So, when you're taking skills off your library shelf to add them to your resume, don't bring them all with you. It's okay to leave some behind—actually it's encouraged!
As someone who's reviewed a lot of resumes, it's not helpful to see a laundry list of skills on someone's resume. Hiring managers don't have all day to be reading your application package. Your resume is a snapshot of your work experience, so don't overwhelm them with every nitty-gritty detail. Save that for your interview.
When putting together the list of skills to highlight on your resume, Christie suggests, "highlight say five generalist skills and an accomplishment under each, like Accounting, Project Management, Administrative."
A list of 20 different skills might feel like it completely captures who you are, but for a hiring manager, it's a totally surface-level picture of who you are. A shorter list of your top qualities along with a brief sentence of an accomplishment related to this skill is way more valuable to a hiring manager because it shows them your skills in action. Reducing your list gives you the opportunity to do this. This is also perfect for someone with more generalist skills to show exactly how they possess that skill. Quality over quantity!
Just like picking out a book from a library, you'll need to pick a book that makes sense for where you are in your life right now. Our next tactic is all about bringing quality skills to your resume.

Customize Your Skills for Each Opportunity
When selecting the five or so skills to highlight on your resume, you'll want to revisit the description of the job you're applying to. It's likely they have a list of skills required for this position.
With your Jack or Jill of all trades skill set, you might possess all of the skills required. Don't be tempted to make your skill list longer! Stay the course and customize your list to the job you're applying for.
Figure out which of the skills listed applies to the majority of the job responsibilities on the job description. Start there and when describing your accomplishment of this skill, try to share one that makes sense with the job you're applying to. For example, you might have accomplished a huge project using your Adobe Photoshop skill at your job as a Graphic Designer for a marketing firm, but if you're applying for a new job designing textiles for a fashion label, you might want to list a different accomplishment that applies more towards that type of artistry instead. 
As you work your way through preparing your resume to apply for a new job, keep checking in with your tactics. Your Jack/Jill of all trades qualities can be your biggest asset if you can communicate them properly. Put together your resume, walk away for a bit and then come back to see if it's still serving you properly, or ask a friend to look it over.
Once you've mastered the skill section of your resume, Christie also suggests taking advantage of the space you have in your cover letter. "In your cover letter, give an example of a time where you were the go-to person and saved the day! Or a problem that you solved," she says. When you become more strategic in working with what you have, your job application can develop into a strong reflection of who you are.
A resume might not feel like a lot of space to highlight how talented you are, but only if you let it get the best of you. Take control of your resume and clean up your generalist skill section so you can make a bigger impact on any hiring committee you apply to.
If you need further tips on how to highlight your many skills on your resume, book a Resume Refresh with Style Nine to Five's founder, Christie Lohr.
By: Catherine Gautreau – Catherine is a communications and fundraising professional in Vancouver, BC with a passion for storytelling, the arts, and giving back to the community.
Feature Image: Adobe Stock