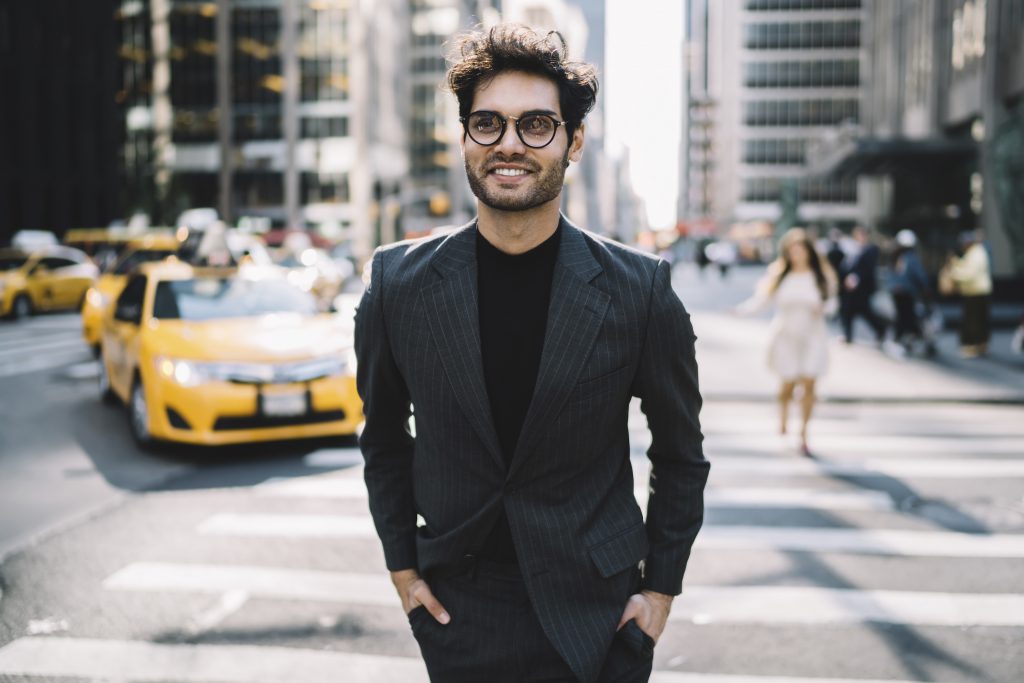 Asking for a title change might not always be the obvious choice when you're looking for a step up in your career. A higher salary, new benefits, permanent or full-time status, different responsibilities, and new experiences are usually the priorities at the forefront of your mind when negotiating a new position. But what if those aren't your priorities at the moment?
What if you're working for a company that's still seeing the effects of the COVID-19 pandemic and a raise isn't an option? What if your job responsibilities have significantly changed since you signed your job contract and you'd like to be recognized for your efforts? What if you're looking to gain new experiences at your current job? If you are saying "that's me!" to any of these questions, then it's time to ask for a title change.
Before we get down to the nitty-gritty of how to ask for one, it's important to know why you actually want a title change. A title change is just a change of words unless you have a goal behind it. The better you're able to make your case when speaking to your boss, the better chance you'll have in successfully securing this new promotion.
Wait—Did I read, promotion?
Yes. Yes, you did. A title change is totally a promotion! Let's walk through how to ask for a title change that will help you get to where you want to go.
1 – Start with a Positive Outlook
Whether you've taken on new responsibilities recently, or you're looking to add new ones to your position, you want to acknowledge how much you enjoy the work that you do. You're about to ask for something, so set yourself up well by entering this conversation from a positive angle. By sharing your passion for the job and company, you're showing your boss that you're a loyal and dedicated employee.
2 – Exude Gratitude
Yes, that rhymes! You can never say thank you enough. If you think you've said it enough, say it one more time. In this instance, you want to say thank you to your boss for either being such a positive role model, creating a good work environment that has allowed you to grow, develop, or take on more responsibility. 
3 – Get to the Point
Tell your boss that you'd like to speak with them about the possibility of a title change. Try not to ask for it flat out, because if now isn't a good time for them to discuss this, then you want to give them an opportunity to say so. It might be hard if they say "we can discuss this later", but you want to be courteous. If it's not a good time, then set up a meeting for a future time.
4 – Review Your Career Path
You've made your request to your boss, now back it up with the cold hard facts. If you've taken on new responsibilities lately or your responsibilities have significantly changed since you began your job, now is the time to highlight them all. Your boss doesn't do your job every day, so remind them about what your job responsibilities once were compared to what you now do. How has the role grown with you in the position? When preparing your list, take a look over the job description that you had when you signed your contract so you don't miss anything.
5 – Paint a Picture of Your Career Growth
Even if you're doing more than you were hired to do and want a new title to acknowledge that, you should still select a new job title that allows you to grow too. Make the most of this opportunity! You've outlined how far you've come, now it's time to paint a picture of where you're going. Tell your boss what your career goals are, the skills and responsibilities that go along with those goals, and how a new title will help you achieve them.
6 – Suggest Your New Title
This is the exciting part! You've gotten through the challenging piece of your meeting, now for the grand reveal! Bring in a few suggestions of titles that you think would honour your role and pitch them to your boss. They might have a few suggestions too, so be open to discussing until you land on something that works for you. For example, if you've been working above and beyond your Coordinator role, suggest an Associate, Strategist, or Specialist title to highlight your expertise. Need ideas? Refer to the jobs of your fellow colleagues or check out LinkedIn to find people who have similar jobs to you.
7 – Bring it Home
Finish up your discussion by showing your boss you've thought through this request on all levels by bringing your point back home: the company you work for. Share what you see as the future of your position and how this change will help the company as a whole. A new title can give you and others a new outlook on the way you work. It can make you sound more professional, more important, and can even be a subtle request for extra respect when it comes to those you manage or clients you work with. Remember companies like rewarding loyal and dedicated employees who will help their company succeed. 
While a new job title might not be the exact type of promotion you're looking for, it doesn't have to be a secondary choice to monetary benefits—it has its own benefits to offer that can help you achieve your career goals. No one likes feeling stagnant at their job, so keep your career moving and ask for the job title that will inspire you to be the best employee you can be.
Need extra help preparing to ask for a title change? Style Nine to Five's founder, Christie Lohr is the perfect person to help you tailor your ask. Book at Virtual Career Meeting today!
By: Catherine Gautreau – Catherine is a communications and fundraising professional in Vancouver, BC with a passion for storytelling, the arts, and giving back to the community.