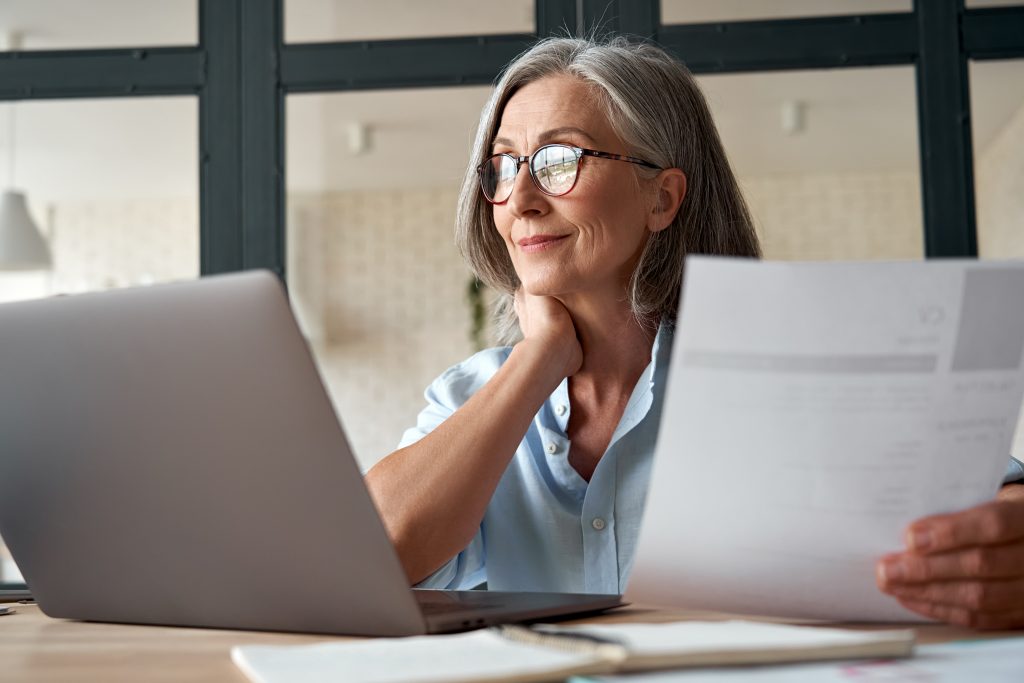 At this point, a resume and a cover letter are the bare minimum when it comes to applying for jobs. Yes, that combination can still get you a job if you absolutely ace them, but there's more to be done to stand out in a sea of other applicants submitting the same two items. Here are four ways to stand out when looking for work:
1. Create a Personal Brand
Creating a personal brand for yourself is easier than it sounds. All you'll want to do is tie all of your information together in a meaningful way – your entire application (resume, cover letter and portfolio if applicable) should all look visually cohesive, as well as anything you link to outside of it: social media profiles, LinkedIn, et cetera. It would be beneficial to come up with a unique professional title for yourself as well (not sure how to do this? Purchase our Get Hired in Your Dream Job Workbook where we tell you exactly how).
Figure out ways you can stand out and truly show your personality through your application, and tie these concepts to everything you do professionally. For instance, at the most basic level, those colors you use for your application template should also be used in your LinkedIn header, your personal website – anything and everything professional of yours. These little details will be memorable to the hiring manager and they'll appreciate that you have a good eye for detail.

2. Video Application
Sending a video application along with the usual application essentials will definitely make you stand out from the crowd – in fact, that's how I got this job writing for Style Nine to Five! Think about it: most people are only going to send in the essentials. The fact that you took the time out of your day to make a personal video tailored to the company and posting will be appreciated.
Keep your video short and sweet – after all, they still do have a ton of applications to sort through – and only hit the absolute highlights of your career. Imagine that your video is the only thing that the hiring manager is going to see and frame it that way.
3. Include Metrics
Metrics are a surefire way to back up your chops and stand out. In the sea of text that is your work experience, hiring managers want to know that you can bring in results and getting as specific as possible with your results is a big help. Visually, numbers will also stand out and draw a hiring manager's eye in – and with the right metrics, they'll be drawn directly to some of your biggest accomplishments.
You should litter metrics all throughout your cover letter, and on your resume, you should start off every new job that you list in your work experience with metrics revolving around your biggest accomplishments at the company. What kinds of growth did your work bring to the company? What was the frequency you were bringing these people in? Think about things like that and figure out those stats.
4. Connecting on LinkedIn
After you've turned in your application or had your interview, your chance to stand out isn't over. Instead of sending a follow-up email, send a follow-up LinkedIn connection to the hiring manager. Use the connection request as an opportunity to say what you'd normally say in a follow-up email.
Connecting with the hiring manager on LinkedIn not only gets your name on their mind again, but it reminds them of all your accomplishments – they're now presented with a newer, fresher opportunity to look over your skills on your page. Even if you don't land the job, they'll now see you pop up on their LinkedIn feed every now and then, and maybe you'll stay in their mind for future jobs.
When a hiring manager is choosing between two applicants, it's those little details that set them apart that'll stand out. Maybe you're the only applicant who sent in a video application or bothered to message the hiring manager on LinkedIn – meaning you're now a step above that other applicant. Just know that going above and beyond will never hurt!
Want your application to stand out aesthetically, too? Use a Style Nine to Five Job Application Template!
Emily Morrison is a media professional with passions for writing, film and popular culture.
Feature Image: Adobe Stock