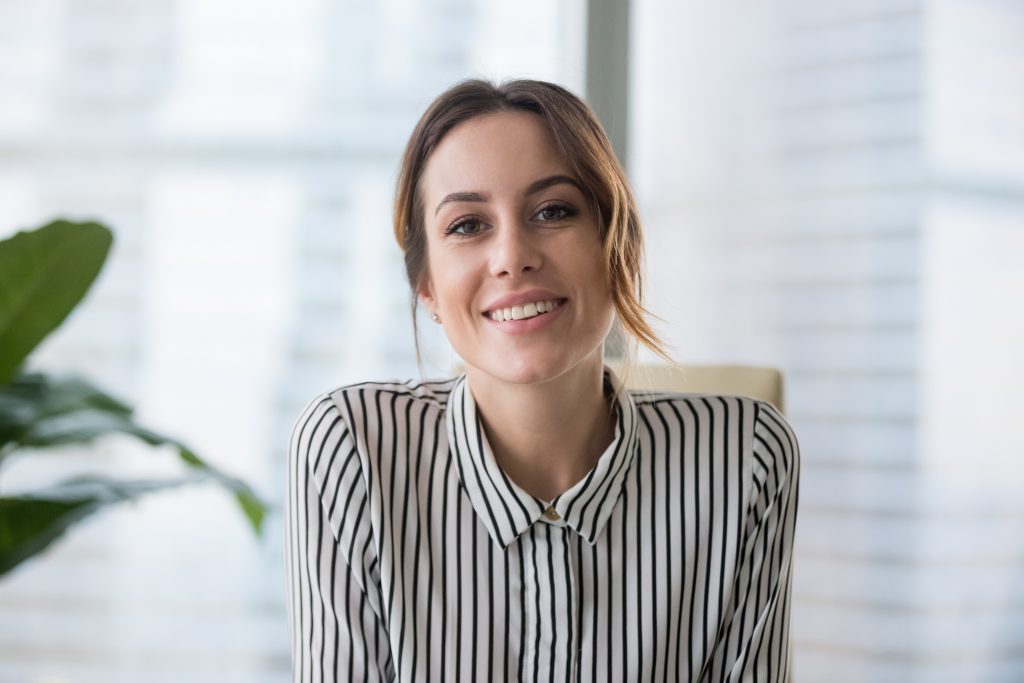 The job market is tough right now, and you need to stand out from the sea of competitors that are vying for the same positions. They might have more experience or education than you do, but do they have a personality-filled, fun, energetic, and unique application?
If you've followed our recent blog posts on creating a killer resume or crafting a stand-out cover letter, you'll know that you must, must, MUST personalize your application to the company and show your personality.
This is where you can up the ante by creating a video application! That's right – get camera-ready because this is one hot strategy for really grabbing the hiring manager's attention and getting that competitive advantage.

How-To
If you're thinking that sounds like a lot of effort or you need to be super tech savvy to make this work, you're wrong. Using apps like Photobooth on your Mac, Zoom, or Windows Camera, anyone can easily record a short video of themselves and upload it to YouTube. Set your video as private in your YouTube settings, so only the person with the link can see it, and include that link in the email you send along with your resume and cover letter. It's easy and well worth the time, as you'll find out below.
The Basics
Before we walk through how to create a video application, let's dig into the do's and don'ts for getting on camera and sending a video to a hiring manager:
DO
• Practice! Unless you're a pro at winging it, run through a few takes before choosing your final version.
• Tell them something new that's not on your resume
• Align your message with their brand
• Align your message with your brand
DON'T
• Read your cover letter or resume word for word
• Ramble – keep it a short, snackable preview that leaves them wanting more
• Be too stiff – even if you're reading off notes or a script, don't let it show
• Do a deep dive into your career history – that's what your resume is for
• Forget your surroundings – pay attention to lighting, your workspace, etc., just like you would if you were doing an online interview
What to Say
I don't know about you, but I'm not great at freestyling on the spot, especially when it comes to high-pressure situations. It's a great idea to think about what you want to say ahead of time and put it together however works best for you. That might mean jotting down a key words and taking it from there, or writing out a full script – whatever will help you touch on the points you want to cover. What should those points be?
• An upbeat and friendly greeting
• An intro into why you're making this video
• Your connection to their brand
• A few fun facts about who you are
• A thank you to finish it off
Sample Script
Let's say I was newly applying to a job with Style Nine to Five. Here's an example of a script that I'd use as a guide – it'll show you how to pull all the bullets above together in a short, sweet, personality-filled video:
Hi Christie, I'm Jeanine – it's so great to meet you! Since I'm sending this to you on a Wednesday, I'll say happy Little Saturday! I just learned that's what Scandinavian people call Wednesdays, and I think it's such a fun concept!
I've been following you and Style Nine to Five on Instagram for so long that I feel like I know you! But since you don't know me yet, I thought I'd introduce myself before you dive into my cover letter and resume!
I find your manner on your Instagram stories so friendly and inspiring! As a freelance writer, I'm always looking for clients that are just as upbeat and excited about projects as I am, and I love how you can even make some of people's most dreaded tasks – like writing a resume – sound fun!
My expertise is taking my clients' information and message and making it sound approachable – as if I were talking to a friend – and that's what I love about how you communicate with your audience.
A bit about me that you won't find on my  resume? When I'm not writing, you'll find me binge-watching Murder She Wrote and making multiple attempts at baking Dan's famous bread. And I'm a fellow west coaster – living in Vancouver with my husband, two kids, and our pet frog, Snoop Froggy Frog.
I'm excited for you to read more about my professional skills and experience, so I'll leave you to my cover letter and resume, but I wanted to say hi, and thanks so much for your time!
Bye Christie!
Why It Works
That short script is less than 1.5 minutes of video, which is exactly the right amount to keep the hiring manager's attention The main reason that this is a winning video application script is because it's fun and friendly, tells the employer a bit about my professional side, ties our brands and values together, and shows a dash of quirky, unique personality.
Of course, you can adjust that level of quirkiness and creativity based on the type of job you're looking for, but this can serve as an easy guideline for how to approach a video application. Take the time to think it through, then get ready for your screen debut! It's a solid strategy that works alongside your cover letter and resume to present your personality, align yourself with the brand and the role, and leave them wanting to get to know you even more.
Capture the hiring manager's attention right off the bat when they open your email. Standing out from the other applicants and going the extra mile gives you a huge advantage for nailing the next steps to getting that dream job.
Once you've got a great video application intro, you'll need a rock-solid cover letter and resume to go along with it. Style Nine to Five's Resume + Cover Letter Refresh will equip you with those essential assets for an awesome application.
By: Jeanine Gordon – Jeanine is a freelance writer and editor with a passion for creating stellar content for global brands and small businesses alike – specializing in fashion and lifestyle.
Feature Image: Adobe Stock