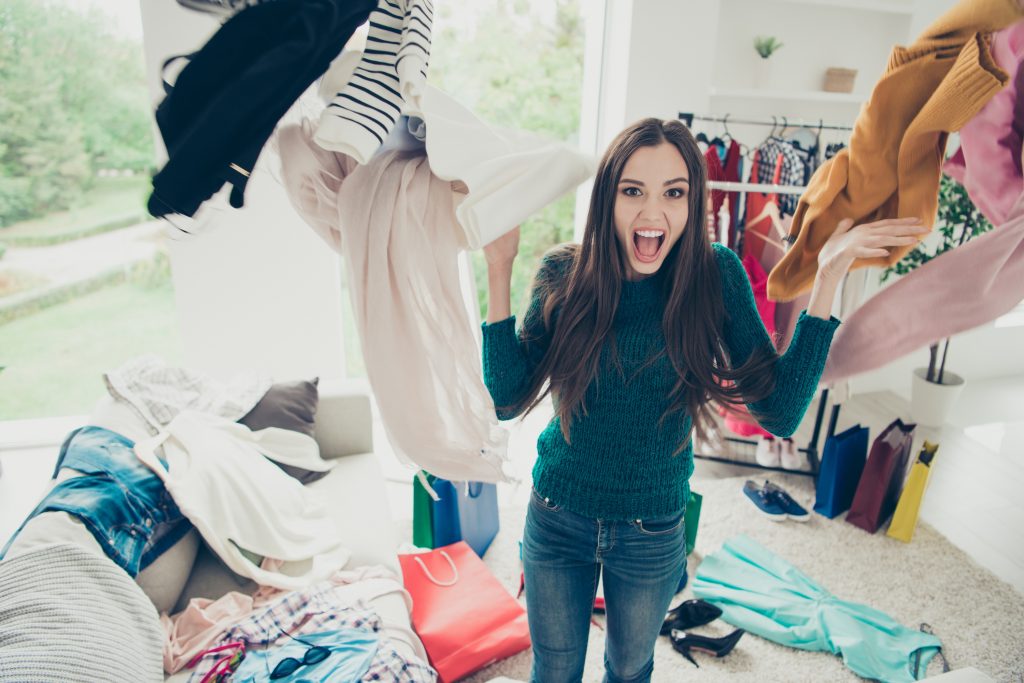 It's the burning question that plagues even the most fashionable job-seekers: "What do I wear for my interview?" You don't want to be over dressed, but you don't want to be under dressed either. As if you're not already nervous about the interview itself, the last thing you want to be stressed about is your outfit. Let's figure it out here, so you can get back to prepping to nail your interview.
Changing Times
It used to be that a dark-coloured suit and black dress shoes were what you'd wear to any job interview, and anything less was seen as unprofessional. Today, if you're interviewing for a job at a law firm or bank, a good suit is still your best bet, but those strict rules don't necessarily apply to other industries.
Generally speaking, today's business attire has relaxed. For example, in many offices, men aren't required to wear a suit jacket and tie unless they're meeting with clients, and women can ditch the pantyhose that were once an office must.
In addition to workwear relaxing, the emergence of small businesses, tech startups, and casual fashion brands have given way to unique dress codes. This doesn't mean that your interview outfit doesn't matter though – it simply means that you need to tailor it to the specific company you're applying for, just like you would do in your job application.
Know Your Audience
Knowing your audience doesn't mean that you outfit should match what the employees wear at the company you're applying to. After all, they already have the job and you're still trying to impress. Take a look at what current employees typically wear then step your outfit up a notch or two. Here are a couple of real-life examples from industry insiders:
• Tech
Ian Sutherland, a development leader at a tech startup, dresses casually for work. Like the rest of his team, a hoodie, jeans, and Converse sneakers are standard daily workwear. That said, prospective employees who come in for an interview are expected to add a little more polish, without going overboard. "It would look out of place if someone came in wearing a suit and tie, but a nice sweater or a casual button-down shirt are appropriate without being too relaxed," he says.
• Fashion
Style Nine to Five's Founder, Christie Lohr, spent the beginnings of her career working at Le Chateau. While sales staff get decked out in the funky-chic style that the retailer is known for, interviewees should aim to strike the right balance between being on-brand with the company and appearing professional. "It would be nice to see their outfits elevated a bit more than they may wear on the sales floor, but still reflecting the style of clothes we sold – trendy and edgy," she says. "While budgets might be tight these days, I would suggest wearing at least one piece from the latest collection to show that, a) you're a customer and fan of the brand, and b) you put in the effort to show that."
• Athleisure
A former Lululemon designer also weighs in. "You can wear head-to-toe Lululemon when you work in the store, but people coming in for an interview shouldn't get too casual," she says. "Definitely don't wear a full Lululemon outfit. Not only is it too dressed-down, but it can also make you look like you're trying too hard. Instead, you're better off in something cool and fashionable that makes you feel confident while still being appropriate."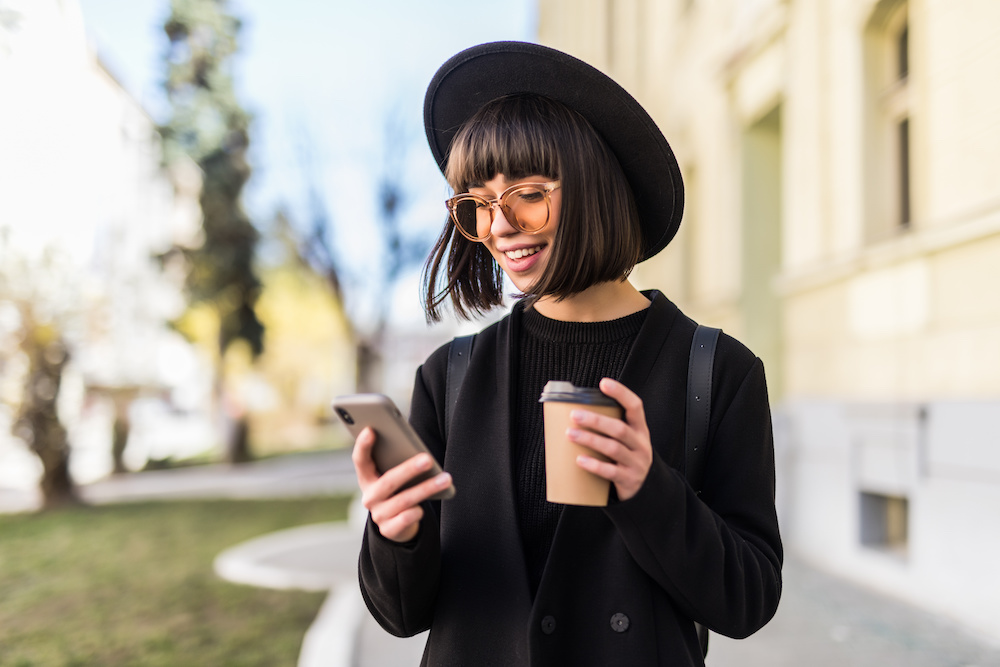 What to Wear for an Online Interview
Covid-19, plus a general rise in remote working, have made the online interview a popular option for hiring managers who want to screen candidates from a distance. While an online interview takes the pressure off of which shoes to wear, you still need to present yourself from the waist up to create a great impression.
Looking your best for an online interview takes a few considerations, like having the right lighting and sitting in front of a tidy background. The best way to make sure you present yourself in the right way is to experiment ahead of time. Turn on your computer's camera or put your phone on selfie mode and try on your outfit. Is your top too low-cut? Is the colour of your sweater too loud? Is the bold print on your top going to be distracting?
Since confidence is key in a job interview, you might want to put on a full interview outfit. While you're free to wear your PJ pants and slippers because the interviewer can only see you from the waist up, it can help to put a little polish into what you're wearing on the bottom half too. Even a nice pair of jeans and some dressier shoes can make you feel more put together and get you in a professional mindset.
Rebecca Lobel, a wedding industry coordinator, attests to the importance of getting dressed from head to toe when the camera is on. "I work from home, but I spend a lot of time on video calls with couples or recording Bomb Bombs and need to look my best. I'm often in Lululemon and my fuzzy slippers when I'm just answering emails, but when it's time to get on camera, changing into simple black pants and a pair flats makes me feel more put together. It makes me more confident in front of whoever I'm on video with," she says.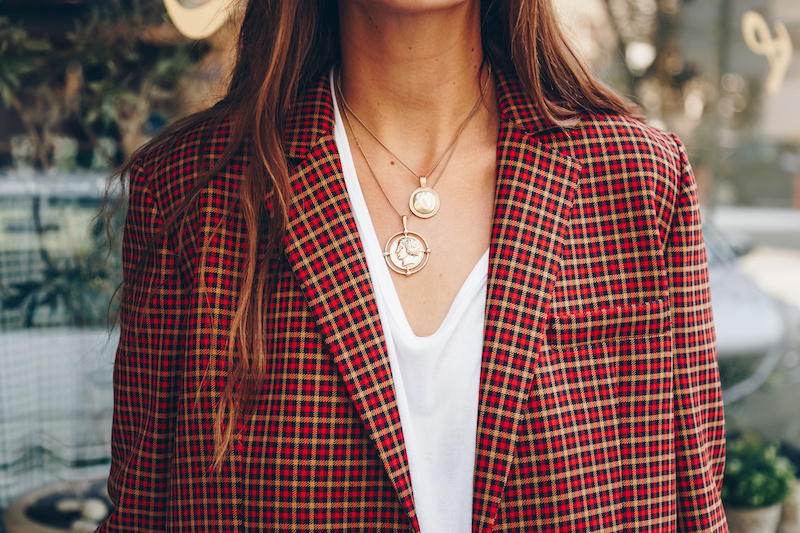 A few top-half outfit ideas for an online interview are:
Women
• A neutral blazer over a colourful silk blouse or vice versa
• A simple black sweater with a statement necklace
• A feminine blouse with a subtle print
• A button-down shirt under a brightly-coloured cardigan
Men
• A colourful polo shirt
• A striped sweater
• A patterned button-down shirt
• A blazer over a simple black t-shirt
What to Wear for an In-Person Interview
If you're scrapping the traditional business suit, consider some of the following outfit ideas that are polished, put together, and modern – without being too stuffy. Make sure you pick pieces that make you feel as good as you look and are on point with the company you're interviewing with. Some ideas to try:
Women
• Wide-leg pants with a button-down shirt, a vest, and heeled ankle boots
• Cropped black pants with ballet flats, a black t-shirt, and a colourful blazer
• A jumpsuit with a belt, a long cardigan, and a pair of oxfords
• A printed midi-dress with boots and a leather jacket
• Heels and a printed blouse tucked into tie-waist pants 
• On-trend jeans (boyfriend/ankle length/cropped) with an oversized coat and chunky heeled boots
Men
• Slim cut suit pants with a crew-neck sweater and loafers
• Lightweight wool pants with a polo shirt and dress shoes
• A striped button-down shirt with cuffed-up sleeves, paired with dark pants and oxfords
• Dress pants with a zippered sweater over a button-down shirt and casual suede shoes
• A tweed blazer with a black t-shirt, wool pants, and leather ankle boots
Definite No-Nos
Many traditional fashion rules, like not wearing white after Labour Day, have fallen by the wayside. That said, there are some hard rules that apply when dressing for an interview. No matter what the position is, avoid these at all costs:
X Flip flops
X Overly ripped jeans
X Chipped nail polish
X Pilled or wrinkled fabrics
X Anything too revealing, tight, or short
Still Not Sure?
Think of dressing for an interview like you would for a first date. You can get comfy in sweatpants when you're in the relationship, but you put your best self forward for a that first impression.
If you're really not sure what to wear, stick to basic pieces rather than unusual prints or anything super trendy if that's not your style. Nothing is worse than being uncomfortable with what you're wearing. You want to be confident, so try on a few combinations of your favourite pieces that make you feel your best. The wrong outfit can throw you off your game, but the right one will make you feel powerful and ready to tackle anything – yes, even a job interview!
No matter what you wear, don't leave it to the last minute. Try it on, lay it out, and you'll make the day of the interview run smoothly, rather than frantically trying on every shirt you own before you run out the door.
There's one universal thing that everyone can do to look their best. Whether you're interviewing in person or meeting the hiring manager online, remember Christie's advice: "A smile is your best accessory."
Images: Adobe Stock
To make sure you get an interview, your resume needs to be in top shape and stand out from the pack. Style Nine to Five's Resume Suggestions service gives you Christie's insider resume tips so you can make the tweaks you need to put together a stellar application package,
By: Jeanine Gordon – Jeanine is a freelance writer and editor with a passion for creating stellar content for global brands and small businesses alike – specializing in fashion, beauty, and lifestyle.