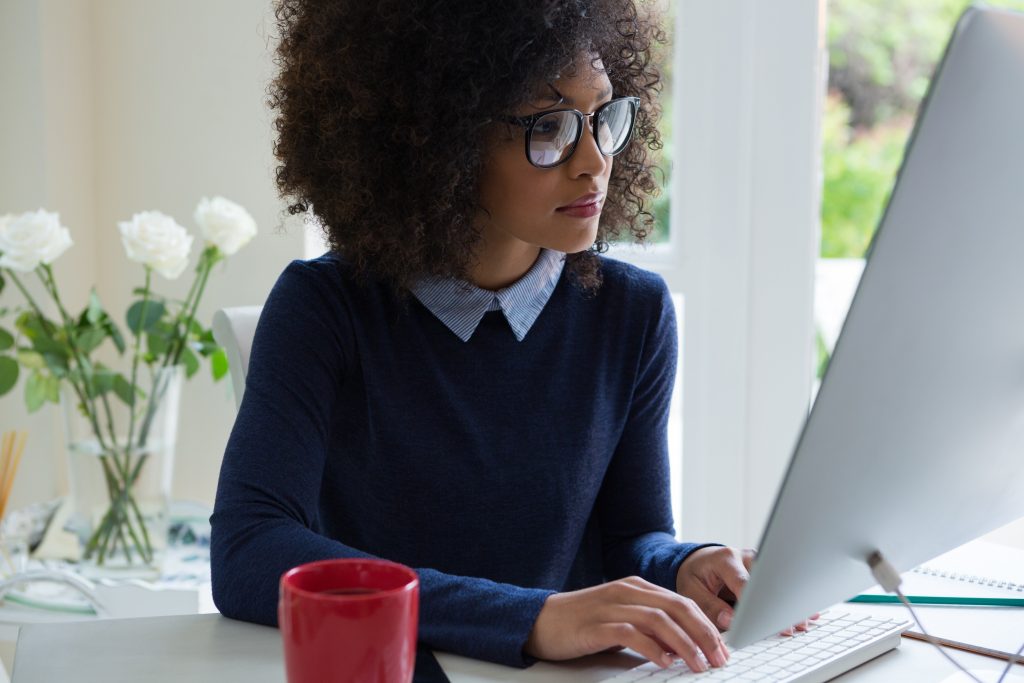 It's pretty safe to say that no one actually likes working on their resume. But, whether you're just getting your ducks in a row for future opportunities or you're jumping into action for a hot job opening, let's move your resume into the modern era with these three musts.
1 – Put It Into One Page. Yes, One.
Are you guilty of the three-page resume? It's ok, you're not alone. It's easy to get carried away and list every job duty you've ever done, every award you've won, and ALL the experience you've had. But keep in mind that most hiring managers, a) don't have time to read it all, and b) don't need filler that makes them have to work harder to see who you are.
If you want a one-page resume,  you need to be ruthless and strategic. Go straight to the job description and pluck out the key experience and requirements the company is looking for and list those things first. Anything extra doesn't need to make the cut.
For example, if you have 10+ years marketing experience and diploma in marketing, then you don't need to list your high school awards on your resume. On the other hand, if you're a fresh grad without much experience, it's great to use those things.

2 – New Job, New Resume
Sorry, but you can't just create one generic resume and use it for every job you apply for. You can have a killer template that you use as a foundation, but you MUST tailor your resume to the job you're applying for.
Do this by taking a deep dive into the job ad—zero in on those juicy keywords they use and sprinkle them directly into your resume. If they are looking for someone with specific hard skills, then this is your time to call them out! Canva, Adobe, HubSpot, Hootsuite, Mail Chimp—if they want it and you've you it, put it out there.
If you're pressed for space, leave other stuff off, especially generic skills. This isn't the time to mention that you're a team player or that you're organized. While there are some soft skills you can highlight on your resume, do it sparingly and include only the ones that really align with the brand you're applying to.

3 – It's Your Time to Shine
While you want to extract and sprinkle in those bright and shiny keywords from the job description, remember that your resume is your one-page change to tell the hiring manager who YOU are. As Style Nine to Five Founder, Christie Lohr, says, "Don't waste space talking about what the company does. They already know their mission statement—give them a chance to get to know who you are and what you can contribute to their company."
This means using your resume to reflect your personal brand, plus aligning your cover letter, portfolio, LinkedIn, and social accounts to show the hiring manager everything they want to know about you in one package. It can be as simple as using the same font throughout your application package, or taking it next-level with sleek design that captures their attention.
When you let your personality and personal brand come through in a cohesive application package, it leaves them wanting more and wanting to get to  know you more.
There you have it—three steps you can take to modernize your resume, narrow it down to the essentials, and make it a valuable tool that can make all the difference in whether you're called to move to the next round.
If you need help getting your resume in shape, Style Nine to Five's Resume Refresh is your ticket to fitting it all on one page and highlighting the most important skills so your best career qualities can come through loud and clear.
By: Jeanine Gordon – Jeanine is a freelance writer and editor with a passion for creating stellar content for global brands and small businesses alike – specializing in fashion, beauty, and lifestyle.
Feature Image: Adobe Stock