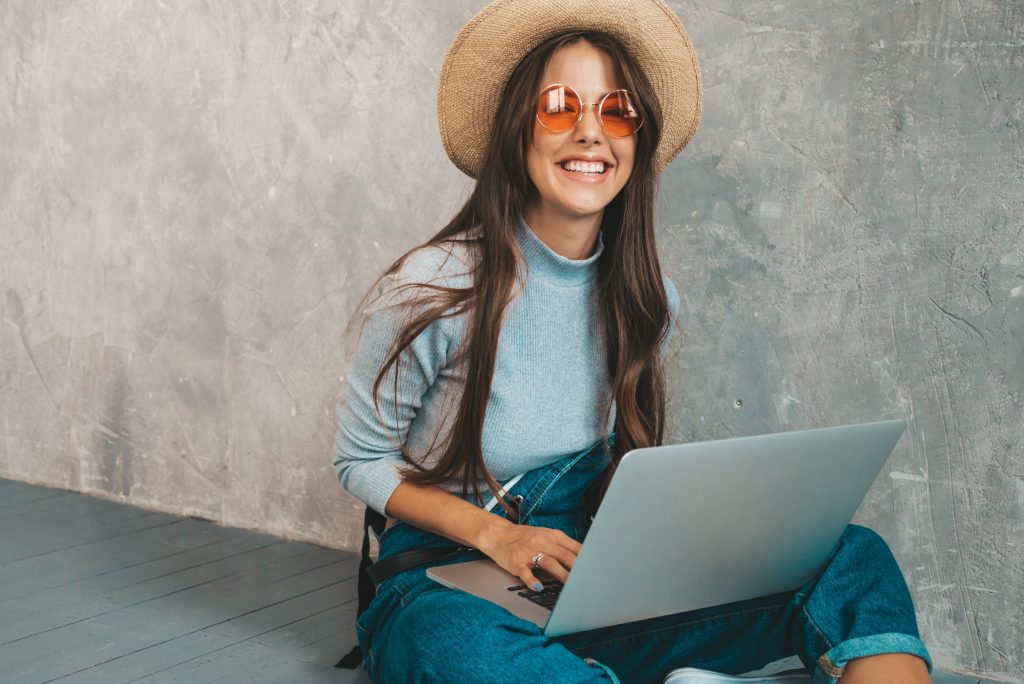 Sometimes it can feel like job searching is just a numbers game. If you put your resumé out there enough times, eventually a company is going to bite. In which case, if you just skip the laborious task of tailoring a cover letter for each application, you can cast a wider net and land a job faster, right? With the popularization of the "Easy Apply" button on job sites such as LinkedIn, this approach to job hunting can be quite alluring. Think of how many jobs you can apply to if you just go down the list and hit "Easy Apply", sending your profile off to prospective employers within a couple of clicks, what a great invention for job seekers!
Hmmm, but what are you telling your prospective employer when you send a generic application? By choosing not to accompany your application with a tailored cover letter you are telling your potential employer that you value quantity over quality. You are also telling them that, given the opportunity, you will put the bare-minimum effort into a task, that you aren't willing to put care into the things you do and that you're not particularly excited about the job you're applying for. Most importantly, you're missing out on all the things you aren't telling them, the things that a resumé doesn't lend well to.
I know, I know, job searching is time-consuming. So much so, that the hunt alone can feel like a full-time job and one you aren't even getting paid for, but the juice is worth the squeeze. Let me tell you why.
Your cover letter is your opportunity to set yourself apart from other applicants. It's where you expose your personality and include some of the soft skills you offer as an employee. While your resumé is a more technical list of skills and experience, your cover letter is about why you're a good fit for this role specifically and why the company and role itself really matter to you. It gives you the chance to make a connection with the person reading it. You can also show your enthusiasm about the job and demonstrate the time, care and effort you put into everything that you do.
So to answer the question, in 2022, the cover letter is anything but a relic of the past. To help you create a stellar letter to stand out from other applicants, here is a checklist of tips you can use that are Style Nine to Five approved.
Style Nine to Five Approved Cover Letter Tips:
• What do you save your file name as? Unless you are copy-pasting into a form, or the job posting requests a specific file name, a good rule of thumb for all documents you'll be sending is FirstNameLastName_CoverLetter.pdf. This makes it easy for the hiring manager to find you amongst the piles of applications they go through and ensures yours isn't going to get lost.
• This brings me to my next point, always convert your documents to .pdfs, it's the safest file choice.
• If you're still writing your cover letter and resumé in a word program, it's time to level up. If you don't have access to a paid-for design service like Adobe Illustrator, sign up for Canva. Canva is a powerful, user-friendly and best of all free tool to create stunning designs for your career documents. From your resumé, to your cover letter, to your portfolio. The platform comes with free templates to use, or if you're super creative, design your own. Decide on your personal brand and create aesthetic, clean, coordinated documents that will look great in your application. If you're not feeling particularly creative, check out the templates Style Nine to Five has already designed for you.
• Ideally, address your cover letter to a real human being, the one who is going to be reading it. That detail is not always readily available, so feel free to reach out to the company and ask. If you don't get a response, go with "Dear [Company Name] [Team Name] Team," i.e.. "Dear Style Nine to Five Editorial Team."
• When it comes to the content of your cover letter, give them something that they won't read in your resumé. For example, talk about measurable achievements and specific markers of success in previous roles that are related to the role you're applying for. E.g. "As the social media manager of [insert company name], I helped grow the brand's Instagram account by 200% over two years."
• Make a compelling closing. Here, you can get creative and end the letter with something that is charming, thoughtful and creates a connection with the person reading it. This is the last thing they'll read so make it something memorable that will leave them thinking "I'd love to have a conversation with this candidate". Some examples to get your creativity flowing:
• If you loved something the company has done, compliment them on it, maybe it was a recent marketing campaign, a product, or a nostalgic connection you have to the brand.
• Leave them with an idea you have for them, maybe it's a solution to something you've seen them struggle with or a clever idea for a social media campaign. They will be dying to schedule an interview with you to hear more of your great ideas.
• Keep your cover letter to one page. The hiring manager likely has hundreds of applications to sift through, so go easy on them.
Are you feeling inspired? Ready to peruse the Style Nine to Five job board for one of the amazing jobs we currently have listed? Your next employer is waiting to hear from you, so start putting together your carefully tailored and thoughtfully worded cover letter.
Suffering from writer's block? Our founder Christie Lohr can put together a bespoke cover letter for you to help land your dream job.
Sheila O'Neill is a creative, innovative and inspiring fashion writer and results-driven digital marketer.
Feature Image: Adobe Stock