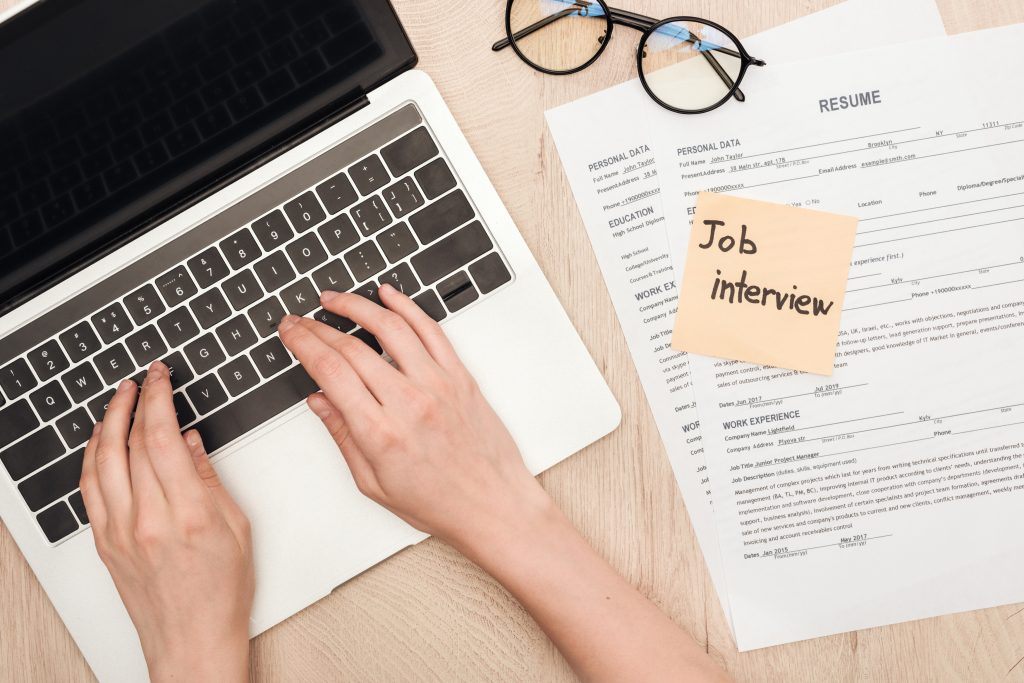 If your resume could use a makeover, Christie offers her Resume Refresh service where she takes the reins and whips your tired CV into top shape. A killer resume that looks professional, modern, and highlights the right areas will give you even more confidence when applying to your dream job. 

Design + Format
When finding a new addition to their team, potential employers often receive dozens of resumes and applications.  Like in most of life, first impressions are key to landing your dream job and it starts with making your resume stand out in the pile (in a good way).
If applying for a corporate job, keep your resume simple and professional, but modern and aesthetically pleasing. Stick with black and white, but format your text in a way that creates hierarchy. If employers are seeing dozens of resumes a day, try to use a template that is unique but formal.
When applying for a creative job (this includes the fashion industry), still keep your resume simple and professional but you can play around a bit to show your personality. One way to do this is by adding a pop of colour by using a toned down colour as your subheadings.
Cater Your Content
When applying for a particular job, go through your existing resume and cater the content mentioned to the potential employer. If applying for a corporate office job, highlight your skills that are relevant to the area you are applying for, and minimize experience in unrelated topics. This goes hand in hand with applying for more creative, fashion industry jobs. Make sure to highlight any internship or volunteer experience relevant to the industry!
Avoid Too Much Information
The unwritten rule of resumes is typically to keep them to a maximum of two pages – if you need it. One page is great because no staple are required and it's easier to keep track of, but if you need to additional space, try to minimize your experience to fit two pages. A rule of thumb when knowing what to add to your resume is to keep everything current, don't add anything more than 5 years old unless it's relevant to the position you're applying for. When applying for a job, most employers don't need to know about the fast food job you worked at 10 years ago. When adding your education, only use your highest qualification and/or anything relevant.
Proof Read, Proof Read, Proof Read!
One of the most important things to do before you send your resume off is to proof read it! Not once, not twice, but three times. A helpful tip when proof reading is to not only read what you wrote out loud to yourself, but step back and get someone else to read it to get a fresh perspective. Potential employers will see it as a red flag if there are multiple spelling and/or grammatical errors and will possibly go on to the next resume without batting an eye.
By: Nicole Tinker
Are you an employer? Post your fashion job here.
Are you a job seeker? Find fashion jobs here.
Don't forget to follow us on Instagram for the latest fashion jobs, career advice and fashion trends!
Image: Adobe Stock