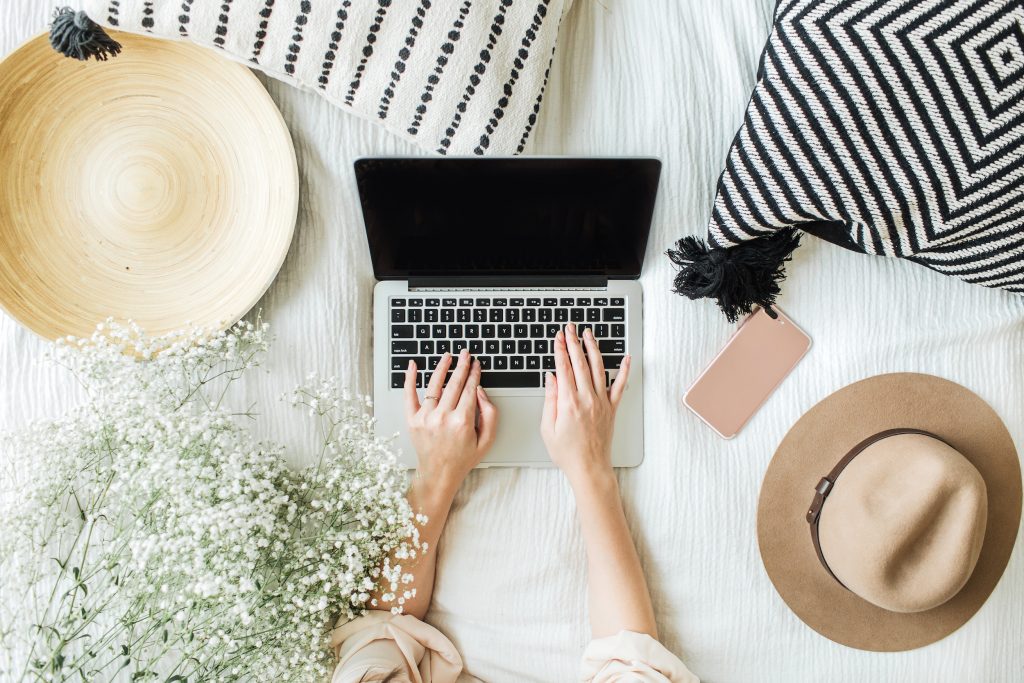 Are you ready for a Clean Slate or to Make Magic? Now you can because Style Nine to Five Founder Christie Lohr has just released new application templates to help you land your dream job! Think resume templates, but better.
There are five packages for you to choose from: Clean Slate, Sun Kissed, Make Magic, and Purely Professional, or you can order Package of Three application templates.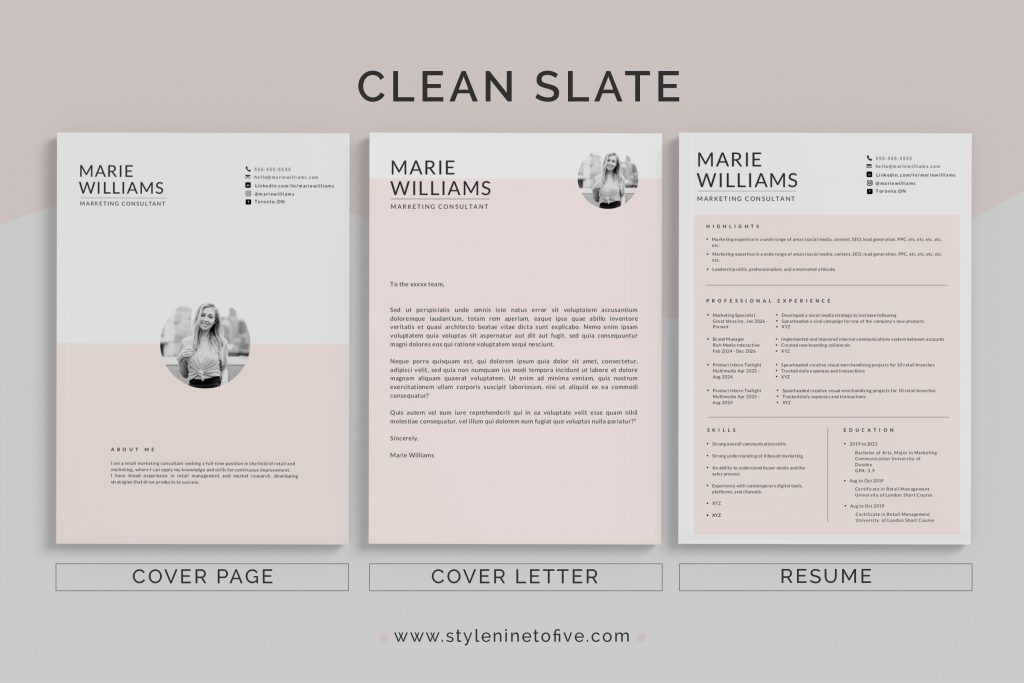 One of the many reasons Christie loves to help people achieve their professional goals is because "I've been there," she said, "I know how daunting it can feel."
"I got to where I am because I had this vision of a 'feeling' I would feel in a career I loved and kept chasing that feeling because my goals have changed. That's okay too," Christie said, "don't forget all those little jobs are all part of the dream. It's part of finding your way, getting the expertise under your belt, and becoming confident in those skills."
Now Christie is taking a step further in her Career Refresh services to help you represent your skillset, experience, and education on paper to potential employers.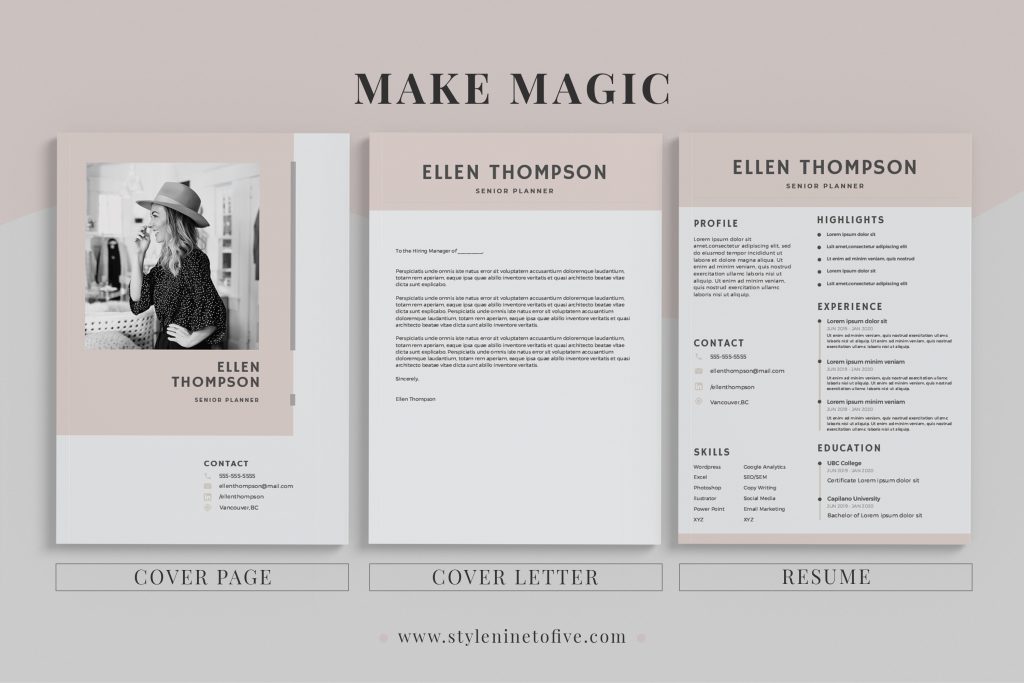 "I've done the work for you based on what I know works," Christie said, "I've spent the last two years creating resumes for clients, but over 10 reviewing resumes for the top companies in Canada. I feel extremely confident now to offer these templates to all."
Christie said what's unique about her new application templates is that they come with a matching cover letter, portfolio and/or cover page.
"You get the complete beautiful package hiring managers are going to be WOWed with," Christie said.
Christie said it's simple — all you do is purchase the package of your choice and she will send you the editable template.
With a few different packages to choose from, Christie advises to choose the one that catches your eye. For example, if you're in digital design the Sun Kissed Application Package would be for you because it includes a portfolio template.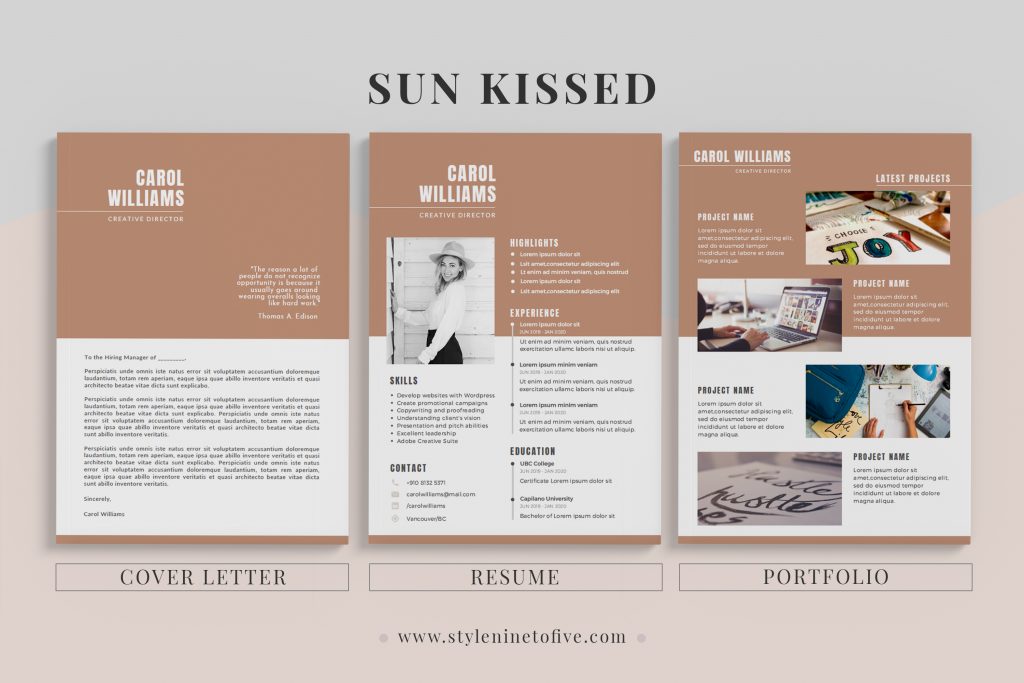 Describing her application templates as "fool proof," Christie said you will see your skillset in a new light because these templates are designed to force you to only select the "juicy good stuff," adding "enough with the fluff." 
When Christie reviews resumes, she said the applicant who stands out most is the person who pays attention to the details — from misalignment to different font sizes.
Christie said this will make a hiring manager ask, "what will your eye be like as an employee?"
"I love it when I can clearly see the important information at the top in a creative, clean layout. If I see a red squiggly line under a resume created in Word, I shutter," Christie said, and "when you open an attached resume and the format is not how it's supposed to be. This is why I prefer PDFs."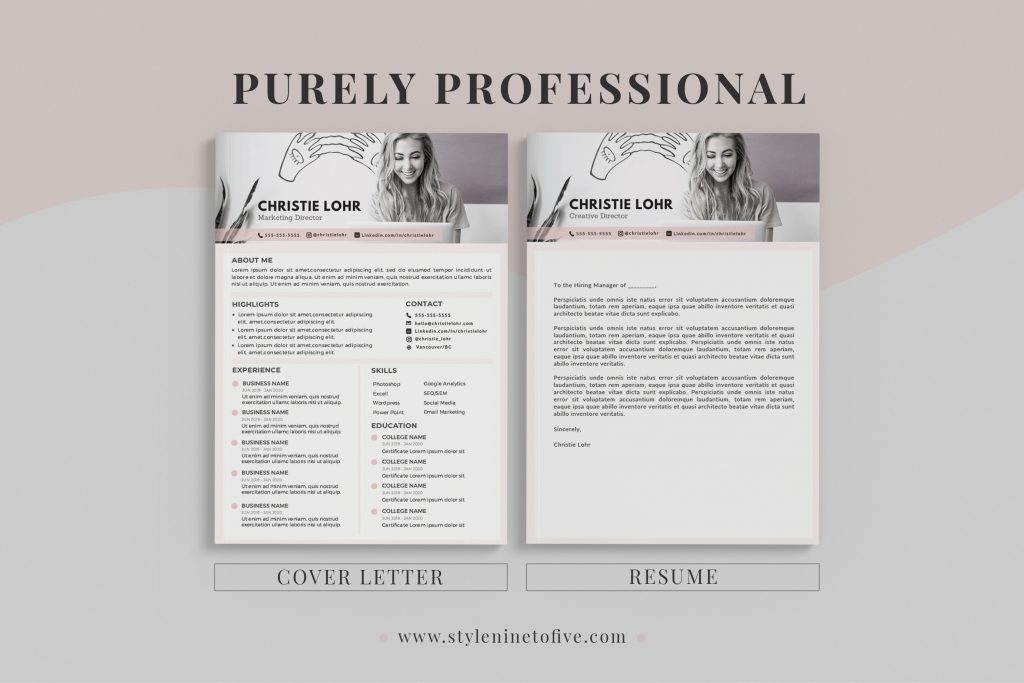 After offering Career Refresh services for two years, Christie said she's always wanted to help job seekers on a larger scale, "plus I'm booked up a lot lately and I don't want people to miss out — there's only one of me after all!" 
Don't forget to follow Christie on Instagram and Twitter for more career advice and application tips!
Inspiration image: Adobe Stock
By: Michelle Morton – Michelle is a Canadian multimedia journalist with a passion for telling stories, exploring the world, speaking for voices not heard, and of course, fashion!
Are you a job seeker? Find fashion jobs here.
Are you an employer? Post your fashion job here.
Don't forget to follow us on Instagram for the latest fashion jobs, career advice and fashion trends!