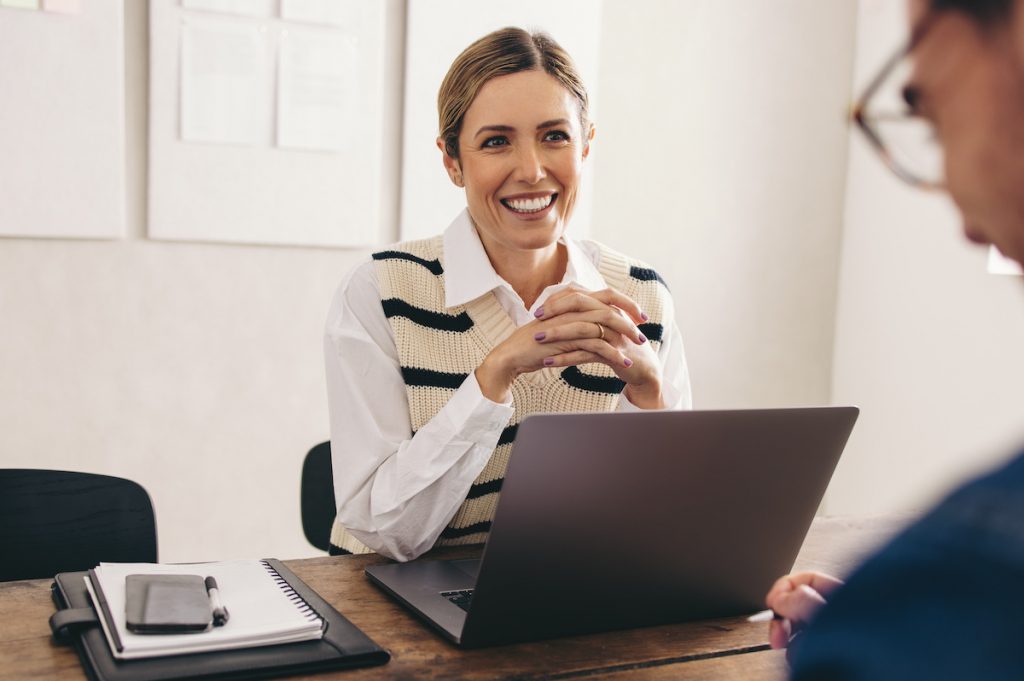 When putting together your job application it's important to keep in mind that your submission is one of many. The hiring manager may be looking through hundreds of candidates eager to land an interview. If you want to be one of a lucky few who gets a call back it's imperative that you create something that will catch their eye immediately. So what's the secret recipe? Here are five things you can do to help grab the attention of your hiring manager and secure yourself an interview.
1. Use the Brand Voice
Mimicry is the sincerest form of flattery. Pay attention to how the brand or company speaks. What words do they use to describe themselves? What is their mission statement? Their values? Sprinkle these words into your application and adopt the brand voice in your cover letter. This will emphasize your fit for the company and help create a correlation between your application and the candidate they are looking for.
2. Show Don't Tell
Hiring managers are not likely to read through your entire application, at least not on the first round of application reviews. So rather than relying on "telling" them your qualifications, show them. How do you do that? There can be many ways, but an easy way is including concise and easily digestible achievements that are measurable, these are your metrics.
For example if you work in sales, include sales numbers; social media, include growth and engagement numbers; marketers include conversions from e-marketing. This can be in a section of your resume listed under "Achievements."
Another way to "show" could be if you work in a role such as graphic design or copywriting, use your creative skills to elevate your resume. Use the company branding to match your resume, or use your unique voice and writing skills to show them how great of a writer you are. Don't be afraid to get creative! It can also be a great jumping off point in your interview to break the ice.
3. Demonstrate the Required Experience
Some of the best career advice I've ever heard from a hiring manager was: your application is your opportunity to prove that you are qualified for the role, your interview is your opportunity to prove that you are a culture fit for the company. This isn't to say that you need to have every single skill, experience and qualification listed in the job posting. You can also play up your transferable skills and hiring managers are human, too—they understand that everyone has room to grow and prove themselves. That being said, if a role is completely out of your depth, or you are lacking most of the experience, your time and energy would be better spent working on an application for which you are actually qualified.
Speaking from experience as someone who has been tasked with reviewing applications it is immediately obvious when an applicant hasn't reviewed the job posting, or has used a blanket "Easy Apply" button on LinkedIn. This is not a quick and easy way to a new position. Instead, take time and care in your job search to find roles that you are not only excited about, but roles that you can excel in, with room to grow.
4. Pay Attention to Detail
Something that can immediately jump off the page of an application is how much thought and care has gone into an application. While one, or two spelling, or grammar mistakes can be overlooked, a cover letter and resume that is replete with misspelled words, poorly constructed sentences, or missed punctuation shows the reader you really don't care and this is not an exciting opportunity for you. Even worse can be misspelling the addressee, or using a template for your cover letter and forgetting to update the company name (hard no)!
Take advantage of digital tools that can pick up on spelling and grammar mistakes that you might have a hard time catching (job applications can be exhausting, we get it). And if you can, have a real human being look it over to see how it reads before you hit send.
5. Express your Passion
With the amount of competition in the job market these days (especially in the fashion industry) it is simply not enough to have the qualifications, education and experience. Companies are looking for passionate individuals who are eager to join their teams. Your passion will be the secret ingredient that proves you're excited about the organization and want to invest yourself in them as much as they will invest in you. Hiring can be a costly and timely process and it's in a company's best interest to select a candidate who will stick around long term. Show your passion through how you speak about the company, your goals and what you can bring to the role through your cover letter and explain why you are excited about this organization in particular.
Whether you're currently in the midst of a job search, or thinking of making a change in the future, bookmark this list for a quick review of your future applications and don't forget to review before you hit send. Good luck!
Have you crafted your application and are looking for another pair of eyes to review before you apply? Get a Quick Application Review from a professional first. Style Nine to Five founder Christie Lohr will not only catch any hidden spelling and grammar mistakes, but she will tweak your application to give you the competitive edge you need to land your resume at the top of the pile!
Sheila O'Neill is a creative, innovative and inspiring storyteller with a background in fashion.
Feature Image: Adobe Stock