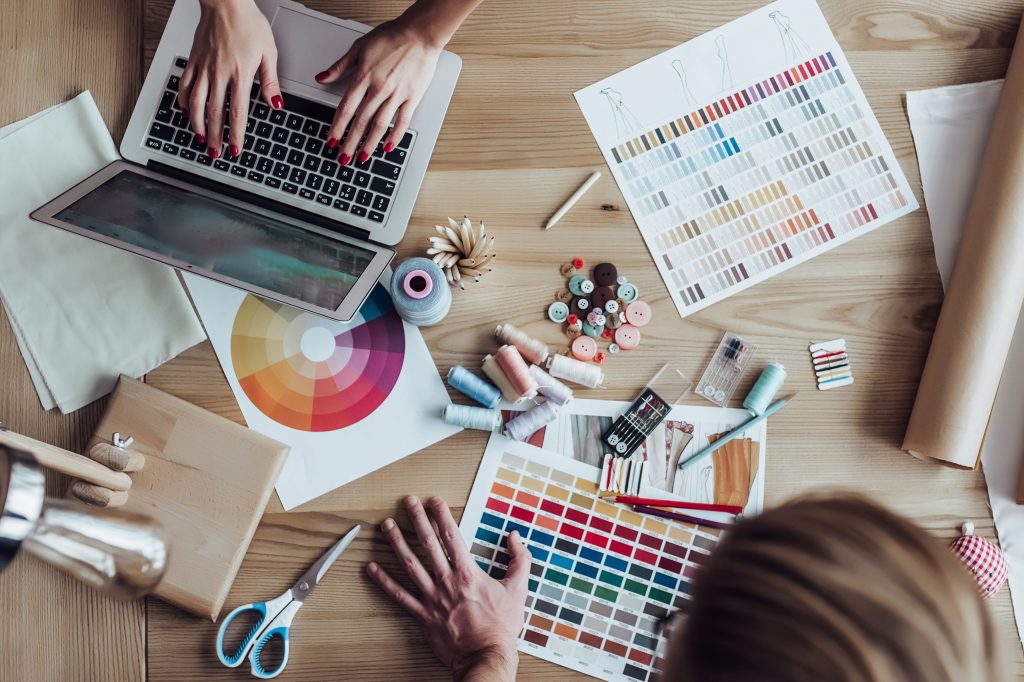 Hiring managers may receive hundreds of applications for an open role. It has also been rumoured that they may only spend as little as seven seconds looking at a resume. To ensure your application is at the top of any call-back pile, you're going to want to make sure you trim any of the unnecessary filler so that every line reads like the ideal candidate. Let's discuss what to delete and what you can add in to put together the perfect resume.
Add It: Experience Related to Your Role
Today's resumes should be kept to one page long, which can become increasingly difficult as we gain more experience. Instead of keeping every single role you've ever had on your resume, just include the relevant positions you've held that include skills related to the job you're applying for. If it doesn't pertain to the role you're applying for, take it off. If you're applying for a role as a fashion writer your hiring manager doesn't need to know about the summer gig you had as a lifeguard during college. Instead, use that space to talk about writing, or fashion experience you have including freelance, internships and volunteer experience.
Take it Off: Redundancy
Don't waste space listing the same set of skills over and over again. If there is a certain experience, or skill you used in multiple roles, just add it once. This makes room for fresh, thoughtful additions to your resume.
Add It: Measurable Achievements
A list of achievements in your previous roles can complement and elevate your experience. Include markers that are reflective of the skills required for the role you are applying for. Before you leave any position take note of the measurable successes you had and keep them handy to include on your resume. This can include KPIs, increases in social media following or customer engagement, turnouts to events you have planned, or any other marker of success that is measurable. For example, if you're applying for an e-commerce role include some stats about increases in sales during your tenure or decreases in abandoned carts.
Take it Off: An Objective
Your objective should be clear to the hiring manager throughout your cover letter and application. Clearly, your objective is to obtain the job you are applying for, so there's no need to spoon-feed that information to your hiring manager. Use that space for something more useful, like a profile, career highlights, or about me section. Here, you can offer some information about your interests and experience that aligns with the role you're applying for.
Add It: Your Personality!
Your resume is all about standing out. Many employers are looking for a good cultural fit, so include aspects of your personality that show how you might fit in at your prospective organization. How you might do this is up to you, but think about the following:
• Volunteer experience that shows your giving nature
• A beautifully designed resume in the company's brand colours (shows your attention to detail)
• A fun fact about yourself, or a P.S. at the bottom of your cover letter (I like to include something that creates connection between myself and the hiring manager. For example, "P.S. I landed my first fashion job through Style Nine to Five and I'd love to help others land their dream job in fashion as a contributing writer!")
• A curated headline instead of "Social Media Manager" try "Innovative and Inspiring Social Media Maverick"
Take it Off: "References available upon request"
At one time, this sentence fell at the bottom of every resume. Your employer knows that they can ask for your references, so this line is just unnecessary filler. It's worth noting, though it may be customary in some industries (namely academia) to include references on your resume. I would recommend steering away from this, unless you know it is expected in your industry. It is considered courteous to notify your references if they are going to be contacted ahead of time, so putting their contact info on every resume you send out is not recommended.
Add It: Keywords
Be mindful of the keywords used in the job description and sprinkle those throughout your resume. Be mindful of how you can reword your resume to take on the language the organization uses to describe itself and the role. This practice helps to draw parallels between your experience and the job description.
Should You Include Your Photo?
This one is not as simple as a definitive yes, or no. Though it was once considered a faux pas to include your photograph on your resume, with the rise of the aesthetic resume it is becoming more and more common to include. For this one, we would recommend playing it by ear. You are going to know your industry best and hopefully have a feel for the organization you are working for. If you're applying for a social media role at a young and modern fashion brand, including your photo on a creatively designed resume could show off your skills behind and in front of the camera. Alternatively, if you're applying for a role with a more conservative organization a photo on your resume could work against you. So do your research ahead of time and feel out the right choice.
Now that you've gone through the list, how is your resume looking now? Is it down to one concise page? Have you streamlined your skills and experience so they not only align with the desired position? Did you remove the repeat experiences? Just add a dash of your personality and you're good to go!
If you would really like to elevate your resume, book a Resume Refresh session with Style Nine to Five Founder, Christie Lohr, who can help present you as a top candidate.
Sheila O'Neill is a creative, innovative and inspiring storyteller with a background in fashion.