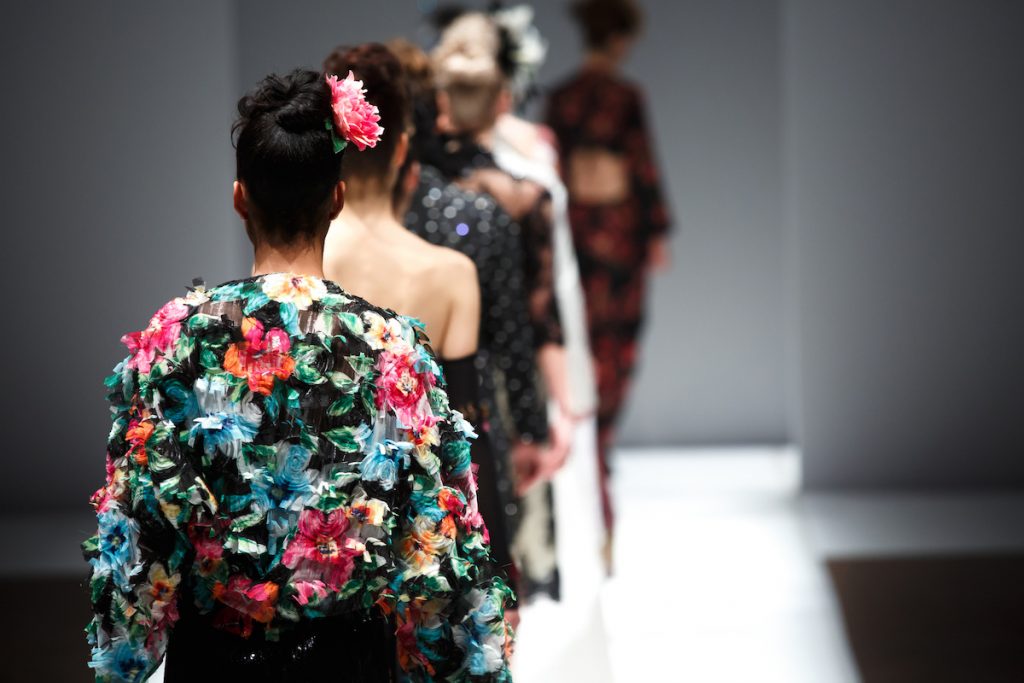 The Devil Wears Prada put it best, "A million girls would kill for that job." The fashion industry is one of the most difficult industries to break into, because to paraphrase Meryl Streep's character from the iconic fashion film, "Don't be ridiculous, everybody wants to be us." Fashion is glamorous, creative, exciting and seemingly everyone wants to be part of it. So if you're trying to break in, you're not alone. Here's what you can do to stand out and set yourself up for success.
Make Connections
Like so many industries, unfortunately it can come down to who you know, not what you know. If you are in direct competition with another candidate and are otherwise equally qualified, but they have an "in", it's quite likely going to go to the candidate with connections.
If you've been on TikTok recently you may be familiarized with the term "Nepo Baby." For the uninitiated, there has been a recent conversation about the children of celebrities and how their success is the result of their famous genes.
Your mom doesn't have to be Anna Wintour though to have a connection that can help you get your fashionable foot in the door. Reach out to industry leaders on LinkedIn, seek out events in your city where you can network with fashion insiders, do some cold emailing of people you respect in the industry and ask if you can take them for a coffee to pick their brain. You might be surprised to find how many people are willing to help you out.
Stay On Top of the Industry & Trends
If making it in the fashion industry is a priority for you, you're going to need to know what's going on. Stay on top of the fashion shows, influencers, up and coming trends, content such as blogs and magazines. You will also want to know what's going on from a political and social point of view in the industry. Fashion Twitter and fashion TikTok are great resources to find out what topics are currently being discussed in the industry.
Highlight Your Transferable Skills
Just because you don't have experience directly in the fashion industry, doesn't mean you don't have experience that applies. Consider the skills you do have and how those can transfer into fashion.
Soft skills are a great place to start. Consider problem solving, time management, being able to work on a team, or individually.
The more specific skill set will depend on where you want to land in fashion. If you're looking for work in PR, customer service is a great place to start – your people skills and ability to work under pressure and tight deadlines are a great asset.
Begin this journey by searching for the job you're interested in and honing in on the skill set required. From that, tease out your past experience and how the two align.

Start From the Bottom
Though you might have your sights set on a specific role in fashion, you are probably going to have to pay your dues. Whether you're starting off fresh in your career, or are making a career change as later in life. You might have to accept an entry-level position. This can be a challenge, these aren't always glamorous roles, but they can be the stepping stones to your dream job in fashion.
If this is your first job out of school you have a lot to learn, so enter with an open mind and soak up as much as you can from those above you.
If you are making a career change, you may have a difficult choice to choose between your current success (both financially and career level) and whether giving that up is worth your dream of working in fashion. If you want to make a career switch, it may very well come with a step back and having to work your way back up to where you were in your last position. That decision is up to you!
Upgrade Your Skill Set
If fashion is your dream, but you lack experience, look into courses you can take to upgrade your skills. We have so many options these days – from local college courses, to night classes, to online courses and tutorials like MasterClass. If you can find a course that offers an internship in fashion even better, here you gain hands-on experience and make connections in the wonderful world of fashion. Education is never a waste, so go ahead and learn something new!
While entering a new field without experience can seem daunting, it is such an exciting place to be. Your options are endless and there is a whole world waiting for you to take the first leap. Plus, you now have plenty of actionable tips to take to guide you on your journey. Maybe this week you start with a few LinkedIn connections and send them an invitation for a coffee chat, or even a quick zoom call the following week. Maybe from there you check out the networking events in your city and make some like-minded friends who can help with your next step. The fashion world is a dynamic place, you're going to love it, trust me!
If you're starting with a few LinkedIn connections, book a LinkedIn Profile Refresh with Style Nine to Five founder Christie Lohr, to make sure you put your best foot forward for those connections.
Sheila O'Neill is a creative, innovative and inspiring storyteller with a background in fashion.
Feature Image: Adobe Stock