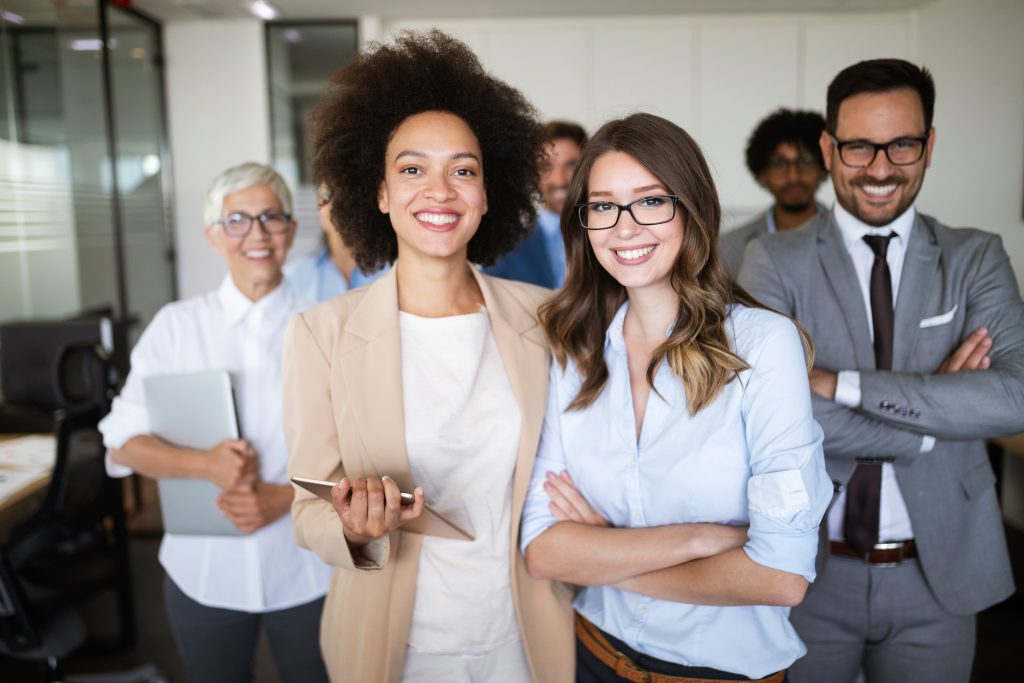 They say that getting a job in your dream industry is all about connections… but you don't have any? It's discouraging, but it doesn't mean that you're shut out of the industry forever. While nepotism is prevalent in plenty of industries, not every single person started off with built-in connections. It's possible to work your way up in any industry you can think of – you just need to know how.
1. Attend Industry Events
If you haven't gotten any jobs in the industry yet, one of your best ways in is through attending industry events. This could be anything from showing up at professional panels and conventions to casual meetups for drinks or coffee. Look around on social media for industry events in your area and go to as many of them as you can. Ask questions, initiate conversation, and soon, you'll make connections – you may even find a job opportunity right then and there if you strike up a conversation with the right person! The more events you go to, the more you'll start to run into the same people – leave a good impression so that they'll want to keep connecting with you.
Try to exchange contact information where you can, and if you do, remember to follow up. If you really hit it off with someone, don't be shy to reach out on LinkedIn and keep up the conversation, maybe even requesting an informational interview or creating a dialogue around their time in the industry.
2. Create an Online Presence
In a world where recruiters often find employees and collaborators on social media, a good online presence is the key to networking nowadays. Even if you meet most people at jobs or industry events, the easiest way to keep them in your network is by connecting with them online.
You need to have a strong presence on any social media platform that people in your industry frequent. LinkedIn is a great one to start off with, especially because people on LinkedIn are actively looking to add to their networks, so you don't have to be afraid of seeking out connections and reaching out. Perhaps unexpectedly, Facebook is another fantastic networking platform, because niche industries often have Facebook groups where people share job postings, advice and events.
Aside from these two, try and figure out what would work best for your specific industry. Are you involved in something visual, like photography or fashion? TikTok and Instagram are your best bets. Are you more of a writer? See how you can fit your best work into Twitter's character limit.
Whatever platform you end up on, follow people, re-post their content, like and comment, and you'll receive the same in return. Don't be nervous to start from zero followers and work your way up. You'll require more than just a couple likes and comments, though – reach out, introduce yourself, and make some friends! Don't shy away from expressing interest in their industry, either – you can say you work in the same area and you'd love to connect with others who understand your job. It's all about engagement.
3. Demonstrate Your Value
You should be slowly building a network of your own from the two steps above, but how do you ensure that you keep these people in your network? They need to see as much value in you as you see in them.
Offer up value wherever you can: connect them with other people in the industry, offer to take on work for them if necessary, link them to other industry-specific groups you found online, share advice you've heard from your other connections with them. For example, let's say you're a social media expert who wants to switch careers to the fashion industry. You have industry knowledge from your social media days that you can pass on to people who know fashion.
Also, demonstrating your value can get you jobs without you even handing off a resume – people will be able to see what you can offer right off the bat! If you're the aforementioned social media expert, the person you give advice to might recommend you to their other contacts in the fashion industry who need help with social media – from there, you can gain more fashion connections, more fashion knowledge, and gradually leverage this position to make a full pivot from social media marketing to fashion.
Creating a network of industry connections for yourself is easier than it seems, whether online or in person. Just be outgoing, open to new experiences, and put yourself out there. It may seem daunting now, but once you're at your dream job, it'll all be worth it – and you'll have made plenty of friends along the way!
Need more tips on breaking into the industry of your dreams? Book a Virtual Career Meeting with Style Nine to Five founder, Christie Lohr!
Emily Morrison is a media professional with passions for writing, film and popular culture.
Feature Image: Adobe Stock