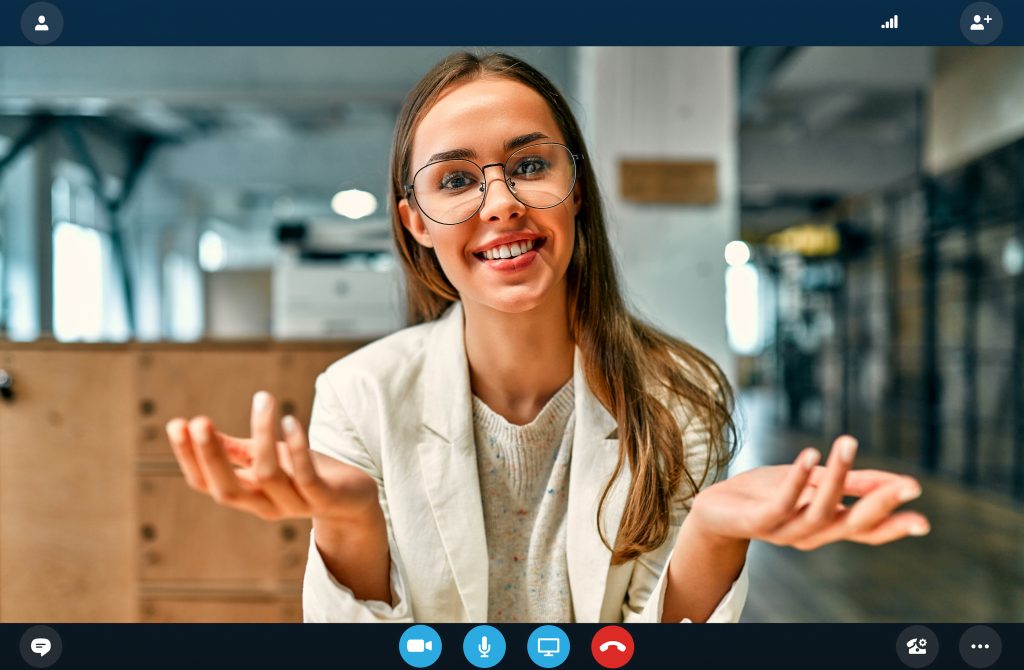 Maybe you don't know what your potential future job really entails, or you haven't quite figured out the path there – maybe you're not even sure what job would suit you to begin with! If you keep finding yourself Googling what to do with your degree and turning up empty, information straight from someone currently working in the job you're considering can be a big help.
This is where informational interviews come into play. If you don't already know, an informational interview is a method of researching a career that you're interested in, with information coming straight from the source – someone who is currently working in said career. They may sound daunting, but generally, informational interviews are short and informal – think of them like grabbing coffee (or, currently, having a quick Zoom call) with a friend and discussing work. Overall, they're a fantastic way to learn what responsibilities and roadblocks await you on your career path.
Why conduct an informational interview?
Informational interviews offer firsthand information that you can't just get from Google. Since you're the one asking the questions, you can ensure that the responses are tailored to exactly what you need to know, including information that may not be available online or through schooling. The knowledge you'll obtain will also be relevant to working in the field at the moment in which you're conducting the interview, as sometimes information from other sources can be outdated.
On top of asking about what the actual job entails, you can ask for insider information on how to ensure the path to your dream job isn't a bumpy one – after all, the person you're interviewing has been through it all already. They know what to do, but also what not to do.
With the answers you get, you'll have a better idea of what your future will look like in the career path you're considering – or, maybe, you'll decide the reality of it isn't what you wanted at all. Either way, the interview will only benefit you.
If you do intend to move forward in the career path of the person you interviewed, however, you've also initiated a professional relationship that could help you down your dream path in the future. The last time I performed an informational interview, I was not only promised the assistance of the person I interviewed, but the offer to get me in touch with his contacts who worked in jobs adjacent to his own that I may want to explore.

How do I ask for one?
Reaching out for an informational interview may seem like an awkward ask, but plenty of people are willing to offer insight into their career path, especially if they have a job that they love.
Try to look for people who are in an ideal career of yours, or at least one you're highly considering (maybe don't focus on ones so high up or busy that they won't have the time for you, though reaching out to a few doesn't hurt!). You can do this on LinkedIn by exploring different companies you'd like to work for or searching for positions you're aspiring to. You can also use your own social media to ask if anyone in your desired career path would be willing to speak to you – try reaching out in Facebook groups revolving around your desired industry, for example.
When you craft your initial message asking for the interview, make sure that the person you're messaging knows it'll be quick and informal. Tell them you really admire the work they do and why, and let them know that you're only hoping to gain some perspective on their industry and career path to know which moves to make in your own journey. Also, state that you're not actually looking for employment – just information. Make sure they know you're interested in them, not just the company they work for.
I've got the interview – what questions should I ask?
It's good to have questions prepared, but first off, remember not to bombard the person with questions one after the other. Informational interviews should be informal, so let the conversation flow naturally – you may learn even more than you intended if you just let the person share every detail they want to and pick out points to go off of.
That being said, here are some example questions to get you thinking:
• What are your main responsibilities?
• What does the average workday look like for you?
• What was the path to getting into your current position?
• If you started your career journey again from the beginning, what would you change?
• Does this job have an adequate work-life balance?
Remember to tailor your questions to the exact job and industry, too. Try to think of questions that you can't easily find the answer to online, but asking the obvious questions can be beneficial, too, since you may get an answer you hadn't considered before.
So, now you're all set to conduct an interview of your own. Whether you discover the job of your dreams or realize that your ideal career wasn't all it seemed, you can learn an awful lot from an informational interview. You can even learn about yourself – what you want or don't want out of a job, what skills you already possess that will benefit you in the future. Informational interviews are a great tool to have in your arsenal when hunting for the perfect job.
Still unsure about your career path? Book a Virtual Career Meeting with Style Nine to Five founder, Christie Lohr!
Emily Morrison is a freelance writer and media professional with passions for film and storytelling.