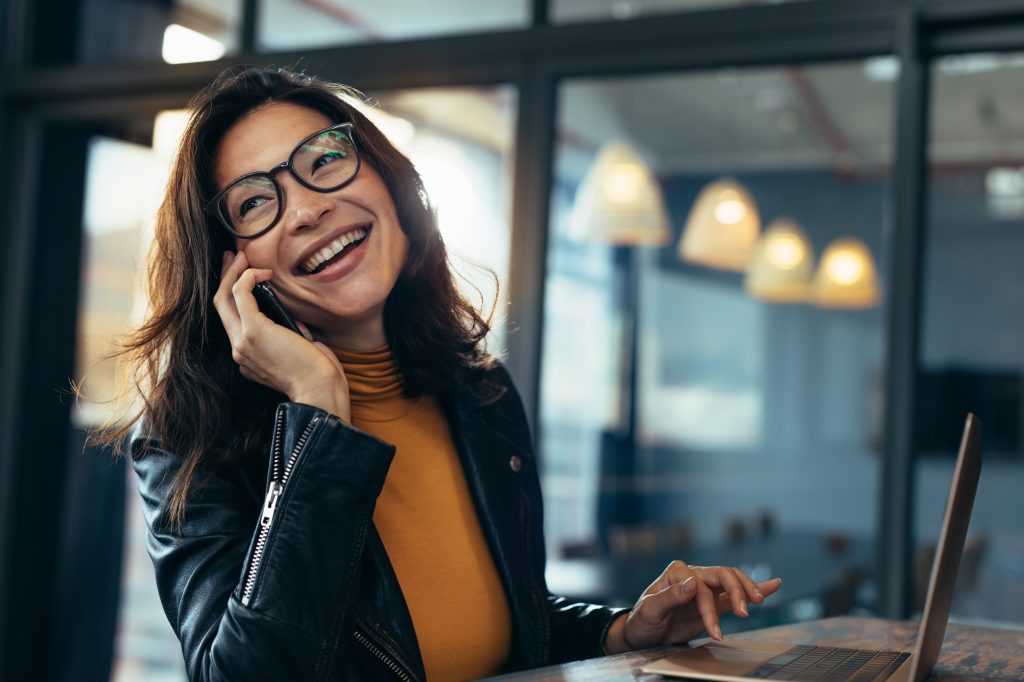 Cold calling or emailing someone you would like to collaborate or connect with can be scary for anyone, but it doesn't have to be! Online networking is such an important skill to have, especially today with most networking opportunities happening solely online, it's important to make the most out of your online presence and stand out. These are some simple online networking strategies that will help you level up your professional game.
"Liking" Is Not Enough
Liking someone's content simply isn't enough to get noticed. It's important for you to go out of your comfort zone and actually message the person you are looking to connect with. For example, you may be looking for a mentor and have connected with them on LinkedIn and now they have announced a new and exciting project. Send them a direct message immediately introducing yourself your current role and explain to them what struck you about their latest project. Be bold and ask if they are interested in having a chat virtually to discuss this project further.
It is critical for you to connect your own line of work with their post. Maybe you're a freelance writer looking to connect with an experienced journalist who just completed an interesting investigative piece. Take the leap and send them a personal message stating what struck you about their work and that this is something you're interested in. Once you have gone back and forth about their project mention that this something you are interested and perhaps for some ways to jump start your own career.
The same notion applied for Instagram as well! Following an influencer and liking their content just doesn't cut it. Pick a specific post or initiative they are working on and explain why it resonates with you. It is also important not to just comment on the aesthetic of their feed because that's fairly generic, especially to an influencer because that is their job!
Join Online Networking Groups on Social Media
There are so many amazing online groups and discussion boards on social media, especially on Facebook! There are exclusive closed groups targeting creative freelancers from those looking to work in the beauty industry as a makeup artist to gain contracts as a graphic designer.
To narrow your search pool, look for groups that are specific to your location (i.e. Women Who Freelance Vancouver) this way you are collaborating with creatives in your area. It is critical that you introduce yourself and link your work in your post. Your line of work should be in the first line of the post followed by a number of years of experience. The next line should include your purpose. Why did you join the group? To gain more contracts, network with other professionals? both?
These niche groups are an excellent source for job postings, especially if you are a freelancer. Small boutique firms are always looking for freelancers which gives you the opportunity to expand and enhance your resume. These groups are also a great way to ask questions about your field and get lots of insight form other professionals. For instance, as a photographer you may be looking to upgrade your camera but are unsure what kind to get. Post a question in the group! You will receive tons of insight from other photographers with pros and cons and past experience.
Take Advantage of Your Social Platforms
Instagram is not just for showing your followers your morning coffee, it's also for expanding your network. Document what you are doing professionally! Are you a stylist who worked on an exciting shoot? Share this in your story and create a professional highlight reel. Consider posting the behind-the-scenes of a shoot to update your story as well describing your role, your responsibilities, as well how you prepared. It is also incredibly important to link your latest work in your bio, be a little shameless and share what you are doing professionally, as you never know who may see it.
It is also key to be strategic about who you follow professionally. If you are able to stay up to date on their work , it makes an easy segue if you are looking to connect or collaborate. Instagram gives you direct access to other professionals and influencers. Collaborating or connecting with someone is just one DM away. Look at their feed and see the progression of their work, then send them a message about it and express how you would love to have a conversation about their career.
We are living in a tech-centered society so it is more important than ever to efficiently navigate social media and use it for its full potential. Although it may seem daunting to send someone a direct message, think about the outcome it could have on your career. It is also important to note that if you do take a leap of faith and message someone collaborates and you do not receive a response, not to get discouraged as this is not a reflection of your worth. Professionals are simply busy sometimes and you may just not be at the top of their list of priorities. Whenever cold contacting someone it's important to have confidence and know that your time is worth investing in!
Is your LinkedIn profile in need of some TLC but you're not sure where to start? Try Style Nine to Five's LinkedIn Profile Refresh offering. Style Nine to Five Founder, Christie Lohr, will upgrade your profile with an appropriate job title, recommend what to highlight as well as an eye-catching background to make your profile stand out to the right recruiters.
Demetra Maragos – Demetra is a Master of Arts candidate at New York University, who loves thinking outside of conventional lines to combine her passions of everything culture, fashion and lifestyle.
Feature Image: Adobe Stock