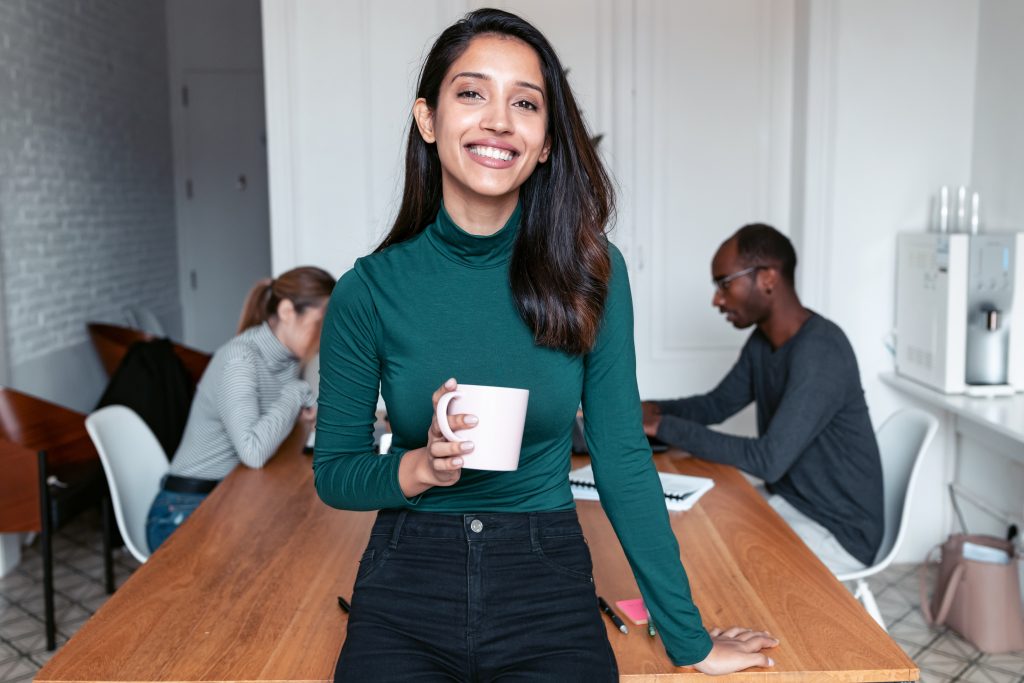 It's 2020 and jobs in social media are becoming more common by the day and are huge assets to brands who use social media for engaging with their audience.
You may be a social media enthusiast and are considering pursuing work in the industry – but what does that really mean?  It can mean a few things, and while an understanding of platforms and a general enjoyment for being on them will be assets, there's a lot more to working behind your favourite accounts. For example, a social media manager for a startup might be doing all of the heavy lifting, whereas many big brands have whole social teams.
First, we'll go through a few specific tasks that can come with working in social media, followed by  some common job titles you'll find during your job search.
Content Creation
The incredible content you consume is created by someone and that someone could be you. It could include one or a combination of these things: taking & editing photos, creating graphics, and writing captions. Some companies may have a dedicated photographer that they use images from or a paid graphic designer their graphics/Instagram stories.
For example, when I was the social media coordinator at Mohawk College, I didn't need to create graphics for the social account as there were dedicated graphic designers. I was however, responsible for making the request, outlining specific colours, the information that needed to be included, and providing a general concept. I also created the captions for images we used (both photos and graphics) – keeping them engaging for students, relatable, as well as consistent with the college's voice. On occasion, I, alongside a colleague, also took photos for our social feeds when there weren't any relevant photos on hand.
Scheduling & Planning the Content Calendar
Every brand produces content on different timelines, but it still needs to be planned out. This part of the job includes scheduling which content will go out and when and could involve using a third-party platform such as Hootsuite. Holidays, special days like "National Ice Cream Day", general trends, and launch days will be particularly important here as you come up with a strategy.
Influencer Outreach
You may be responsible for finding, engaging with, and reaching out to influencers to work with, or gift product to. You will need to truly understand the demographic of the company and its target market, while also having a good understanding of what makes a good influencer. The follower count of an influencer doesn't tell a full story or determine whether they will be a good fit. Other things that may signal a good fit are: Does the influencer's values fall in line with the brand's values? Does the influencer typically share these kinds of products? Do they have an engaged audience? Are they geographically a good fit?  What types of people follow them and is that the brand's demographic? These indicators will help you gauge the level of success you will have, and remember – finding the right people is a skill developed over time.
Community Engagement
A great social media presence typically involves more than just posting content and leaving the platform until tomorrow. Another aspect is cultivating a community with the brand's audience by engaging in the comments, direct messages, and liking/commenting on tagged posts. These interactions should sound personable (in the brand's voice) without sounding robotic.
Manage Paid Advertisements
Social media is comprised of both organic and paid content (ads and promoted posts.) You may be responsible for managing the ad accounts, creating the ads within Facebook and Instagram, developing strategies, and analyzing the results.
With those in mind, here is a general overview of a few different titles you may see during your job search.
Social Media Coordinator
When you look for social media roles, you will see this title or very similar ones come up, and it can be a very general title. It typically incorporates a lot of the tasks mentioned above – and often varies from company to company. This title is typically more entry-level and can eventually lead to a social media/content manager type of role.
Example: Social Media Coordinator position at Knix
Overview: "The Social Media Coordinator will play a key role in supporting the brand and social media activity for Knix. This role reports and works with the Social Media Manager."
Tasks Include: Daily community monitoring and engagement, social media listening, and day-to-day social media marketing activities.
• Social Media Manager
A social media manager takes the social media coordinator role to the next level while still being a generalized role. it's typically more advanced and requires a deeper understanding of the platforms, as well as best practices and strategies.
Example: Social Media Manager position at Guelph University
Overview: "The Manager, Social Media will work as part of a cross-functional team who, with other Communications and Public Affairs staff members, will help advance the University's overall marketing, communications, media, and public relations agenda."
Tasks include: Crisis communication, issue management, content creation, social media strategy, content strategy, collaboration, analyzing KPI's, and paid digital advertising.
• Influencer Marketing Manager
This role, while still being a social media role, focuses more heavily on the influencer strategy side, rather than the day-to-day posting. It may involve creating influencer outreach strategies and programs, having a deep understanding of the target market of the company as well as the influencers in order to find the right match.
Example: Influencer Marketing & Partnership position at Knix
Overview: "This role will be responsible for crafting the Knix Influencer and Ambassador strategy, developing a program that creates an ecosystem of Knix influencers/ambassadors that help build brand awareness, revenue and further our brand mission."
Tasks include: Developing, implementing, and managing influencer strategies in Canada & the US, being the person of contact for large influencer campaigns, negotiating contracts, and staying up to date with influencer trends and best practices.
• Graphic Designer
This role may not comprise of only social media work, depending on the company. Either way, many graphic design roles at companies have some social media aspect where you report and create content for a variety of platforms that the brand is active on.
Example: Graphic Designer job at Smart Sweets
Overview: "You will be supporting the marketing department by delivering visual materials. You have an eye for design and love all things social media and will report to and collaborate with the lead designer on all tasks, projects, and campaigns." 
Tasks Include: Social content creation, creating weekly social media assets including content for the Instagram feed, stories, and GIFs, create feature content for product launches, retailer launches, brand campaigns, etc. 
At this point, you might be starting to think, "which job is right for me?"
A good place to start is to think about the aspects of social you truly enjoy or are interested in, as well as your specific industry knowledge. Is it making connections on the platforms, taking photos, graphic design, curating a feed, or growing a following and increasing engagement? Take 15 minutes to reflect on this and write down the specifics that come to mind. Keep this list at the forefront as you look for social media roles so you can identify any that could be a match. If a certain role focuses very heavily on one of the aspects you really enjoy and are knowledgeable in – hit that apply button!
Be sure to check out the current social media jobs listed on Style Nine to Five and keep an eye out for future listings! While some of these are internships, you never know what might happen after!
• Social Media/PR Intern at JG Inc.
• Assistant Manager & Social Media Coordinator at The Pink Door
Have more questions about what a career in social media could look like for you? Book a Virtual Career Meeting with Christie. These meetings will help you gain clarity on the types of roles to look out for and how your cover letter, resume, and LinkedIn profile can work together to achieve your career goals.
By Jenna Yeomans – Jenna is a marketing grad based in Hamilton, ON with a passion for storytelling, creativity, and supporting small businesses.