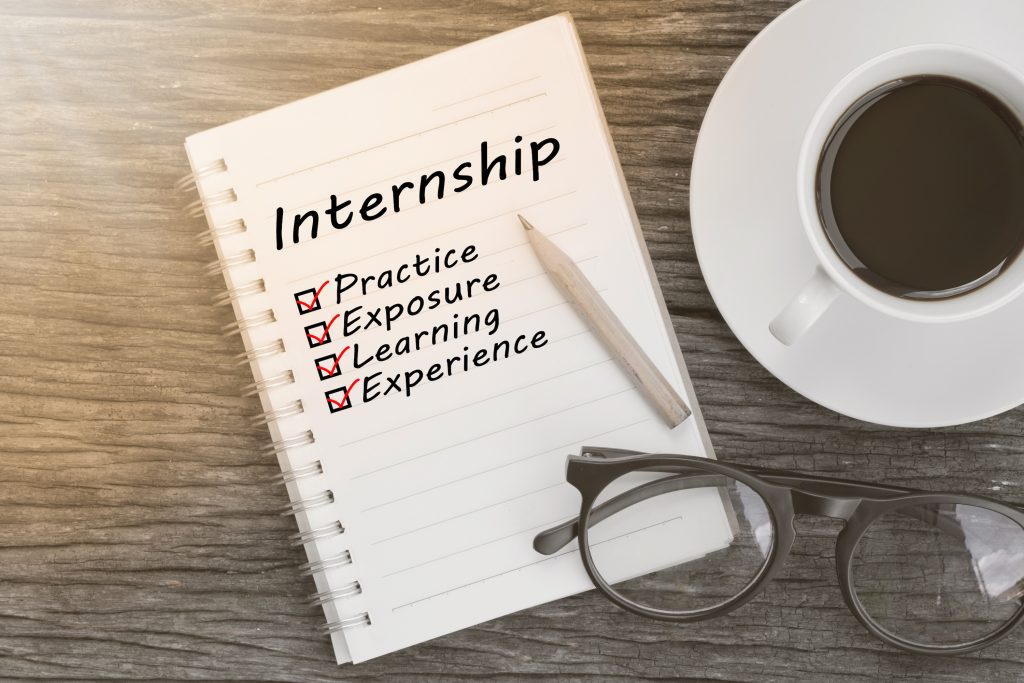 As an intern, standing out is so important because it's your time to impress and prove to your boss that you're hireable. 
To make it in fashion you have to thrive in fast-paced environments as every day is an opportunity to put your best foot forward. I've hacked the best ways to set yourself apart from the rest of the competition.
1. Be on Time…That Means Early
As an intern, showing up early is the most important thing you can do. I, Demetra, always say to be "on-time early", which means 15 minutes before your call time. My time as an intern fashion assistant forced me to always be one step ahead of my boss's requests. Coming to set early allowed me to preempt any fashion emergencies as it gave me more time to be thorough with the tasks at hand.
2. Be Proactive
It's important to be intuitive and complete tasks before you are asked; as an intern stylist on a television show I did this often. It's one of the key reasons I was offered a permanent position as I finished tasks before I was asked to do so. I also reached out to producers via email or in person to see if there was any additional work that they needed assistance with. I found this gave me some one on one time with mentors to ask industry related questions as well as foraging relationships that would help me in the future. 

3. Create a Crash Course for Future Interns
Throughout your internship keep a notebook to track your responsibilities. It's to your advantage to use a physical notebook rather than your phone as your bosses may believe you are distracted. This notebook will enable you to create a "crash course" for future interns. During my time working in a media contract position, I created a new organizational system which included personal anecdotes of things I learned while on the job, as well as jargon that would have assisted me during the outset of the position. This allowed me to have a continuous impact on the company's overall performance and lead to an offer of a permanent position.
4. Write a Handwritten Thank You Note
It's time to bring back the art of a handwritten note. During my last week as a fashion intern, I took the time to write individualized thank you cards to producers I had worked closely with. I outlined my positive experience with them and sprinkled in a few specific industry tips they taught me and how they would carry me forward in my career and concluded with my contact information. As a result, all producers I had written reached out to me with various career opportunities.
5. Keep in Contact
Just because you were not offered the job initially does not mean that there will not be opportunities in the future. As I mentioned above, fashion is fast paced and there are always opportunities on the horizon. After my time as an intern, I was offered an assistant stylist role twice in one year as I would occasionally email mentors to update them on what I was doing. From these short emails, I was offered a total of four permanent positions.
Implement these steps into your next internship opportunity and you will be sure to make a lasting impact at the company. Remember, you are there to learn and grow in the industry that you love and companies want to see you succeed. Finally, don't forget to have fun with your experience!
Inspiration image: Adobe Stock
By: Demetra Maragos