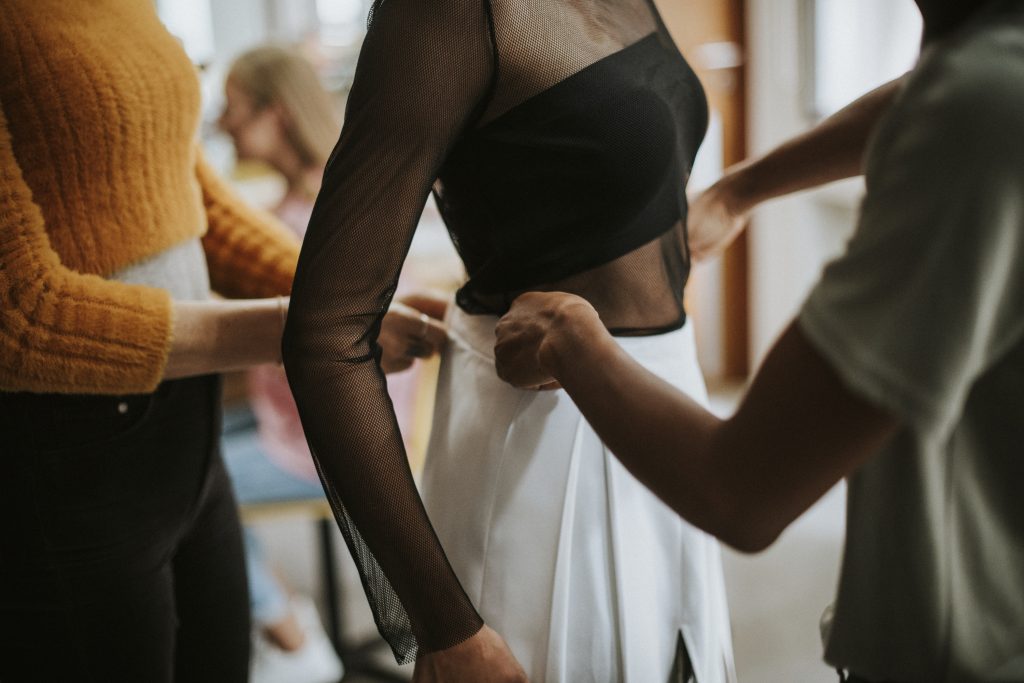 One of the most common questions that Style Nine to Five's Founder, Christie Lohr, gets asked is how to get a job as a wardrobe stylist for film and TV. After all, what could be more of a dream come true than combining your love of fashion with the glamour and excitement of film production? Like any job in fashion, there's more involved than you might think, but with the right strategy, working in this coveted role can be within your reach. 
Applying Christie's career advice, along with tips from some of the Vancouver film industry's most sought-after stylists, let's explore the key steps that are involved in working as a stylist in the wardrobe department and how you can get your foot in the door towards your dream job.
Start at the Ground Level
No matter how high up on the ladder you are at your current role, chances are, you'll have to be willing to start from the bottom when you're trying to break into a new industry. In film, this could mean starting as an intern or volunteering your time for free so you can get involved even when you don't have a ton (or any) experience under your belt. You might spend your days running errands or doing a lot of grunt work, but that's to be expected when you're working your way up. 
Costumer, Jessica Redditt, got her start doing exactly that – volunteering on a few productions as a way to meet costume designers and make contacts. It demonstrates that you really want to be there and that you're enthusiastic about showing up and pitching in.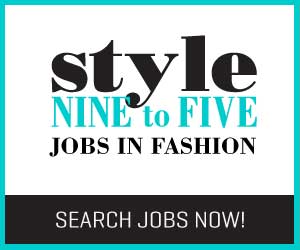 Another possibility is getting an entry-level job in film, even if it's not in the costume department. Commercial Assistant Director, Daniel Mallinson, recommends applying as a production assistant and working your way towards specific departments like wardrobe. This will give you a solid foundation of knowledge on how a set is run and understanding the big picture is important in any job. Stylist, Leila Bani, agrees. "Assisting is a great way to learn," she says, with the reminder to be patient. "Be consistent. It doesn't happen overnight." 
Networking is another important tool when you're getting started in the film industry. As with any sector, meeting people and making connections should be part of your career strategy. 
 "There are Facebook groups for costume networking that could help with a few start-up gigs if you don't have any contacts in the industry," Jessica recommends. 
Create a Portfolio
Like many other jobs in fashion, your portfolio is one of your greatest assets when it comes to landing new film styling jobs. If you don't have any film experience to include in your portfolio, it's time to make your own. "I started out doing shoots with friends until I eventually built up a strong enough portfolio that people were willing to trust and hire me," Leila says. 
Stylist, Riva Pollard, offers the same advice. "Set up a website," she says. "Get your friends involved or meet up with other creatives in your area. Do shoots and create content that you can show to people who are considering hiring you." Be prepared to work hard, and again, patience is key. Creating content that showcases your skills and talent can take a long time, but it's essential for showing off your work and setting yourself apart from others who are competing for the same jobs. 
Do Your Homework
There's more to getting started in the costume department than just walking onto a film or commercial shoot. There are unions to learn about, courses to take, and plenty of resources to read that will help point you in the right direction.
Creative BC is a provincial government-created website dedicated to providing professional support to the commercial and film industries. Their website is chock-full of information on unions, pre-requisite information, application processes, and more. It's well worth your time to pour a cup of coffee, grab a notepad, and spend some time online getting familiar with how the industry works. 
Another great resource is the Union of BC Performers website. "If you're looking for work in film and television, the best way to find out which productions are currently running is to look on the union's website and find the production company names that will be attached to all current productions," Dan says. 
Schools like Capilano University Continuing Studies offer one-day courses that are often a mandatory requirement for getting started in film, like Motion Picture Industry Orientation. Motion Picture Safety Awareness is another important pre-requisite to take. These courses are important in setting yourself up to work in the industry and giving you an invaluable education in navigating on-set basics.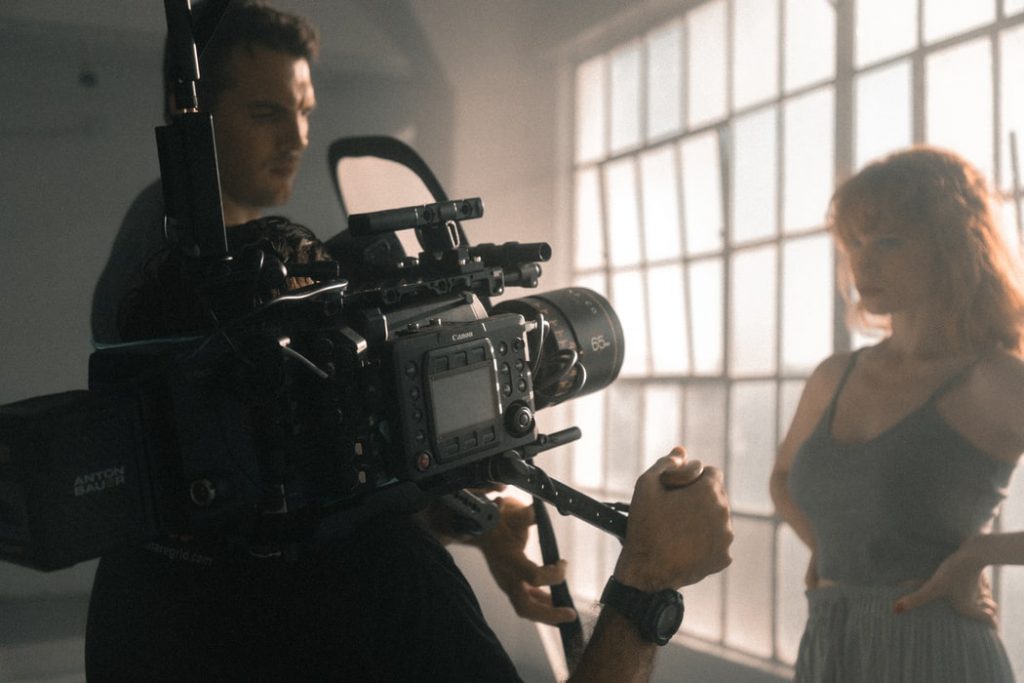 Keep Your Expectations Realistic
There are some common myths about working in the fashion industry, and the world of wardrobe styling is no exception. Leila, Riva, and Jessica were all quick to mention that this job isn't as glamorous as you might think. "We don't spend all day shopping," Riva says. Leila agrees, saying, "People don't realize how much paperwork, returns, and boring/unglamorous work is involved. "It's so far from glamorous," Jessica says. "The hours are really long – sometimes 10-12 hours on the road/in-studio – and there are lots of high-stress situations."
For Riva, the job involves determination and commitment. "There is lots of hard work required to make creating fashion narratives look effortless when, in reality, there's a huge amount of effort that goes into this job," she says.
Show What You're Made Of
In addition to plenty of hard work, you can also expect to encounter difficult people and situations that seem impossible. There are problems to solve, tight timelines, and challenges that arise without notice. While working as a film wardrobe stylist may be a tough job, it's an ideal fit for people who have a strong work ethic and a great attitude. Riva, Leila, and Jessica agree that there some key skills and qualities that will help you succeed including:
• Being resourceful and solution-focused
• Being dependable and consistent in always doing your best
• Understanding your audience
• Staying agile and flexible when problems come up or things don't go according to plan
• Being able to stay cool under pressure and handle quick turnaround times
Getting started in any new industry is both exciting and daunting. Don't let the realities of working as a stylist for film scare you away, as any job comes with challenges. As long as you're a hard worker, are humble enough to start at the bottom, and love what you do, a career in the wardrobe department could be the perfect fit for you. Follow this insider advice from Vancouver's top film, television, and commercial stylists and take the time to put the work in – even before you've landed the job – and you'll be well on your way to turning your dream into your day-to-day.
Feature Image: Adobe Stock: By Rawpixel.com
If you're in search of more professional expertise, Christie offers a Virtual Career Meeting where she can answer your important career questions and share her job-seeking wisdom. From reviewing your resume, oomphing up your LinkedIn profile, and learning tips on getting started in a new industry, this service is a must-have for giving you the confidence you need to create a solid game plan for getting into the film industry wardrobe styling world.
By: Jeanine Gordon – Jeanine is a freelance writer and editor with a passion for creating stellar content for global brands and small businesses alike – specializing in fashion, beauty, and lifestyle.