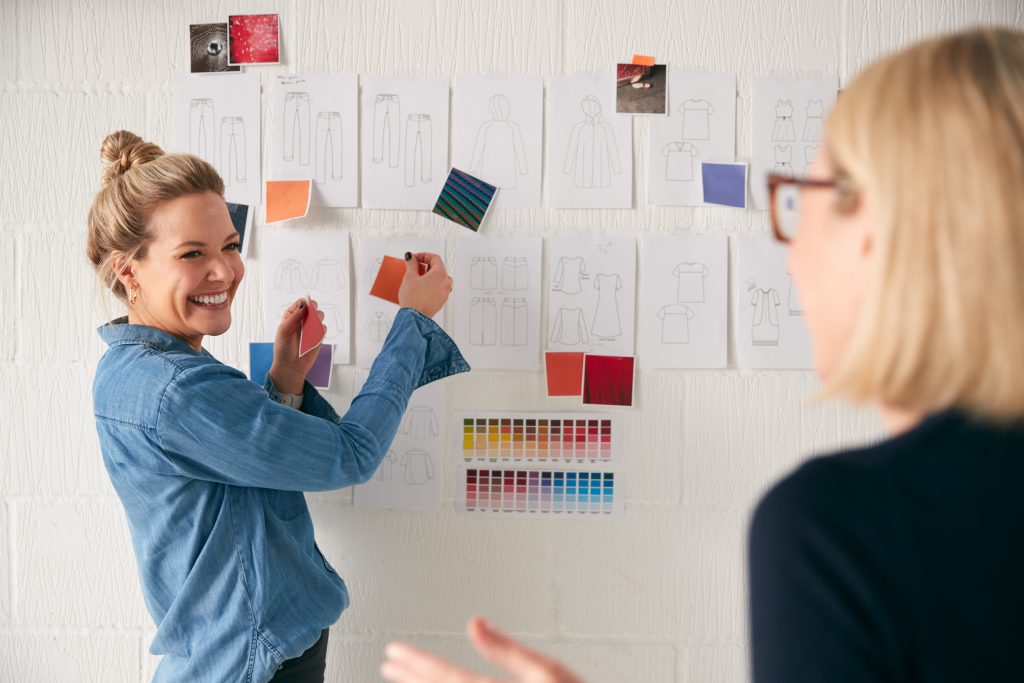 Find fashion job advice, internship opportunities, fashion job listings, style careers, retail jobs, job advice, fashion design jobs, social media and marketing internships, stylist and buying jobs and many other fashion jobs on Style Nine to Five!
Whether you want to admit it or not, summer 2017 is winding down and so is your beauty internship! Although we can't extend the days in the summer season, it's definitely possible to add months (and even years) to a placement by turning it into a "real" paying job.
It's a fact: a large number of entry-level positions in the beauty industry are landed after completing an internship with the company. Whether you need school credits or vital experience as a recent grad, we share a few tips on how you can flip your summer internship into a full-time gig. Read on below.
Be Reliable
This is a given. If you haven't been showing up 15 minutes early to your placement, start ASAP. You can also prove how reliable you are by handing in work well before the deadline and answering emails promptly. Small things make a big impact in the eyes of your potential future boss — they show you're on top of your game!
Be Enthusiastic
They say "if you love what you do you'll never work a day in your life", BNTF says if you radiate how much you love the work at your internship, you'll increase your chances of an offer. Taking on even the most boring, routine tasks with a smile says a lot about your work ethic. A positive attitude is a quality 100% of employers want to keep around.
Be Memorable
In larger companies, beauty internships will require more than one girl or guy to get the job done — some may even require a whole team! If you find yourself working with tons of other interns, make yourself memorable. Lead the pack by going above and beyond what is required. It's also key to establish a connection with the actual employees (instead of just the fellow interns).
Be Ready..
.. for disaster, which will inevitably happen at some point in your professional career. Beauty internships are notorious for being very detail oriented, after all, it's the little things that set one product apart from the other. Whether you make a typo, send an email addressed to the wrong person, misspell a product name or worse, be ready to take accountability for your mistake and bounce back from it!
Be Teachable
Upgrade your role from hardworking intern to full-time employee by demonstrating how easily you pick up new skills. Most beauty internships provide newcomers with a handbook or introduction video. For ad hoc tasks, write processes and procedures down in detail and constantly reference them. Express how valuable you find new knowledge and that you'd love to learn more!
Be a Knockout
Impressing your future employer is so important but how is it actually done? Simple – underpromise and overdeliver. When you're asked to complete a task that you (secretly) specialize in, like writing a killer blog post for example, slightly downplay your skills. Your potential boss will be impressed with your execution based on the lowered expectation you've set for yourself. Use this tactic in moderation.
Be Top of Mind
Timing is everything. You may already be doing all things listed above but there just isn't a current opening for a new team member (which sucks!) Make the most out of this bad timing by connecting with the company and its employees via LinkedIn and other social media platforms. Actively engage with posted content and continue to show interest in what they're up to.
Lastly, for the love of all things good in this world — just ask! The worst you can be told is no. Any other tips we missed on turning your summer internship into a full-time job? Leave them in the comments below.
Image courtesy of Adobe Stock.
By: TajaJarvis, Toronto, @TVJV
Are you a job seeker? Find fashion jobs here.
Are you an employer? Post your fashion job here.
Don't forget to follow us on Instagram for the latest fashion jobs, career advice and fashion trends!