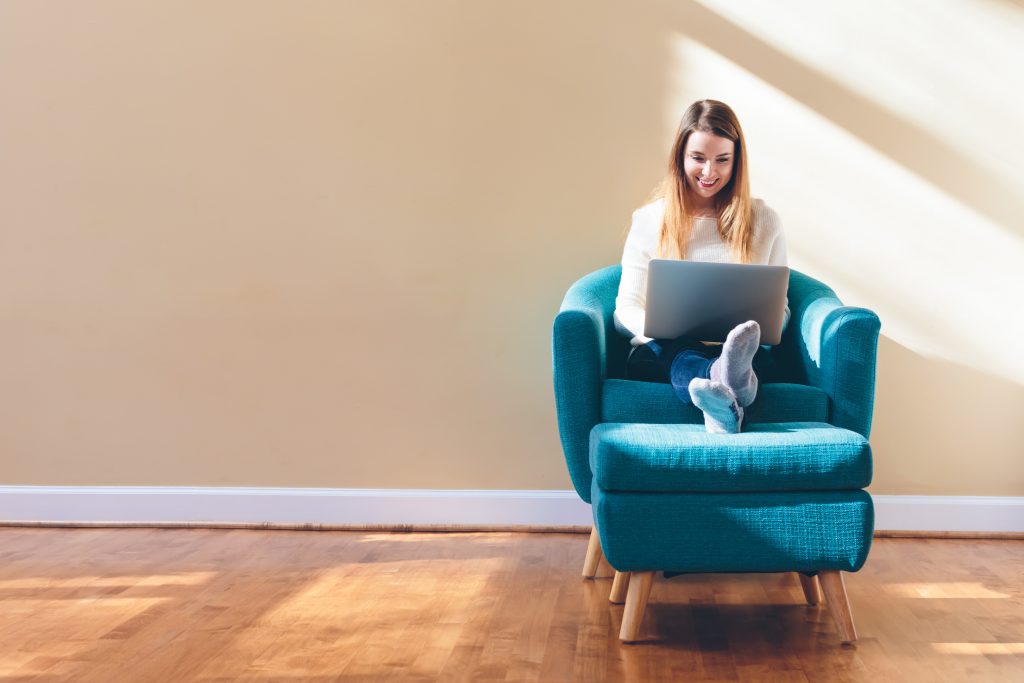 So you want to work for your dream company, but they're not hiring? Why wait for a job posting when you can reach out and introduce yourself now? Back in the day it was called cold-calling—picking up the phone and trying to get someone on the other end to listen to whatever you were pitching. Today, cold outreach has mainly moved to email or social media, but getting a reply isn't just a matter of sitting and waiting. If you want to get the response you're looking for, it's time to fine tune your communication skills by digging into how to master cold-emailing.
Why bother? You never know what will happen. Even if the company doesn't have a position for you, at least you've introduced yourself and shown your passion. You're now on their radar and they'll recognize your name when you do apply to future openings, or better yet, they'll keep your resume on file and approach you in the future. Cold-emailing or DMing might seem intimidating, but it's easier than you think if you break it down into a few simple steps.
Make it Personal
This is just like writing a cover letter – start your message by using the person's name (or getting as close to it as possible, like "Dear Hiring Manager at Style Nine to Five," if you don't know their name) and avoiding "To Whom It May Concern," at all costs! It's dated and stuffy, and you want to keep things warm and conversational.
Next, create a personal connection with them or the brand they represent. As a writer, I often do cold outreach to find sources for interviews. I also start off with a compliment about their product or services, or mention any other way I'm connected. This is also a great way to reach out to a company that you want to work for, even if they're not hiring, to start on a positive note and show them that you aren't just mass-emailing a list of businesses looking for a job.
Some examples that I would use when trying to get an interview, or that would also be great openers if you're contacting a potential employer:
"I just read the article about your brand being picked up by Nordstrom—that's so exciting, congratulations!"
"I've been shopping at your store for years—I was even at the grand opening when you first opened your doors!"
"I really admire the way your brand embraces size inclusivity in your marketing campaigns—it's refreshing to see a company keeping it real."
Spell it Out
After your friendly opening, they're likely wondering who you are and what you want. This isn't the time to be vague or beat around the bush. Cut to the chase so they can see upfront what your request is without having to read until the end. For example:
"Working for your company would be a dream job for me and I'm wondering if you have any openings. I'm a digital marketing specialist and I love your social media campaigns and the way you engage with your customers—I'd love the chance to talk to someone about any potential opportunities in your marketing department, or about any other positions you have that would be a good fit. 
Now that you've put your request out there, give them a glimpse into who you are. For example:
"A bit about me that you won't find on my attached resume: I'm a go-getter who doesn't shy away from chasing my passions, which is what lead me to move to Vancouver and get my marketing diploma. I consider myself a life-long learner, especially as I'm looking to advance in my career."
Wrap it Up
Whoever you're speaking to doesn't have all day to read a novel-length email or DM. After you've made your pitch, it's time to show some gratitude for their time and be specific with the next steps. Keep it short, sweet, and upbeat. For example:
"Thank you for your time! I hope to speak with you—or someone from your team—soon and talk about any opportunity there is for me to join your team. Any chance to connect would be greatly appreciated! Best, Jeanine"
Living Proof: It Actually Works!
Fun fact: I started writing for Christie because I cold-emailed her one day. She wasn't hiring, but I pitched myself anyway. I was inspired by her Instagram Stories and decided to reach out. Here's exactly what my email said:
Hi Christie! I hope you've been enjoying your long weekend!
I wanted to get in touch to see if you have a need for any writing for your blog/website. I see on your Instagram stories that you're often fully booked with resumes, and I know creating content takes time! I thought I'd offer my writing services, whether it's just a one-off article here or there or something more on-going, depending on what you need. 
Here are some links to some of my writing samples so you can get an idea of my style and some of the publications I contribute to. Some are writing/business-related, and I've also done a lot of writing for recruiters and on HR-related topics:
1 – https://www.kivodaily.com/leadership/how-recruiters-can-attract-candidates-through-content/
2 – https://www.smallbizdaily.com/content-marketing-that-grabs-your-attention-keeps-captivated/
3 – https://www.relevance.com/how-to-avoid-failure-when-using-the-skyscraper-technique/
I've also worked as a writer and editor for companies like eBay, Under Armour, WorkSafeBC, and I even write a lot of the stuff that Amazon's Alexa says! 
Hopefully this all gives you an idea of the type of work I do. If you're interested, I'd love to chat more, otherwise, you can always keep me in mind if you have any writing needs in the future.
I hope you enjoy the next couple days of sunshine that are headed our way!
Thanks,
Jeanine
She realized that yes, she did have a need for a writer, and she responded right away. Had I not pitched myself, I wouldn't be writing this! Ask yourself this: what's the worst thing that can happen? They turn you down? At least you tried and you can continue to pursue future opportunities. Feel proud of your skills, have confidence, and go for it. Send that email or DM and you never know where it will lead you.
If you're ready to send that email, make sure to attach your resume! Boost your chance of a positive response by sending a stellar resume that grabs their attention, whether you're a new grad or an executive looking to make a career move. With Style Nine to Five's Resume Refresh service, Christie personally takes your current resume and turns it into an invaluable career asset.
By: Jeanine Gordon – Jeanine is a freelance writer and editor with a passion for creating stellar content for global brands and small businesses alike – specializing in fashion and lifestyle.
Feature Image: Adobe Stock