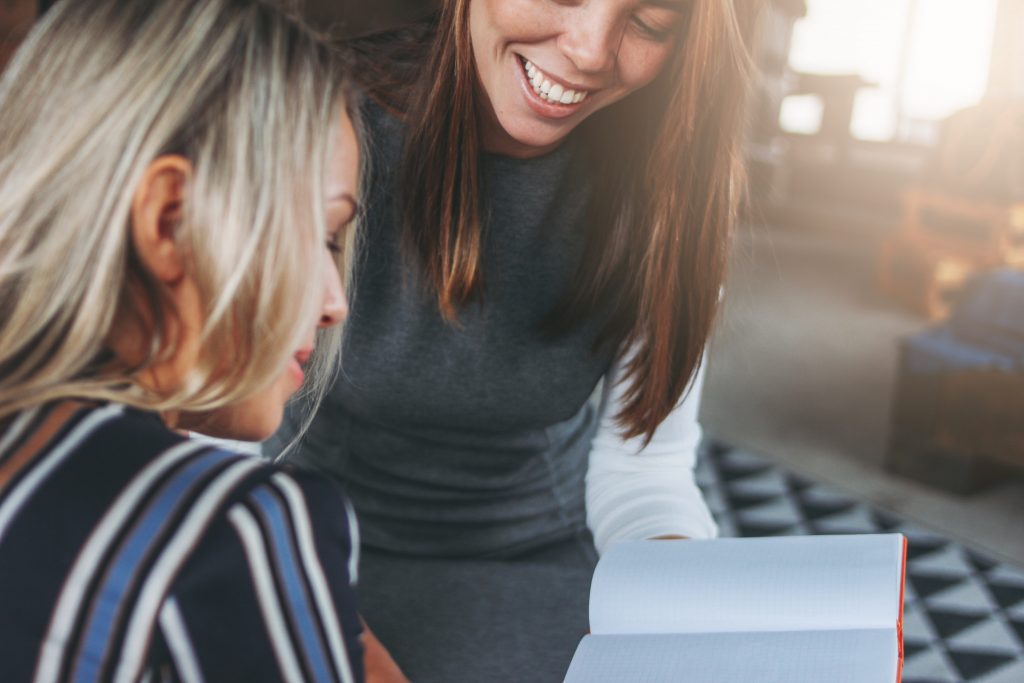 School is expensive and time-consuming, and it may not even be right for you. But how else are you going to get ahead in your industry? How are you supposed to develop the skills necessary to get your dream job?
A common misconception is that school is the only pathway to your dream career. It's a great one, but it definitely isn't the only one. There are plenty of ways to brush up on your skills and gain brand new ones that don't involve school at all. Plus, as a bonus, some of them might get your foot in the door of a better position.
1. Find A Mentor
Mentorship is a valuable tool in any industry. Not only are you receiving insider knowledge and expanding your network, but a great mentor will ensure that your skill set stays sharp.
When you have a mentor in your life, you can constantly ask questions, get advice and request feedback on your work. This way, you're constantly learning and growing in your field, as you'll have years of someone else's experience on your side when you're just beginning in your field.
If you don't have anyone in your life who can be a mentor, start trying to make connections in your industry. Reach out to people who inspire you on LinkedIn to request informational interviews, or keep former co-workers and bosses you look up to close at hand. If someone's had to work their way up in their industry, chances are they know how you feel and are more than happy to lend a hand to pull you up the ladder.
2. Request More Responsibility
If you currently have a job in your industry but you're low in the hierarchy, don't shy away from asking your boss for more responsibilities. First off, if you're nervous to make this move and think it's overstepping, keep in mind that your employer will more often than not appreciate you taking the initiative, even if they might not have any extra responsibility for you at the moment.
When you seek out these extra responsibilities, think of things that you'd like to improve on or places you'd like to go in your career journey. Maybe you run a social media page and you'd like to try your hand at graphic design, or maybe you work in retail and want to host your first private shopping event. Run anything you'd like to do by your boss, even sharing some ideas you have to show how dedicated you are to the idea. If you don't have any specifics in mind, you can simply ask if there's anything that they need help with or if there are any added responsibilities that need more hands.
3. Create Your Own Projects
With all of the above being said, keep in mind that you don't need someone to hold your hand as you make your way through the industry, either. If possible, teach yourself the things that you need to know through trial and error on your own time. An aspiring fashion designer can make their own clothes at home and post them on social media. An aspiring copywriter can try their hand at getting a themed Twitter account to blow up. Just get creative with it – no matter what you do, you'll most likely be able to find something that you can do on your own to sharpen your skills.
If you aren't completely sure, do some research on things like homegrown businesses and self-made workers in your field. There may be YouTube or TikTok tutorials and blog posts on how they made their own projects.
4. Use Online Tutorials
The Internet is larger than ever and still growing. Whatever you'd like to learn, there is almost certainly a tutorial out of there for it. If you want to work in graphic design, for example, all you need to do is research tutorials for whatever you want to learn – no formal schooling required. This is a great way to keep up on industry trends, because when a new trend gets big, there'll certainly be people providing tutorials on how you can do master it yourself.
Similarly, you can also get plenty of online certifications – even free ones! – so that you will not only learn the skill online at your own pace, but you'll have a professional certificate to prove your abilities. Online certifications are proof that you're dedicated to improving yourself and look fantastic on a resume or LinkedIn profile.
These are only a few suggestions on how to brush up on your skills. Seek advice from co-workers, keep up on industry publications, and listen to podcasts or read books related to your field. As long as you keep an open mind and an eye out for ways to better your skillset, you'll be sure to find a home in your ideal industry, with or without schooling.
Need further guidance in your career? Ask Style Nine to Five founder, Christie Lohr, One Career Question!
Emily Morrison is a media professional with passions for writing, film and popular culture.
Feature Image: Adobe Stock