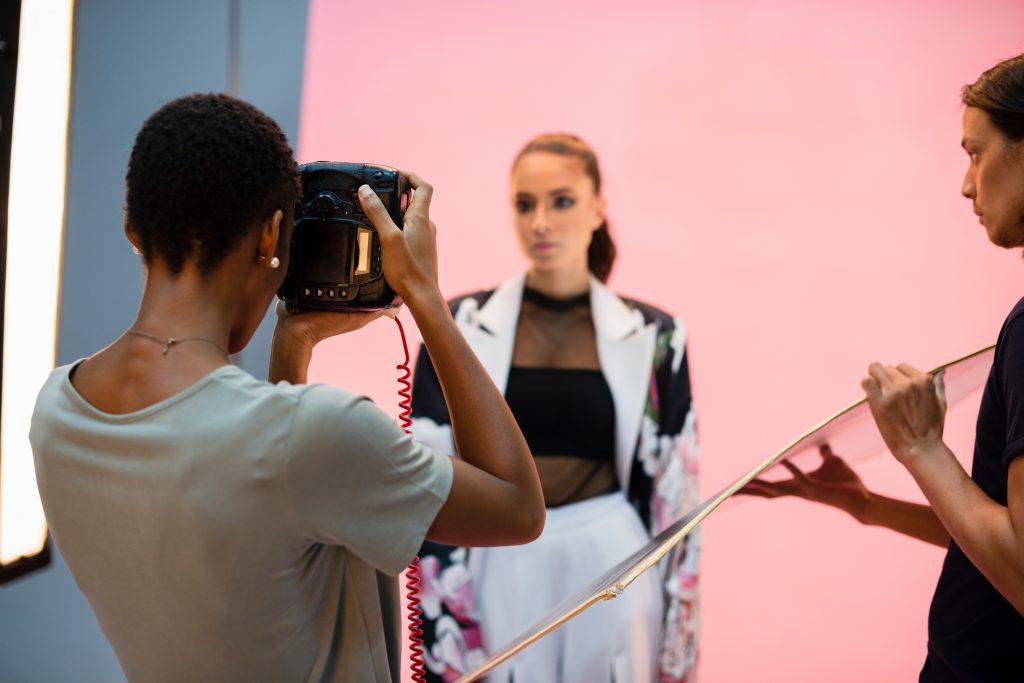 We spend a significant proportion of our waking hours at our jobs. Though they say, if you love what you do, you'll never work a day in your life. Do you have a dream job you have your sights set on? Is it within your grasp? Or do you still need to pay your dues or wait for an opening for that perfect job?
What should you do in the meantime? Is there ever a case for settling for a "right now" job while waiting for the "right" job?
Of course, there are the obvious points like, you need to eat and keep the lights on, but let's consider some of the other benefits and cases for settling for the "right now" job.

Can you make this job your own?
What kind of opportunities are available within the role to curate your experience? Ask the hiring manager if they are open to having a conversation about modifying the responsibilities of the role, or taking on more responsibilities in the future. Not only is this a way to customize your own experience and job, but this kind of initiative goes a long way with employers. So long as you're not stepping on any toes, most employers will be delighted to offer you more responsibilities when asked.
For example, maybe you dream of a job in social media with a fashion brand, but you're interviewing for a job in retail in the meantime. You notice that the brand has a lacklustre social media presence (or maybe none at all). Propose to your hiring manager that you would also like to take on the role of social media manager in addition to your retail responsibilities. This is an excellent way to grow your portfolio, while still earning an income and honing your skills as a social media pro.
Is this job a stepping stone?
Consider the experience you will gain and the skills you will develop in the job. What is your dream job? Do the skills and experiences you'll gain in the "right now" align with what you want to do next?
For example, let's say your dream job is to be an editor at a fashion magazine. Taking a writing job at a magazine, even if it's not in the fashion world, is a great opportunity to learn the ins and outs of how a magazine works, gain some tips from your editor, and hone your skills as a writer.
When you see a job for a fashion editor pop up at your favourite magazine, you'll have a wealth of experience as a writer that you can put on your resumé, along with an impressive portfolio you've been working on.
What are the networking opportunities?
They often say, "it's not what you know, it's who you know'". Many jobs are never actually posted publicly, but rely on inside hires and recommendations from trusted sources. This is known as the hidden job market.
Take a look at the LinkedIn profiles at the company you're interviewing with. Who will you meet in this prospective role? Do they work in the industry you're interested in, could someone act as a mentor? Will you be invited to industry events where you'll make connections that lead to better things? Making connections in your current role is how you crack the hidden job market and could land you in your dream role.
Is this a foot in the door of your dream company?
Were you perusing the open careers at your dream company and applied on whim to a role that wasn't necessarily your dream? Don't be so quick to pass up a mediocre role with the right company. Dream jobs don't usually just land in laps, they come from many years of hard work and experience. The people at the top have put in the hours and paid their dues in less than glamorous roles.
If you can get your foot in the door of your dream company, you'll have the opportunity to impress your boss in whatever role you're in. Trust that a strong work ethic doesn't usually go unnoticed by superiors. As mentioned before, many jobs are hired internally, so if you work hard, when your dream job does become available, you may be the first person they look to when considering who to fill it.
The ideal choice is never to settle. But, taking a job in the meantime doesn't necessarily mean you're settling. You're building your portfolio, paying your dues, making connections, and getting your foot in the door of where you want to be. Our careers are what we make of them. Regardless of where you are, or what job you are doing, there is always something you can learn and take away from. So before you turn down a role, consider what you could make of it and more importantly, what it could make of you.
Have you been offered a role and feel like you need someone to talk to about how to make it your own, or whether or not it's a good fit for your career path? Book a Virtual Career Meeting with Style Nine to Five's Founder, Christie Lohr. Not only can she give you some helpful advice, but she'll also offer some tips on how to elevate your cover letter, resumé, and LinkedIn profile.
Sign up for our weekly newsletter for the newest blog and jobs.
Sheila O'Neill is a creative, innovative and inspiring fashion creator and writer.
Feature Image: Adobe Stock