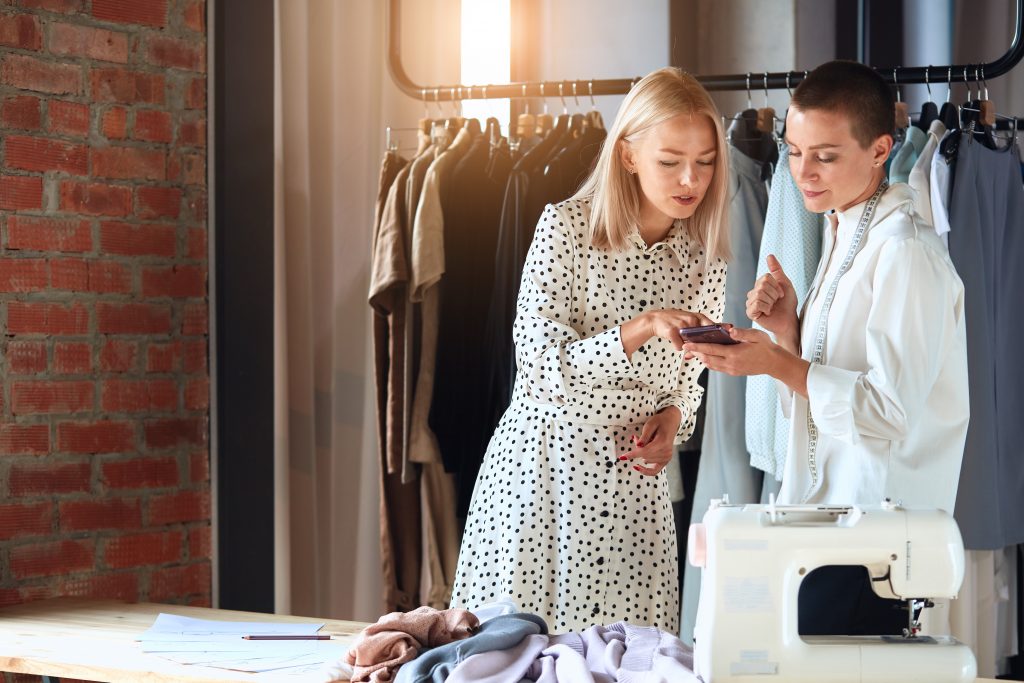 If you've been in the workforce for any amount of time, you've probably heard of the concept of mentorships. But what does it actually mean and is it actually worth investing your time in?
A mentorship is usually between two people, one of who is more senior in whichever area the mentorship is based in. There are so many types of mentorships; you can have educational mentors, creative mentors, even spiritual or sports mentors. A professional mentor is usually someone who is in a similar career or field as their mentee and can provide advice, guidance, and wisdom about their career to help the mentee grow and develop in the next steps of their professional life.
To figure out how to truly benefit from a mentorship relationship, Style Nine to Five sat down with Rachael Lipetz, Scholarship and Mentorship Committee Member for the Greater Vancouver Chapter of the Association of Fundraising Professionals, to hear her top tips for effective mentorship. Rachael comes with five years of experience matching mentees and mentors in a formal setting, and personal experience with her own informal mentorships.
Finding a Mentor
There are two ways you can go about finding a mentor. The first is seeking out a formal mentorship program. Rachael recommends, "Start by approaching the local chapter of your professional association. Chances are, for your profession there is a professional association attached to it, or some kind of group where professionals in a similar field connect. Seeking out that group is a really great place to start in terms of mentorship. Oftentimes those associations have a formal program set up that you can apply for or a forum/discussion group that you can chat in. If there's not a local chapter of an association, there's usually a national chapter, so that would be another avenue to go to if there isn't something at the local level."
Formal mentorship programs have a lot of benefits, one of which is having a group of professionals match you with a mentor who they believe will be beneficial and make a good impact in your life. It's like a networking and professional development fairy godmother. If you're someone who might be a bit more introverted, this type of mentorship is for you. Beyond being matched, a mentorship committee will often check in on you and your mentor throughout your time together to offer advice and make sure you're connecting well. These programs offer a specific program timeline of when your mentorship begins and ends. Looking for mentorship opportunities based in Canada? Check out the Greater Vancouver Board of Trade, futurpreneur, or the Canadian Media Producers Association for mentorships grounded in business, entrepreneurship, and marketing.
Rachael's tip also brings up another way you can find a mentor, which is to seek out an informal mentorship. Informal mentorships essentially mean that there isn't a structured program that you and your mentor are both a part of. These might require a bit more work on finding the right mentor and staying more organized on setting up meetings, but they can be just as beneficial to your career. To find your perfect mentor, whip out your best networking skills and start reaching out! As Rachael mentioned, you can do so in a professional online forum, or by sending a personal message to someone you admire on LinkedIn, or asking a colleague if they have any recommendations of people they could connect you with. With most people working from home these days, it's the perfect time to reach for the stars and ask someone who might not ever be available to ever meet you in person.
Starting Your Mentorship
When starting out on your mentorship journey, even before you engage in finding a mentor, you'll want to identify your goals. What are you hoping to gain from this relationship? Are there certain skills you'd like to work on? These questions will help direct you to the right person or program that will help you achieve these goals.
For example, when I became a manager early in my career, I wanted to make sure I was setting myself up to thrive in the role, and for me, that meant ensuring my managerial and fundraising skills were the best they could be. I signed up for the program Rachael is involved with which allowed me to focus on both these areas.
You'll also want to make note of any personal career goals you have. For example, perhaps you're hoping to change industries in the next few years, or maybe you're interested in going back to school. Even if your personal career goals might not be directly related to your mentor, you never know what doors they could open for you.
Engaging with Your Mentor
You have a mentor, you know what your goals are, now it's time to meet and officially start your relationship! One of Rachael's top tips is to take initiative. The mentee should always be the one to reach out. Even if you're in a formal mentorship program, once you've been matched, the mentorship is now in your hands to make it a reality. Reach out to your mentor on LinkedIn, set up meetings, and set an agenda for those meetings. A few days before your first meeting, check in on your mentor to confirm time and location.
"Oftentimes they're an established professional in their career, so just making sure you're respecting their time at all times, and I think setting goals and reaching out sets a precedent," Racheal explains. Also, "Don't be a flake. If you're going to partake in a mentee/mentor relationship, just make sure you have the time or you're willing to make the time. It's not a Bumble date, it's a mentorship."
Between meetings, write down any questions, concerns, talking points you might want to discuss with your mentor. When I was in a formal mentorship program last year, I kept a draft email in my inbox (it doesn't have to be fancy!) where I could type out any concerns, or struggles I was having throughout the month, that I could then bring up and discuss with my mentor. 2020 was a difficult year, so needless to say, it was just nice to speak with someone who was in a similar situation as me.
That said, when you're meeting with a professional in your industry, Rachael emphasizes the importance of, "respecting the professional cone of silence. If you share details, it can get around, so really respecting the cone of silence and creating a safe space as a mentor is a definite 'do' I would say."
Ending Your Mentorship
Formal mentorship programs usually run about one year in length. When it comes to the end of your program, take time to reflect on what you've learned, how your mentor has helped you, and how things have changed since you started working together. There is usually the option to continue your relationship outside the mentorship program. All you need to do is ask!
If you're interested in staying in touch, it doesn't have to be with a monthly meeting like you did throughout your formal mentorship. Rachael suggests, "have coffee with them once a year, or check in, or shoot them a random email once and a while, or ask them their opinion, people love giving opinions!"
Informal mentorships of course, don't have a traditional "ending", but if you feel like you no longer need to meet as frequently, or at all anymore, you can still have a respectful conversation with your mentor where you acknowledge the time they've spent, how you've grown, and let them know you're moving on to different opportunities.
There are so many benefits to mentorship, both personally and professionally. Taking time to improve yourself professionally is always a good idea as long as you can give it the attention, and the respect both you and your mentor deserve.
Mentorships really can be a win-win situation. Not only for the mentee, but for the mentor too. As Rachael reflects, "collectively, everyone is bringing each other up by sharing ideas, sharing inspiration, and sharing best practices." So what seems like an individual endeavour can actually make a positive impact on those around you too.
Are you looking for advice about your personal career path? Let Style Nine to Five's Founder, Christie Lohr, provide you with advice to help you reach your goals with the Ask 1 Career Question service.
By: Catherine Gautreau – Catherine is a communications and fundraising professional in Vancouver, BC with a passion for storytelling, the arts, and giving back to the community.
Feature Image: Adobe Stock