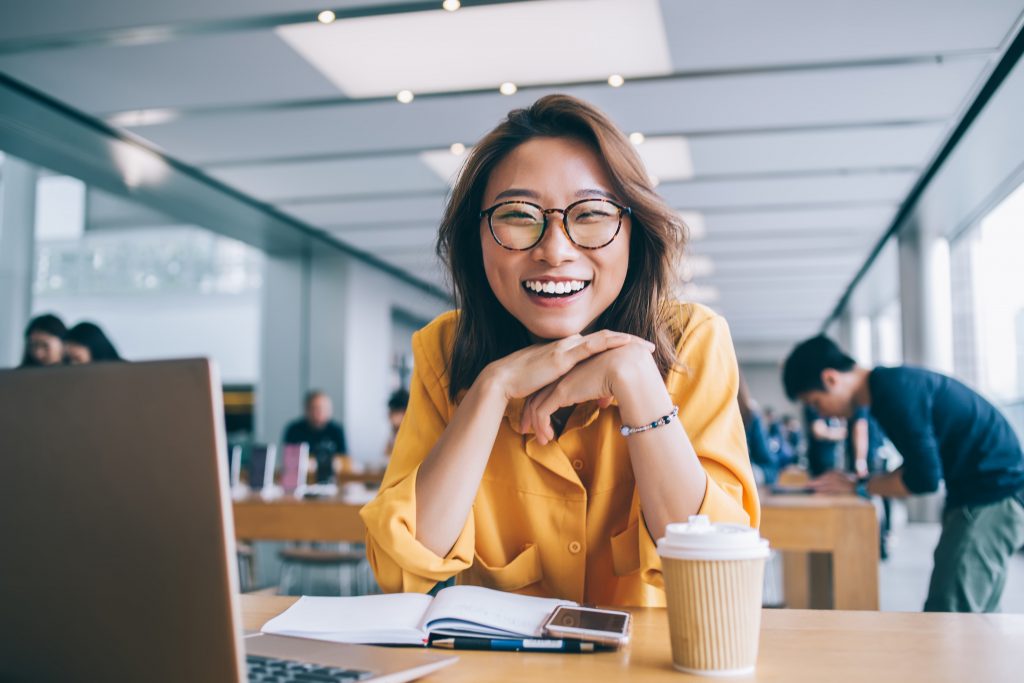 You've spent lots of time and energy getting your application ready, you finally submit it and you're hit with a wave of relief.
Then it feels like a bit of a waiting game, which isn't fun for anyone. You might think that the ball is in the hiring committee's court now, but what if there's a way to still keep some control? Lock in that interview by sending a follow-up email!
Here are a few best practices when following up after you've submitted an application.
When to Send Your Follow Up
The first thing to consider is how much time has passed since you submitted your application. Don't send a follow-up 5 minutes after you've submitted it! You never know how busy someone's day might be, but you also want to keep your application at the top of their mind. Wait about 24 hours, then send your follow-up. The key is to appear keen and interested, and not annoying or pushy.
Where to Send Your Follow Up
Next, you want to figure out where to send your follow-up. If you submitted your application to a generic email address like "info@mybusiness.com" or "applications@mybusiness.com", it's hard to know if those inboxes are actually monitored by the hiring manager. Get your detective hat on and start researching the name and email address of either the hiring manager, the boss or the supervisor for this position. Try the company's website, social media, LinkedIn, or Google to find the details you need. The goal here is to make sure that you connect with a real human and, if possible, with someone who is part of the team that will make the decision on who gets to move forward in the hiring process.   
How to Send Your Follow Up
Sending your follow-up by email is best because you can attach a copy of your application so they don't have to search through their files for it. You want to make it as easy as possible for the hiring team, so email is your best bet. In order to catch the attention of the person you're emailing, start with a detailed subject line that shows exactly what your email is all about. Try "Sales Associate Position – Following Up" or "Hello! + Sales Associate Position."
What To Say in Your Follow Up
Now that you've caught their attention with your subject line, make sure they open a friendly, concise, and well-written email. There are a few different angles you can take when writing this email; it all depends on how you'd rank your application against the job description. Do you feel like a shoo-in? Is it a stretch position? Let's walk through some strategies that will help enhance your application.
If You Applied for a Stretch Position
If you're applying for a job that's more of a step up for you, reassure them you're a qualified candidate. This is a good time to tell them how your transferable skills would make you an asset to their team.
If You're Feeling Super Qualified
If you feel like you're a shoo-in, try to win them over with your personality. Just because you feel incredibly qualified doesn't mean that you'll automatically move on in the hiring process. Send a friendly follow-up letting them know you're really excited and interested in the position. Share a link to your portfolio, website, social media, or any other assets you have that will show off your best self. Want to go the extra mile? Send a video to introduce yourself so they can get to know your personality and energy in real life!
Keep your email concise and to the point. Yes, you want to add in something extra that builds on the application you already submitted, but don't get ahead of yourself and write an essay-length email. Leave them wanting to know more about you.
Finishing Up Your Email
Wrap up your email offering to answer any questions they might have, thank them for their time, consideration, and let them know that you look forward to hearing from them soon.
There's an art to sending an impactful follow-up email, so don't waste your chance and do it on the fly. Put some extra thought into what you want to say. Having trouble? Put yourself in the shoes of the hiring manager. What would you want someone to say and when would you want them to reach out?
Your follow-up can help you stand out from the crowd and even solidify an interview! Just be confident in your application, put yourself out there, and you'll be winning them over in no time.
If you're looking for more personalized advice on your career journey, you can get expert advice from Style Nine to Five founder, Christie Lohr. Book the Ask 1 Career Question service to unlock the answer to your burning questions!
By: Catherine Gautreau – Catherine is a communications and fundraising professional in Vancouver, BC with a passion for storytelling, the arts, and giving back to the community.
Feature Image: Adobe Stock