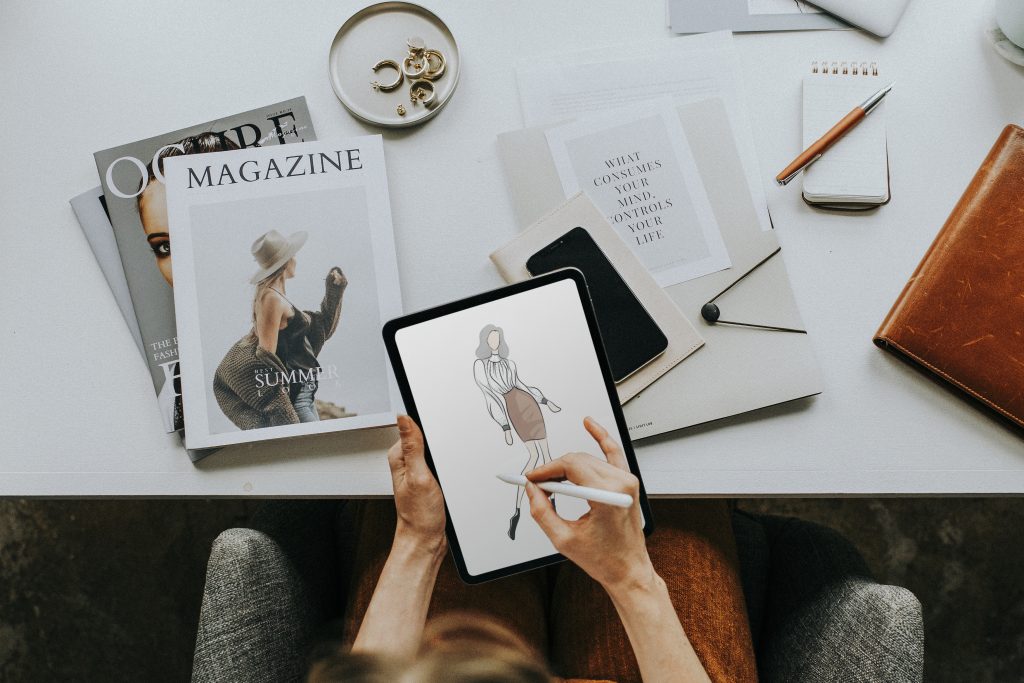 Having a personal portfolio of work is a must for anyone looking to showcase their best professional work all in one place. While printed and sharable PDF portfolios are great to include in job applications, online portfolios are also easy to link in your email signatures and across your socials. What's more, while traditional portfolios consist of a book filled with photos or writing clips, there is so much more you can put into your online portfolio to truly take advantage it. Whether your work is visual or written, here are four simple steps that you can take to master your virtual portfolio in today's digital age.
Set Up Your Portfolio Website
You don't have to be a web designer to create a site that shows-off your strengths, skills and talents – setting up your portfolio website is made easy with web builders like Wix, Squarespace, or WordPress.
But before you build your website, you'll need to secure a domain name and ensure that the URL you want is available. Choosing the right web builder and domain will require some research, however once both are acquired you can move on to building your website! Along with your portfolio, you'll want to include an "About Me" page to introduce yourself, and a page with your contact information on your website.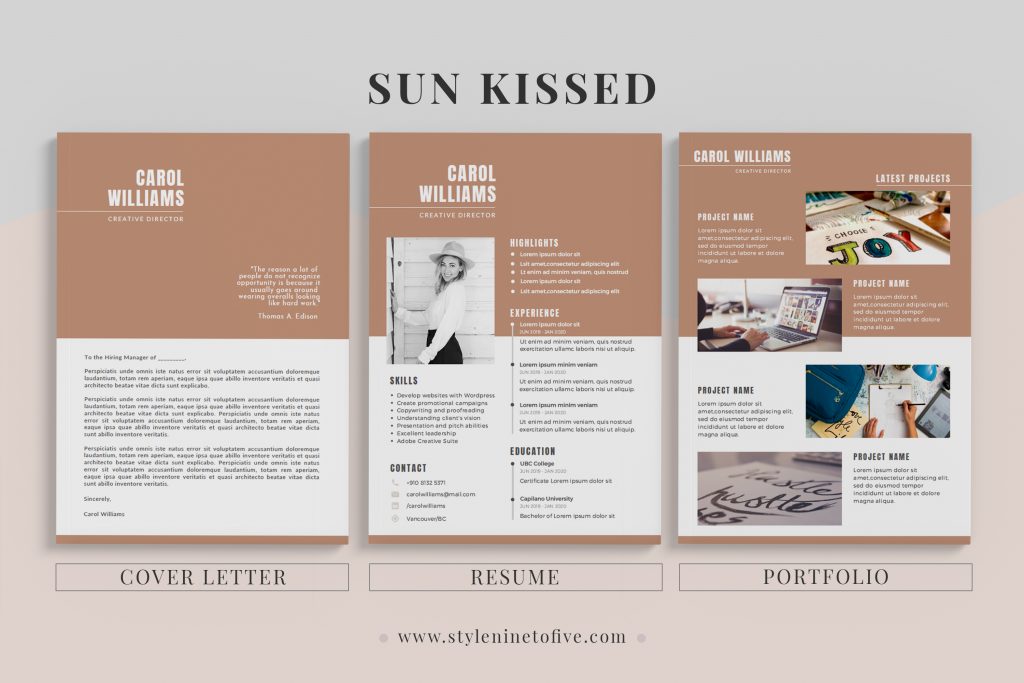 Keep it Simple
When it comes to the content of your portfolio website, it is a good idea to select the work that you are most proud of as opposed to featuring all the work that you've done. Style Nine to Five's Founder, Christie Lohr's advice on portfolios is, "Make it easy for the hiring manager – the fewer steps, the better!" Include your published work and high-quality images across your website to set the standard of excellence.
Use Social Media as a Portfolio
Hiring managers are going to check out your social media page, guaranteed! Making social media an extension of your portfolio is a way of advertising what you can do to potential employers and clients. So, whether you are a photographer, makeup artist, fashion designer or writer, posting about your projects and activities on your page will reinforce your expertise in your professional field.
One thing I've recently done to highlight my portfolio on Instagram was use their new "guide" feature to create one entitled, "A Look Into My Styling Portfolio". This guide features five of my posts that represent some of my work in different styling areas such as editorial, product and personal styling. Here's an example below.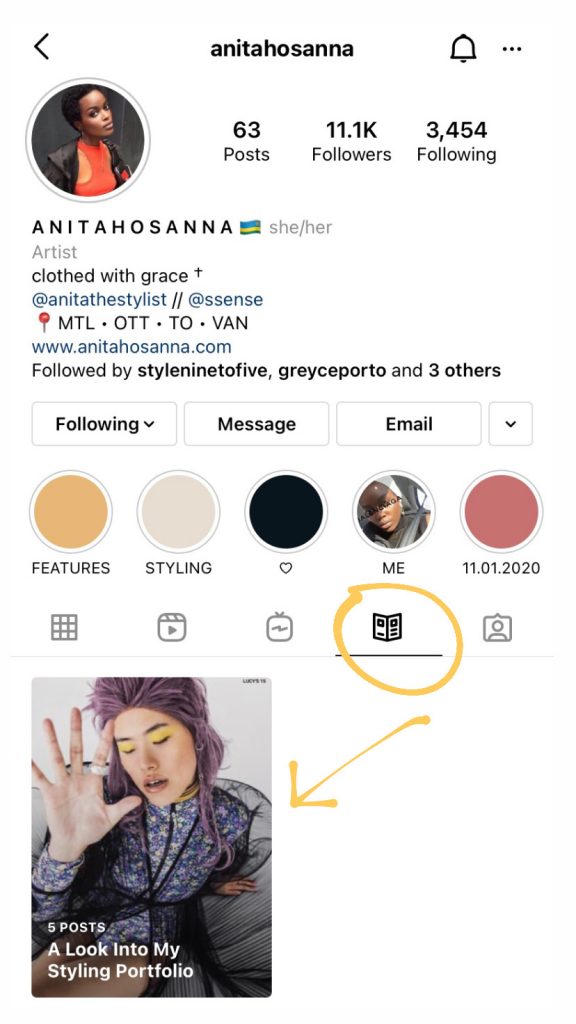 Demonstrate Versatility
Cultivating your portfolio is the perfect time to test things out to see what kind of work you prefer and what you're best at. A good reflex to have as you curate your portfolio is to showcase the kind of work you would like to do professionally. You can do this by diversifying your portfolio to include different types of work, whether commercial, editorial, motion, written, etc.
With these techniques, you are well on your way to having a portfolio website that accurately reflects of your abilities and helps put your best foot forward towards accomplishing your career objectives!
Style Nine to Five offers comprehensive career services to guide you through your professional development – book a Virtual Career Meeting with Christie to get clear on your career goals and create your game plan.
Anita Hosanna is a freelance fashion stylist and creative consultant with a love for fashion journalism and tech.