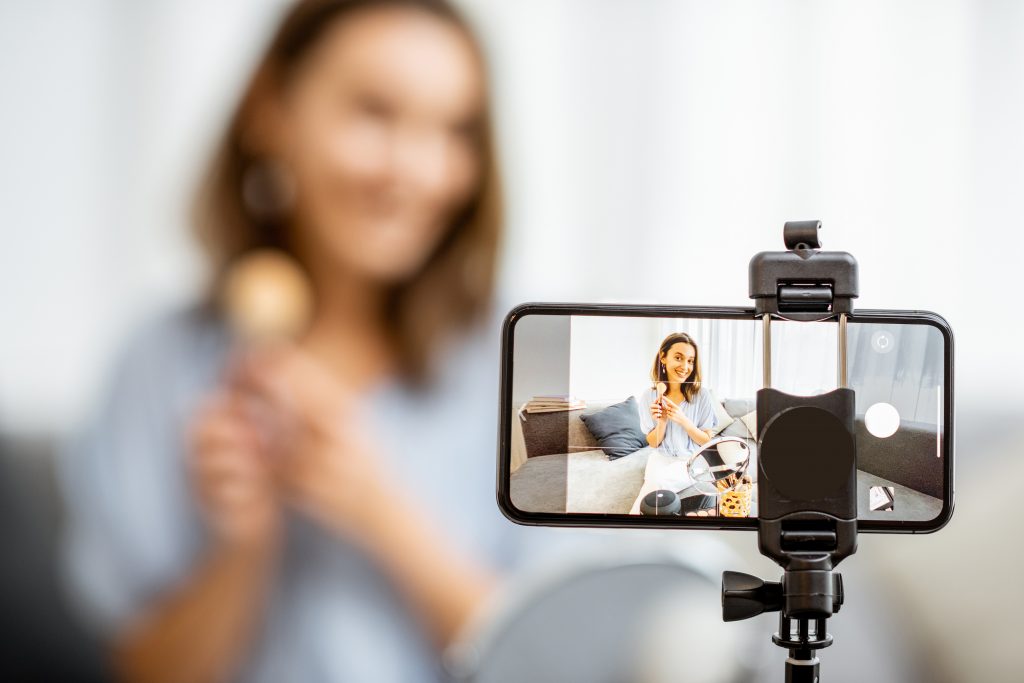 Social media feels crucial in our daily lives – it's how we keep up with friends and on top of the news. But did you know that your social media pages could help you get hired?
Let's face it – when you apply for a job, the hiring manager is more than likely creeping on your page. "If you do have an Instagram account, as a hiring manager, I guarantee we're looking," says Style Nine to Five's Founder, Christie Lohr. "We want to find out as much as possible – we want the dirt on you before we connect with you."
While you can easily private your profile and keep your personal and professional selves separate, there's another option: leveraging your social media to help you get hired. Curate your page correctly and it'll be an advertisement for yourself – something you hope potential employers stumble across, rather than something to hide from them. Here's the how-to:
Stay On-Brand with Yourself
First, remember your personal brand. Hopefully, you've already woven your personal branding throughout your resume, cover letters, portfolio and LinkedIn – now it's just a matter of bringing it to your social media pages! Infuse your social media pages with similar colours, imagery, language and stylistic choices that you used in your resume, cover letter and portfolio – all of the little details that set you apart from the crowd.
Post your Career Wins
Think about how people use social media. They tend to share their personal triumphs, like graduations or marriages. But who says career successes don't have a place in your feed alongside with these? It'd be a pleasant surprise for a hiring manager to find your page in hopes of learning more about you and see nothing but positives and accomplishments. So, post about the goals you surpass at your company, your freelance work, certifications that you've finished, and emphasize all the skills that lent way to these achievements – it'll only serve to make you a more appealing candidate to any hiring manager.
Use it as a Portfolio
Plenty of creative jobs require a portfolio as part of their application, but have you ever considered using your social media as a showcase of your work? "A portfolio needs to be a compact, high-value snippet of what you can offer," says Christie. With the concise nature of portfolios in mind, wouldn't it be better to have two opportunities to show your work? Your social media posts don't have to include everything you can offer, but enough to get employers enticed.
For example, if you're interested in fashion, your Instagram feed can double as a resume, but if fashion isn't your thing, there's still opportunity for you. Instagram is all about visuals, so don't be afraid to show your creative work off! This could be outfits you've styled, but it could also be artwork, graphic design, makeup looks – anything you can think of.
TikTok is the same story, but on video: try making TikToks where you incorporate as many of your visual projects as possible into one video. One of the benefits of the app is the constant TikTok trends that you can use to your advantage – for instance, the certain TikTok sounds that people use to show off their wardrobe? Those trends present the perfect opportunity to show off clothes you've designed or outfits you've styled! Turn your mindless scrolling of the app (something we all do, don't worry) into something more productive – look for inspiration to piece together some exciting visuals to match the trends and stand out.
Think Beyond Visuals
But what if your work isn't visual? There's opportunity for you too – just be creative and look for it! For example, if you're a writer of any kind, you can fluff up your Instagram captions with the type of prose you'd like to write professionally, or make the switch to Twitter to show employers how engaging you can be even with a character limit. Any aspiring digital marketers, social media managers and advertisers could even test their own skills out by advertising themselves through their desired platforms – show your personal account's growth and engagement as proof of your abilities.
Make your Accounts Easily Accessible on your Application
And, finally, don't be afraid to put any links to your expertly curated social media pages on your resume as well, right next to where you'd put your LinkedIn. As previously mentioned, employers will be looking for you anyway – take the lead on the situation! Your link may pique their interest and it'll be a joy to see your work and accomplishments laid out for them on your page.
Mastered the Instagram portfolio but still not confident in the portfolio you're submitting to companies? Let Christie help you with Style Nine to Five's One Page Portfolio offering!
Emily Morrison is a freelance writer and media professional with passions for film and storytelling.
Feature Image: Adobe Stock