If you haven't started a collection of your work – this is the year to start! Portfolios, whether through browser-based or shareable pdf, offer more real estate than your resume by being able to show proof of your work, projects and capabilities.  While portfolios are predominantly required for jobs in the art, design, publishing and tech industries, portfolios are becoming increasingly popular for many other industries as well. They can help put you in a position above other candidates and elevate your overall application package.
Much like the average high rise that requires every effort in ensuring its structure, portfolios are no different. Taking the time to plan your portfolio will work wonders. By doing this, you're ensuring the right template, photos, colours, structure and overall flow which promotes cohesiveness and readability.
Not sure where to start? Don't fret! Style Nine to Five has scoured high and low for the best tips and tricks to help you create a stellar portfolio!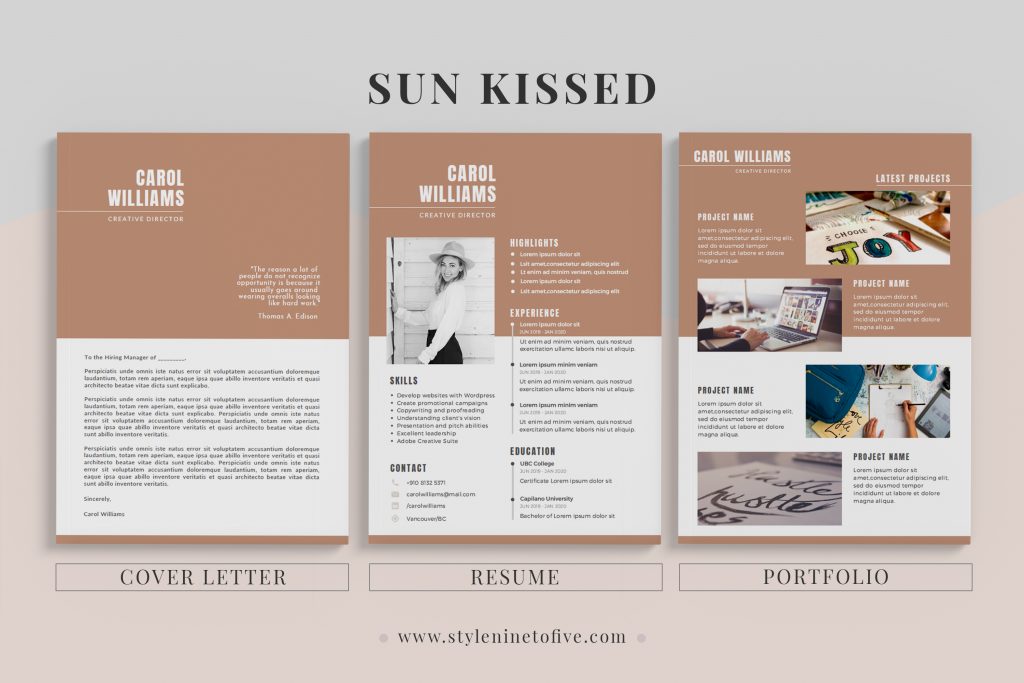 Highlight You
What makes a good portfolio even better? You! They are a direct reflection of you as a person, candidate or service. Having a small bio page at the beginning of your portfolio that highlights you, both personally and professionally, creates a clear picture of who you are along with a snapshot of your experience and what you're like to work with.
Keep it Relevant
We've said it once and we'll say it again: using the same resume and cover letter for every job application is a no-go. The same applies to portfolios! Try to keep your portfolio relevant towards the job you're applying to and what you're trying to showcase. If you're applying to jobs that are looking for candidates with office assistant experience, and your portfolio is categorized by how many photo shoots you've styled, it doesn't really make sense and will likely get overlooked. Consider having a couple different portfolios on hand, especially if you have a variety of transferable skills and intend to use your portfolio for different purposes.
Show Your Talents & Passions
Employers are always interested in understanding more about candidates, so don't be afraid to visually show the things you're good at and what you're passionate about. It can take a bit of creative thinking, but organization, spreadsheets, deciphering data and planning are all great examples of this, especially if you work in a non-visual role or are a new grad just entering the workforce.
What does that mean? We aren't suggesting making a portfolio solely of spreadsheets, but rather, describing your capabilities towards using programs such as Excel. Did you sort through data, making pivot table after pivot table? What was the outcome? Did the businesses sales grow? Think tangible accomplishments. And if you happen to be a new grad, consider including assignments you absolutely loved or achieved high marks on. Perhaps you were in part of your schools' student association. Did you organize student events? Were you a tutor? These are all valuable assets that would make great material for your portfolio.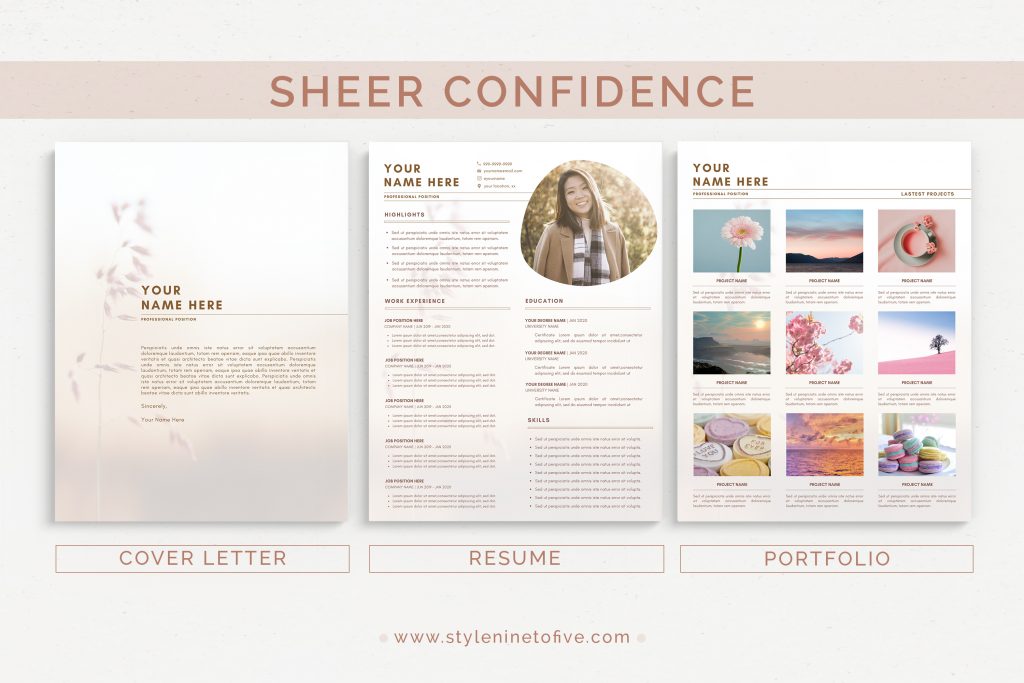 Kind Words
A great and invaluable addition to your portfolio would be to include references and testimonials from people that you've worked with. Employers are always keen on learning how you handled yourself in your previous roles, so what better way to show this than straight from the source! Reach out to your network, get back in touch with past coworkers, managers or acquaintances – you'll be surprised by how much people are willing to help out and share kindness.
Don't Over Do It
Remember the K-I-S-S, (Keep-It-Simple-Stupid), rule from grade school? Funnily enough, this is a great rule to apply for building your portfolio. Planning out what to include will help keep your portfolio focused and easy to navigate. A general rule of thumb is to try and keep the whole document under fifteen pages. Most job postings also have a limited file size requirement, so if your file is too large, it won't be added to the application. A good place to start is by picking your 'best/top ten' and editing from there.
Design
So, you've got your portfolio all planned out and ready to go, now it's time to make it into an actual portfolio. Thanks to the internet, there are a ton of options out there! First, decide how you want your portfolio to be formatted, i.e., browser-based, or a shareable pdf document are some examples.
Web based portfolios are great because you can link them to your social accounts, like LinkedIn and Instagram, for anyone to view with just a click. If you choose to create your portfolio as a shareable pdf, templates are a great option for this. Canva, Etsy and Style Nine to Five, are all amazing places for awesome portfolio templates that have a variety of designs to suit your style.
Bonus tip: Mirror your design across your entire application package: resume, cover letter and portfolio. This portrays a plethora of skills like attention to detail, organization and direction, which are all paramount to many employers.
The Takeaway
One BIG thing to keep in mind: portfolios take time! Don't expect to have one turned around in a day. Set a realistic timeline for yourself and don't stress! Building your portfolio is equally a learning experience, so be mindful, creative and believe that your professional history and goals are worth sharing. Remember that there is no one-perfect-portfolio out there. They are completely personal, so be kind to yourself – you've got this!
Struggling with your application package? Not sure where to start? Style Nine to Five founder, Christie Lohr, offers an abundance of services to help catapult you in the right direction. From resume refreshes to career advice tailored to you, Christie is the go-to for top notch career advice!
By: Meghan Kelemen – Hailing from Toronto, Canada, Meghan garners 10+ years' experience in the retail and creative design industry, specializing in project management and visual presentation.