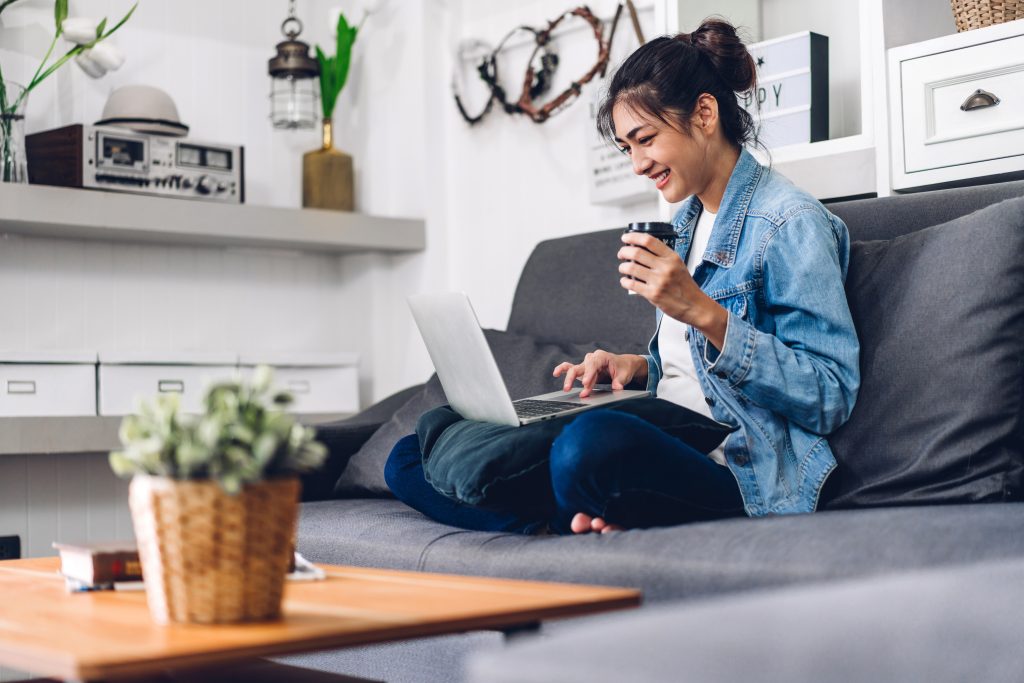 Graduating can already be a weird transitional time as it is, but graduating in a pandemic is a whole other story. There were internships lost, job opportunities put on hold, and layoffs at companies with established employees. It can certainly feel like a discouraging time to be starting your career.
If you recently graduated or you're graduating this fall and you haven't landed a job in your field, don't fret! Opportunities will come your way, but there are some things you can do in the meantime to level up and impress those you meet along the way.
Today we'll go through five things you can do during this time that will improve your skills, make you more hireable, give you advantages over other applicants, and generally help you get through this time.
1. Start a Side Hustle or Passion Project
While you're looking for work, it's a good idea to work on something of your own – for a couple of reasons. For one, it will give you something to focus on while you're waiting for your next big step. Additionally, it will help develop skills such as problem-solving, creativity, and project management Your project can also serve as a portfolio piece, depending on how it applies to your career path. It also looks good to employers that you're still working on something, even while you're not employed.
This could look like building your personal brand, working on creating social content relevant to the career your pursuing, or starting to sell a service/product (i.e., designing logos). Maybe you want to start a blog, create YouTube tutorials, or make tactile items. Think about your interests and the career you want, and have fun with your ideas!
Example: If you're into fashion, you could recreate iconic outfits on TikTok or Reels, put together trend guides for the season or even offer styling services (start with interested friends and family). There's a lot of room for creative ideas!
2. Learn a New Skill
As you look through job opportunities, be sure to take note of any skills or capabilities required that you don't possess. Can you take this time to learn those things? This is especially helpful if you notice the same skill coming up in multiple job postings. Bonus points: learn skills that are listed as "assets" on a job posting. This means that the skill isn't necessary, but that it's helpful for the job and you'll stand out if you have it.
You can also reach out to people you have connections with to ask what skills are the most useful for success. There are lots of resources that you can utilize such as Skillshare, YouTube tutorials, and courses for virtually any skill you are wanting to learn.
Example: If a job listing notes that applicants with knowledge of Adobe Suite are preferred, you can take this time to watch online tutorials or ask friends and learn. This way, when you apply to similar jobs in the future, you have that skill in your toolbox.
Example: If you're looking to work in social media, many positions are looking for you to have experience with a social media content scheduler. Set up a free account with one of the major platforms such as Hootsuite, Sprout Social, or Tailwind, and play around with it with your own content. It doesn't hurt to be familiar with multiple different social media tools because every company is different!

3. Get to Know Yourself
This is a good time for personal development and discovering your interests, career goals, what you want to do, and the kind of lifestyle you want. These reflections should help guide the types of jobs you apply for and clarify the direction you're headed in.
During college/university years, our interests outside of school often get put on the back burner. Now is a great time to rediscover them. This can improve your mental health, and give you something else to put your energy into other than worrying about your next steps.
Example: During my time in college, I didn't take a lot of time to read for fun, but during this transition time, I've invested more time in reading. I find reading fiction and diving into a story is also a great way to take my mind off the current realities and ease any anxiety I have.
Example: While I've been looking for work, I've given a lot of thought into the type of roles I would like to work in someday, the side hustles I want to create, and the travelling that I want to do (when I can!). I went to school for marketing, but marketing is very broad, so I've been thinking a lot about the specific aspects of marketing that pique my interest and match my skills. This has shaped the types of jobs that I search for, apply for, and the types of people that I invest time in connecting with. 
4. Use LinkedIn and Upgrade Your Profile
LinkedIn is a great place to make professional connections, find jobs, and discover new opportunities, but the key to success is having a profile that says, "I have it all-together."  After college is a great time to create an account if you don't already have  one, and update all of your information if you do. 
Make sure to specify that you're a recent graduate, update any courses you've taken, have a professional-looking photo, and start making connections! Make sure you have your settings set to allow recruiters to see your profile and input the types of jobs you are looking for. When recruiters or employees at companies see your page, they are more likely to look at it and take it seriously if it looks professional and gives them all the information they want.
If you haven't started yet, start connecting with your classmates, professors, and any past/present work managers. You can then move onto connecting with those at companies you want to work with.
Example: A fact that not a lot of people know is that one of my dreams is to work at Pinterest Canada. When they first opened the office in Toronto, I immediately connected with the country manager and told her why I was messaging her. I always make sure to interact with her posts or congratulate the team when I can. This strategy doesn't lead to a job overnight, but it's about building a connection, so if/when I apply to a position there, my name is recognizable.
5. Contact the Professors That You Know Well
Think about any professors that you built relationships with and ones that may have good connections in their industry. Reach out to them through LinkedIn or email and ask if they know of any opportunities, or are willing to make some introductions. If they can, this will improve credibility and potentially enhance your chances of getting that position or job.
Example: One of my professors in college has a friend who works at a marketing company. He reached out to my professor because he was looking for someone to help with social media. My teacher approached me because he knew I was looking for that kind of work and he recommended me. I ended up doing some freelance work for them for about a semester, which would never had happened if I didn't actively reach out and make that connection!
This new phase of life may feel overwhelming as you navigate a very different employment landscape than earlier this year, but know that you are not alone. You will find a job that you love, and you will get on the career path you want to be on. It just may take a little more time or a unique approach to get there.
If you're looking at LinkedIn as your next step in your career search, be sure to book a LinkedIn Profile Refresh with Style Nine to Five's Founder, Christie Lohr. She'll help you with the key elements to be successful on the platform, and ultimately get you noticed by recruiters who will want to hire you!
By Jenna Yeomans – Jenna is a marketing grad based in Hamilton, ON with a passion for storytelling, creativity and supporting small businesses.
Feature Image: Adobe Stock