Congratulations, grad! Surely you'd think all those long hours of hard work should land you a great job in the fashion industry, but if you're like many other recent graduates out there, you might be quickly realizing that it's a lot tougher than you thought.
While breaking into a job in fashion can be difficult when you're first starting out, it's not impossible. Let's learn how to take your talent and school-smarts and turn them into keys to unlock that coveted fashion industry door.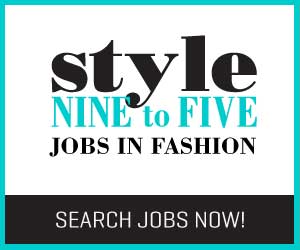 Be Willing To Start Anywhere
No matter how talented you are, it's highly unlikely that you're going to land a position as Creative Director or Head of Design for a major label right out of the gate. Instead, put your pride aside and get set to start from the ground level.
Example: This might mean working as humble intern or assistant, and there's nothing wrong with that if it means you're working in an industry that you love! Embrace tasks like doing the office coffee run or answering the phones with gusto and your hard work will get noticed and pay off over time.
It's not that you don't have the talent – think of it more as the fact that you haven't put your time in yet. Good things come to those who work hard and have patience.
If At First You Don't Succeed…
Maybe you applied to your dream company and they didn't hire you, but that doesn't mean that you have to give up for good.
True Story Example: Style Nine to Five's Founder, Christie Lohr, found herself in this very spot when she was getting started. With her sights set on an internship with Fashion Magazine, she persisted even after being rejected twice. "I knew what I wanted and I wasn't willing to give up on my dream," she says. "In between applying again, I worked hard, made connections and did everything I could to prove myself. Most importantly, I didn't walk away." For Christie, the third time was the charm and she ended up landing the gig, even after two previous failed attempts.
The key takeaway here is that you might have to apply several times before you get in the door, but if it's a company you really want to work for, it's well worth the wait.
Go the Extra Mile
So, you've landed a junior role at a fashion company – that's great, but it's not time to get too comfortable doing the bare minimum. Companies often want to promote from within and hiring managers look at stars that shine brightly in their existing team. So, even if your job mostly consists of photocopying or being a personal assistant, that doesn't mean you can't flex your fashion muscle and show off your potential.
Example: Chat up your boss while you're in the elevator by asking which new trend they're most excited about from the latest Fashion Week. Or tell them why you're most excited about a new product. Even drop a proposal on their desk for a new idea that you have. They might not move forward with it, but they'll see your sincere passion and the fact that you're willing to go above and beyond just couriering packages or steaming clothes.
After all, as fashion industry guru, Derek Blasberg, says, successful people always operate on the motto, "happy to be here, easy to work with."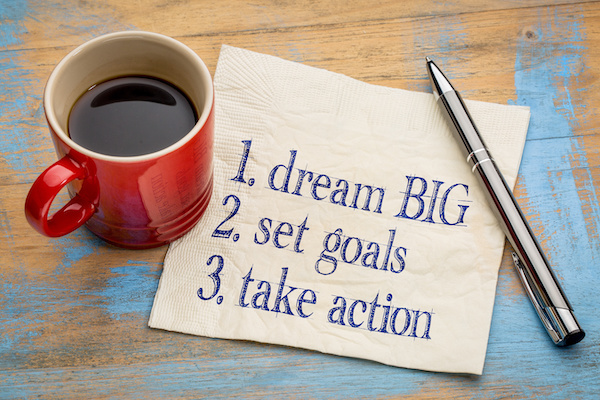 Focus On What you DO Have
Here's a classic scenario among new grads: You've found an awesome position with a brand that you love but it calls for two + years of experience and you simply don't have that. This doesn't mean you can't apply, it just means that you'll have to get more strategic on your resume and cover letter.
Focus on what you can bring to the team, draw on experience you have from school or past jobs (yes – even if they were in other industries!).
Example: If you worked as a store manager at a fashion retailer while you were in school, highlight your leadership skills and the fact that you were trusted as a senior employee.
Form Industry Connections
You might not be on the design team of a brand you love (yet) but that doesn't mean you can't get to know the people that are. It's time to build up your networking skills!
Example: Attend events, volunteer at fashion shows or with PR firms, and start doing your homework on LinkedIn. Seek out people that you want to connect with and send a connection request with a brief note saying that you're getting started in the industry and want to build your network.
A connection won't necessarily lead to a job, but eventually you'll build up a roster of industry insiders that you can contact when you hear about a job with their company, which is always better than starting from scratch as a complete stranger with no connections. And don't forget to network with receptionists, assistants, and people working in lower-level jobs too – you never know where an opportunity will come from.
Create a DIY Portfolio
As a recent grad, you might not have a portfolio of published fashion articles that you can send in to a hiring manager, or a collection that you've designed….yet. Why not create your own? It will take hard work on your own time, but grab your friends or other creatives that you know and put some work in.
Example: Why not write a few pieces reviewing your favorite collections or interviewing designers if you're applying to a fashion journalism role? Looking for a job as a designer? Sketch a capsule collection. Create a basic website where you can post your ideas and link to on your resume. While this isn't the same as doing it professionally, it's a great way to show off your talents even though you're lacking experience. Plus it shows that you're willing to go that extra mile that we talked about.
Put Yourself Out There
Chances are, you've already researched some of the companies in your area that you'd love to work for. Now, you sit back and wait for them to have a job opening, right? Wrong! Pitch yourself to them even if they're not actively hiring. This is especially effective if you can identify an area that they need more support on and you can give concrete examples of how you can help.
Example: Maybe their social media needs a little more love? Demonstrate what it's lacking and why they need YOU to be the one to help with that. Focus on what you can do for them, not the other way around, and you never know what can happen if you pitch yourself.
Cold calling or emailing companies that you want to work for can be intimidating when you first start out, but sometimes you need to be the one to reach out with an idea or service that they might not have even known they needed.
You've done a killer job getting through school, now it's time to get out there, prove yourself as an eager team player, and show that no job is beneath you – you'll earn a reputation as someone that others want to work with, and this pays off – big time – when you're looking for jobs with the fashion brands that you love.
If you're hoping to add to your industry network, do it with a stellar starting point with Christie's LinkedIn Profile Refresh. She'll whip your profile into tip-top shape to give you a great chance at forming meaningful connections with the industry insiders you need to know.
By: Jeanine Gordon – Jeanine is a freelance writer and editor with a passion for creating stellar content for global brands and small businesses alike – specializing in fashion, beauty, and lifestyle.
Images from Adobe Stock.