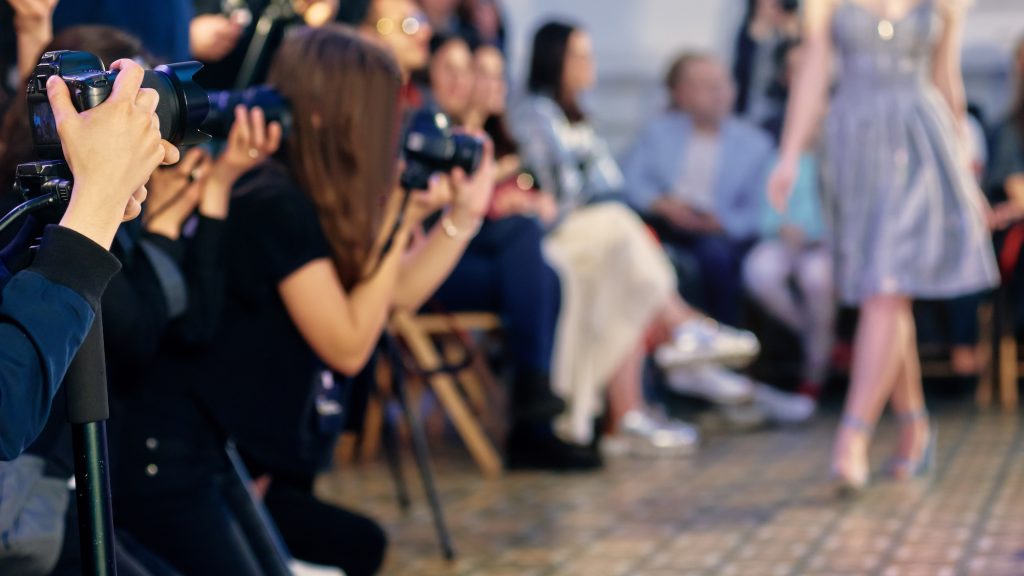 When we think of fashion journalists, we think the ultimate queen of them all – Anna Wintour. She's an icon that every fashion journalist strives to be, She has style, grace, professionalism and is the editor-in-chief of the most prestigious fashion magazine of them all – Vogue.
Being a fashion journalist isn't all sitting front row at fashion shows and rubbing elbows with famous friends. That is what we as readers see but there is so much work to get there. Those are the senior top elite. You need to start from the bottom and work yourself up. If you put in the time and the effort it will pay off.
If you are a recent Bachelors of Journalism graduate you won't be landing your dream job at Vogue, Elle or Fashion right away. Like any job, there is a ladder you need to work up. If that's where you want to work, look to see if there are any internships available. Start to network, work hard – start to make a name for yourself.
From there, you can freelance to start getting byline exposure or land a permanent writing position. In the beginning of your career don't expect to get the fashion week invites right away. Like any journalism job, writing articles involve many hours of work. You need to prove that your articles are worth those fashion week invites or celebrity style stories.
There is no 'average' day for a Fashion Journalist. The day to day all depends on where they are in their story. To start, you need to have ideas. While some stories may be just given to you by your editor, it's always great to pitch ideas too. It shows you're on top of trends, you're forward-thinking and you are invested.
Once your story idea is down, you need to look at your angle. What are you trying to convey, who are the key players and what do you want the audience take away to be? After that, you can start planning. There is usually a lot of research involved – even if it's on a topic you think you're an expert in. Sometimes research involves everyone's trusty friend Google, but sometimes it involves books in the long-lost place called the library.
To ensure a story isn't just an editorial or opinion piece, interviewing an expert, witness or someone who adds value to your story is powerful. You could sit down with someone for 2 hours, recording the entire interview, to then transcribe it, which takes double that time. Transcribing is a time consuming, necessary part of journalism. You need to ensure that you have a written copy of the interview if fact checking is ever necessary. This also ensures that the quotes taken are word for word.
After the leg work is done it is time to write. The time it takes to write an article is dependent on the writer. However, no matter how quickly or how long it takes someone to write, there are always multiple drafts. Some writers can convey their story how they've imagined it after a rough draft and final copy, but it can take others several drafts. After each draft, you need to walk away, clear your mind, go back and edit then start again.
Once a journalist is happy with their article it is passed off to their editor for yet again more editing! The article needs to be perfect before it is either posted online or in print. If the editor is happy with the article, grammar, and concept, it is pushed through for publishing. If it's not then it is given back to the writer for necessary changes.
There is a lot that happens behind the scenes for each article that is published. Whether it's a news journalist, travel journalist or fashion journalist – the process is all the same. Being a fashion journalist is a lot of work, but once you really make it, it is an amazing, fun and interesting career. I mean, who doesn't want to travel around the world to sit front row at fashion week?
Feature photo courtesy of: Adobe Stock by Denys Kurbatov
By: Megan Renaud, Vancouver, @megabrigette
Are you a job seeker? Find fashion stylist jobs here.
Are you an employer? Post your fashion job here.
Don't forget to follow us on Instagram for the latest fashion jobs, career advice and fashion trends!