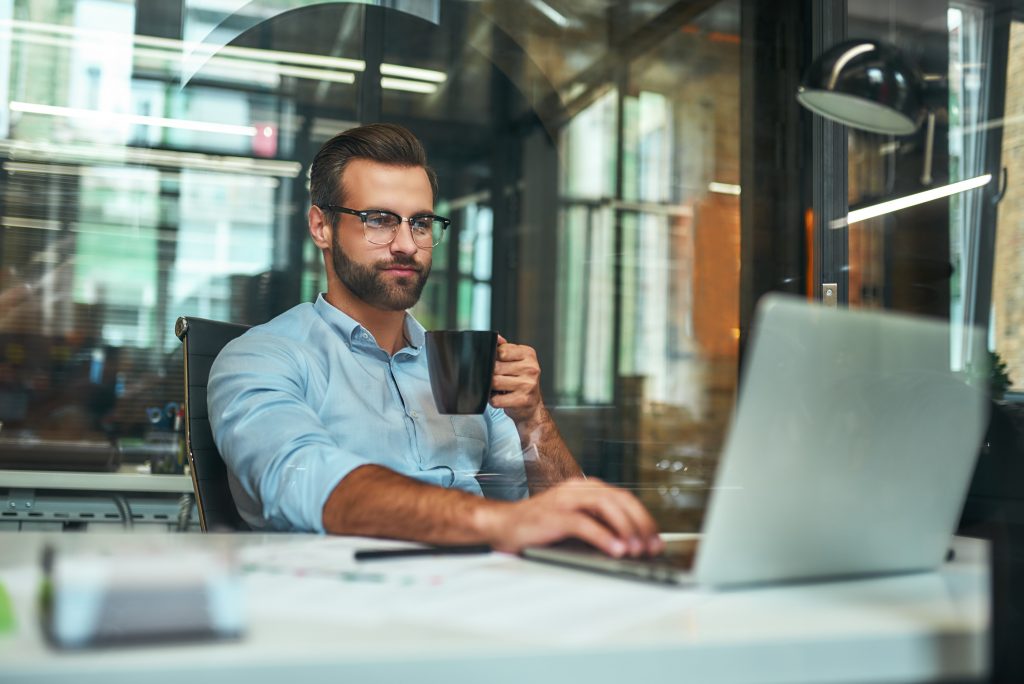 Congrats! You got the interview and hopefully you nailed it. But no matter how successful the interview was or how confident you are, your work isn't done yet. Before you simply sit back and wait for the hiring manager to call you with the great news that you got the job, there's an important step left: the follow-up. With 80% of hiring managers saying that receiving a follow-up email helps their decision-making process, this is a major opportunity for you to shine. 
Crafting a great follow-up email isn't hard when you know the right steps to take – let's dive in and learn the post-interview follow-up essentials.
Act Fast
Waiting weeks before you get around to following up leaves the hiring manager wide open to forgetting about your interview and continuing to explore other options. Time is of the essence when it comes to following up and showing your enthusiasm and desire to move forward.
Example:
Don't be afraid of sending your email later the same day to keep things fresh and ensure that you stay at the top of their mind. Without rushing it, make sure to slot some time in your day, post-interview, to send out a thoughtful and well-written email. It might just be the deciding factor for a hiring manager to take the next steps.
Keeping the momentum from the interview going also shows them that the job is a top priority for you and you're playing an active role in moving forward with the hiring process.
Express Gratitude
Remember how excited you were when you first got called in for an interview, and channel that feeling into your follow-up email by thanking them for their time and consideration.
Example:
Acknowledge that you understand that they have a busy schedule and let them know how grateful you are that they took the time to meet with you. Thanking someone for their time, whether it was a phone interview or in person, shows that you're really value the fact that they're considering you for the position. After all, everyone wants to feel appreciated at work!
Offer More
Your follow-up email is more than just a chance to say thanks – it's also an opportunity to extend your interview by showcasing even more of your skills and building on what you discussed during your interview.
Example:
Maybe you talked about some fashion journalism you've done? Send along a few links to your published pieces. Or if you were involved in growing a company's social media, consider linking to a couple of your most popular tweets or posts to give them further proof of what you can do.
Concrete examples like this also prove that you're not just talking yourself up, but that you actually have the skills to back up what your resume says. It also serves as a way of continuing the conversation even after the interview is over and shows that you're eager to go the extra mile.
Detail Your Interest
It's not enough to just say that you're really interested in the role – you need to let them know why, and the more detailed you can be, the better (without writing a novel). This is your chance to get specific about the company or key aspects of the job that make you so enthusiastic about joining their company.
Example:
If you love what they've told you about the company culture, mention specific aspects of it that align with your own values. If you appreciate a charitable organization the company is associated with, talk about how you're excited to be part of the contribution. If you love how a fashion company makes size-inclusive clothing, tell them how important diversity is to you and how that will make you a positive addition to their team.
It's all about being specific about the company and the role. Give them the 'why' rather than just sending a generic email that simply says, "I think I'd be a great fit."
Show Your Personality
You're a human, not a robot, so this isn't the time for a stiff and overly-formal thank you note. These days, it's rarely time for that! Instead, this is your chance to let your personality shine.
Example:
If you've used a certain font or colour palette on your application package, carry that through in your thank-you email to give consistency to your personal brand. If you shared a laugh about something during your interview, then work part of the humour into your follow-up. Or, if they shared a personal detail about themselves, make sure to bring that in. Even if you flubbed an interview question, this can be your chance to tell them that you've been thinking more about it and have some additional thoughts.
Without being phony, you want to use this opportunity to build a relationship and make them want to get to know you more, rather than just being another resume in the stack on their desk. Remind them why they'd want you to be the one showing up to work every day.
Putting it All Together
These easy email strategies go a long way in showing the hiring manager that you're a genuine, authentic person who cares about the details, is passionate about the role, and is making it easy for them to want to take the next steps.
A carefully-crafted follow-up email has been known to seal the deal for many candidates, so take the time to load it with personality and treat it just as importantly as writing your cover letter or resume. Keep it short and sweet and make sure you hit all the points mentioned here, and you can be confident that you gave your best effort possible to land the job.
Christie offers Application Templates that add polish and personality to your resume and cover letter. Choose from a variety of styles to find the one that best suits you so you can create an application that's impossible to ignore.
By: Jeanine Gordon – Jeanine is a freelance writer and editor with a passion for creating stellar content for global brands and small businesses alike – specializing in fashion, beauty, and lifestyle.
Inspiration Image: Adobe Stock
Are you a job seeker? Find fashion jobs here.
Are you an employer? Post your fashion job here.
Don't forget to follow us on Instagram for the latest fashion jobs, career advice and fashion trends!