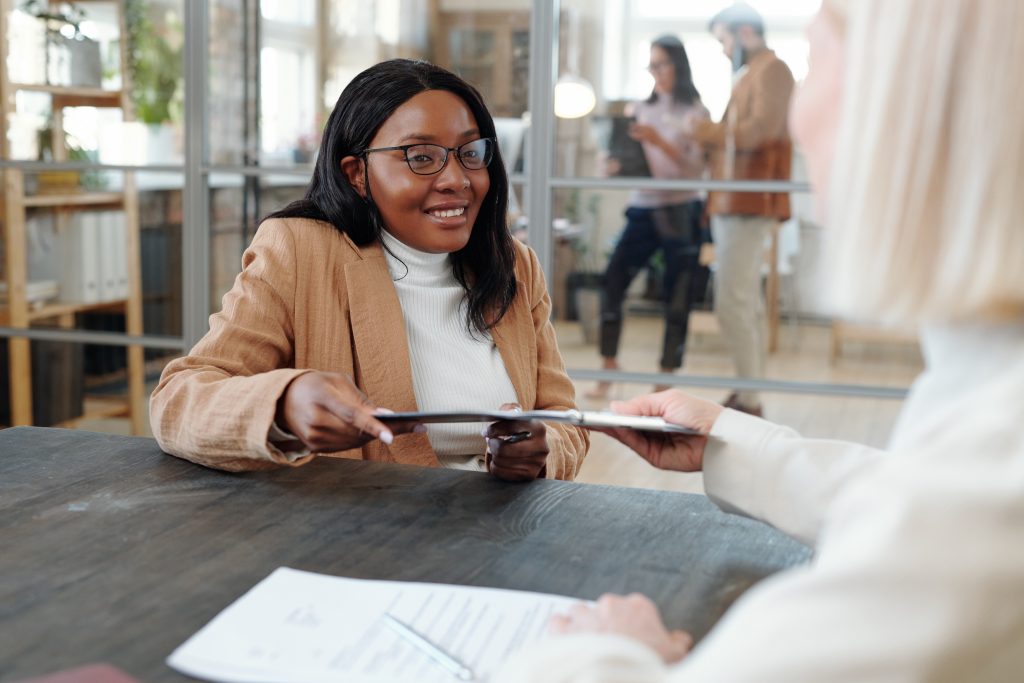 The smallest details of your job applications are also your first impression on a hiring manager. For instance, if a hiring manager sees that you forgot to add a subject line on your application email, they can automatically decide that you aren't as detail-oriented as your resume claims you are. Employers see file names before they click, font choices before they read, so all of these are as important as the content in your resume. Let's dig in and see how you can make the best impression with the little things.
1 – The Application Email Subject Line
People forget how important the application email subject line is, but it's the first thing a hiring manager sees! Avoid being too personal, too vague and especially do not leave the subject line blank. Your subject line should explain the reason you're emailing them in a concise way, and you can throw in a friendly greeting if you have the room.
Some job postings specify a certain format for your subject line, so remember to check for that before going ahead with these.
Don't:
• Job Application
• Hi, nice to meet you!
Do:
• Style Nine to Five Freelance Writer Job Application
• Hello! + Freelance Writer Job Opportunity
2 – The Cover Letter and Email Salutations
All salutations that you include should be as tailored to the company as possible. Referring to the hiring manager as their name shows you're well educated on the company. Do some research on the company's website and LinkedIn to see if you can determine who the hiring manager is, and then add that into your salutations.
Sometimes, though, you won't be able to track down the hiring manager. If you're in this situation, at least tailor the salutation to speak to the company you're submitting your application to.
Don't:
• To whom it may concern
• Dear Sir or Madam
Do:
• Dear Christie, Style Nine to Five
• To the Hiring Manager of Style Nine to Five

3 – The Attached File Names
Name all the files you attach in a way that makes it easy for the hiring manager to identify them and who they belong to without clicking. Simply titling your file "Resume" shows a lack of care and looks generic. The file names should be tailored to the specific company and even the position if there's enough room, too – it adds an extra point in your favor because it hints that the content of this application is exclusively for their company.
The key point is, be as specific as possible with your file name.
Don't:
• 2021 Resume
• Job Cover Letter 
• Emily Resume
Do:
• Emily Morrison – Style Nine to Five Writer Resume
• Emily Morrison – Digital Marketing Assistant Resume
4 – The Fonts You Choose
Remember that hiring managers are only skimming your applications for a couple of seconds. If you use a ton of eye-catching fonts, they will only serve as a distraction that takes the hiring manager's eyes off of your actual skills.
Use simple fonts that are easy to read. If you do want to use some fun fonts to inject a little bit of your personality into the application, limit it to one font that you use only for headings and your name.
Don't:
• Cursive font throughout the entire application
• Colourful fonts
Do:
• Arial, Raleway, or Open Sans for the body of the application
• Cursive or colour for headings if desired
Remember: you may have a flawless resume and cover letter, but the hiring manager will never find out if you're generic or look unprofessional. Before you submit a job application, double check all of these tiny details – you'll be showing off your attention and tailored interest before they even read about your skills!
Still not acing your job applications? Book a Style Nine to Five Resume + Cover Letter Refresh!
Emily Morrison is a freelance writer and media professional with passions for film and storytelling.
Feature Image: Adobe Stock