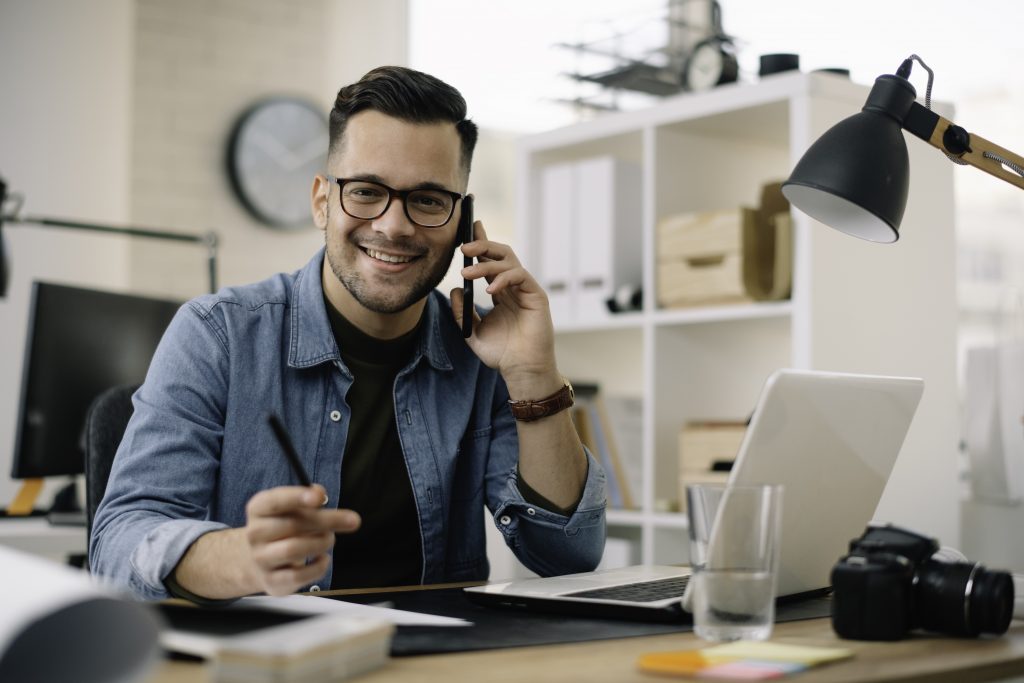 When hiring employees, every employer dreams of receiving boatloads of applications from qualified, ambitious individuals who check every box on the job description and fit the workplace culture. But most employers know that this isn't usually the case. So what happens when none of the candidates are the "perfect" fit?
You might start to believe that you'll have to make sacrifices in order to fill the position, or even extend your posting. But what if you took another look at the list of applicants with a new perspective that values potential over perfection—would you find a more promising list of candidates?
When you hire someone based on their potential to grow into a role, it's called a "stretch position." And no, I don't mean a yoga pose. Hiring someone that might not be fully qualified for the position but who does have a lot of potential can have huge benefits for your business if you know what skills and qualities to look for. In this article, we'll walk you through what to look for when hiring someone for a stretch position and why it's beneficial for your business.
Identifying What You're Looking For
When hiring someone for a stretch position it's truly all about fit. There are a few ways to look at fit, but the first one that's important to consider is whether this candidate can take on a position that's beyond their skill level. Maybe you'll find something on their resume that's a clue into their potential, but you also might discover this when interviewing someone (hello, situational or non-traditional questions).
Skills like adaptability, dedication, and reliability are all things to look for in your candidates, along with any transferable skills that align with the role. Do they have a proven track record of taking on challenges? Are they able to stay calm, cool, and collected under pressure? Are they able to ask for help when they need it? Are they a quick learner?
Not everyone is going to be the right fit to step into a role that they're not fully qualified for. People who are strong candidates for stretch positions aren't unicorns, but they do need a certain level of confidence and a strong work ethic in order to succeed.

Adding Missing Skills to Your Team
Hiring someone for a stretch position only works if you see more "pros" in hiring this person than "cons." When thinking about the "pros," you'll want to consider what this person will bring to your organization. Do they have any skills or experiences that would be beneficial to your team?
Imagine you own a small baby boutique. You're looking to hire a new shop manager, but none of the candidates have managerial experience, only retail associate experience. If you take another look at their resumes, would you find someone who might be able to help you run your social media which might not be your forte? Or maybe one of them has past experience working at a daycare, with experience dealing with your boutique's main clientele.
Having a deep knowledge of your company and its weak points is always important when it comes to finding effective solutions for them. Ideally you'll find a candidate who might be able to fill one of these weak points and your company will be better for it.
Improving Your Company Culture
Arguably one of the most important things to consider and one of the biggest benefits to hiring someone for a stretch position is if they'll fit well within your company culture.
Company culture is crucial to consider no matter who you're hiring. There are so many ways to look at it: creating a team with diverse backgrounds, a wide variety of personality types, and who align on the company's values and passion for what you do. Sounds easy, right?
When hiring someone based on their potential, you'll want to give some extra attention and consideration to your company's culture, because this person will require more help than a traditional hire. That means that they definitely need to gel with your team. The last thing you want to do is burden your team with someone who will require extra training and that they might not be a huge fan of.
Don't get me wrong, not everyone at a workplace needs to be best friends. There are lots of studies that say teams work best when not everyone has the same personality type. Does this candidate have a personality that would balance out your existing team? Would they bring a new perspective that would make your team stronger?
Company culture can be complicated, but there's nothing like working on a team that brings out the best in each other. It's like magic.
Promoting Internally
When considering hiring someone based on their potential there's no better place to start your search than within your company. There might be strong candidates hiding right under your nose!
Promoting internally can have huge benefits for your company including boosting team morale, increasing loyalty, and reducing the risk of turnover. Beyond those benefits are big financial perks including saving money on the cost (and time!) of hiring and training.
I have been lucky enough to be promoted internally twice in my career. Both times I wasn't a shoo-in for the role, but I had demonstrated to my employers that I was dedicated, adaptable, innovative, and a great cultural fit on the team. My leaders believed that I could take on greater responsibilities and that I would give 100%. Although I didn't have the exact experience they were looking for, I had worked with the two people who had held the roles before me and I knew the company and the positions incredibly well.
I've also been on the other side of the table promoting deserving staff members into new positions. There is nothing like acknowledging how much you value and see potential in your team by being able to promote them. Promoting from within is so much easier, training-wise. You already know this person and how they work, and they should already know a lot about the job they've been promoted into which will save you a lot of time and effort training them.
Long Term Investment: Major Rewards
As mentioned, when hiring someone for a stretch position it's likely that they'll require more training and mentorship than a traditional candidate who already has most of the skills needed for the role. As an employer, it's your job to set them up for success. Follow up with them throughout their first few weeks and months to make sure they're on the right track. This person is your investment, which will require your time, attention, and most importantly your patience.
What if it doesn't work out? If you don't have a probationary period at your workplace, now might be the time to look into creating one. Trial periods are to protect both the employer and the employee. They allow the employee time to adjust to their job and demonstrate their ability to perform the work.
There is no doubt that hiring someone into a position that's a little beyond their skill set or experience level has its risks, but it can also have so many benefits if you're willing to put in the effort to discover them.
Need assistance finding the right candidates for a vacant position at your company? Try Style Nine to Five's Employer Services and have Founder, Christie Lohr help you find the perfect fit.
By: Catherine Gautreau – Catherine is a communications and fundraising professional in Vancouver, BC with a passion for storytelling, the arts, and giving back to the community.
Feature Image: Adobe Stock