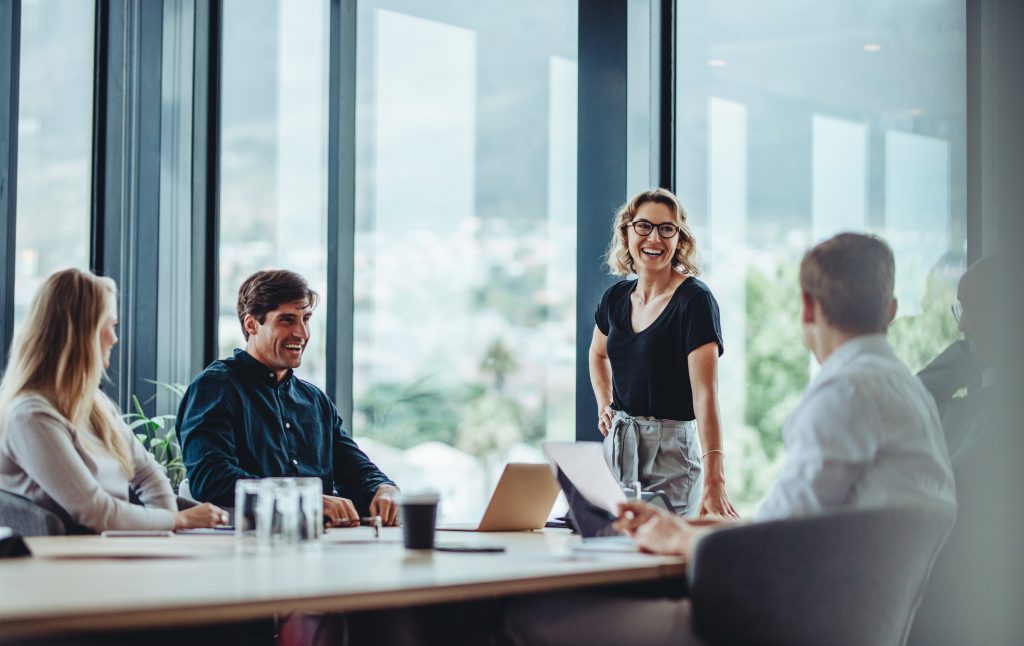 Stepping into a New Year means that it's time to reflect on the past one. The job market became particularly competitive in 2021, and there were plenty of lessons to be learned about job hunting along the way. Let's recap and see how to put this new knowledge to use while searching for jobs in 2022.
Resume Updates
Going into 2022, ensuring that your application jumps out of the pile is a bigger priority than ever before. "The job market has been very competitive this year, meaning hiring managers are doing more scanning and skimming so making your resume really pop is key," says Style Nine to Five Founder, Christie Lohr.
This means that you should be cutting all the fluff out of your resume and only including details that'll impress an employer. Since managers are only skimming, you need to make sure these key details stick out. "Crowded resumes and big blocks of text are out," advises Christie. "Busy hiring managers also don't want to read a resume that's more than one page so remove outdated job experience or experience that's not relevant to the position you're applying for—you don't have to include every job you've ever had. You can also ditch your mailing address and the objectives section and use that valuable real estate to get really specific about your performance and skills."
So, now that we know we have a lot to cut out, what should stay and be focused on? "Highlight hard skills and metrics in their own sections and don't bury them in long sentences," suggests Christie. Hard skills and metrics are the perfect way to show that you'd be capable for the job you're applying for. Both of these things show promise – hard skills mean you've actually put the time and effort into learning your craft, while metrics measure results. Christie specifically emphasizes the importance of metrics on a resume. "Metrics matter more than ever and real stats about your achievements and performance jump off the page and prove your abilities in a way that hiring managers can quickly see at a glance."
Standing Out
While it's a huge help, there are more ways to stand out than simply updating your resume. Standing out in as many ways as possible is the key. "Being generic won't get you anywhere," says Christie.
Aside from highlighting metrics and hard skills, connecting with the company you're applying for can make or break your application. Many people who apply for the same jobs as you will have the skills, but they lack the genuine interest in the company that could win them the gig. "That's why establishing a clear connection with the company shows that you're invested in getting the job," says Christie.  "Values are more important than ever, so you'll want to tailor your application to each position with a clear "why" on wanting to work with the company."
Look for as many ways to stand out as possible. Connect with the hiring manager on LinkedIn beforehand to show your interest or submit a video application. Anything innovative will put you ahead of the curve. "We're living in strange times where the idea of what's "normal" has gone out the window," advises Christie, "For job-seeking, this means that you're free to create an application that's unique and original—don't be shy about shaking things up, being bold, and disrupting the traditional application package."
Work Life
Since the workplace has changed so much, know that you don't have to settle for anything and employers have the capability to accommodate you. That being said, you'll also have to make some changes to your own work life moving forward. "For work life, 2022 is going to be all about flexibility and being able to adapt to new working scenarios and challenges," says Christie.
In 2022, get used to remote work and staying flexible and adaptable, but there's also plenty of opportunity to negotiate benefits at your workplace to ensure that you can work safely and ideally.
The main takeaway from 2021 to bring to next year's job hunt is to go above and beyond when it comes to standing out. With all you've learned in mind, it's time to go out there and pull the job of your dreams for 2022.
Need a resume refresh for your job hunt? Grab one of Style Nine to Five's Job Application Templates!
Emily Morrison is a media professional with passions for writing, film and popular culture.
Featured Image: Adobe