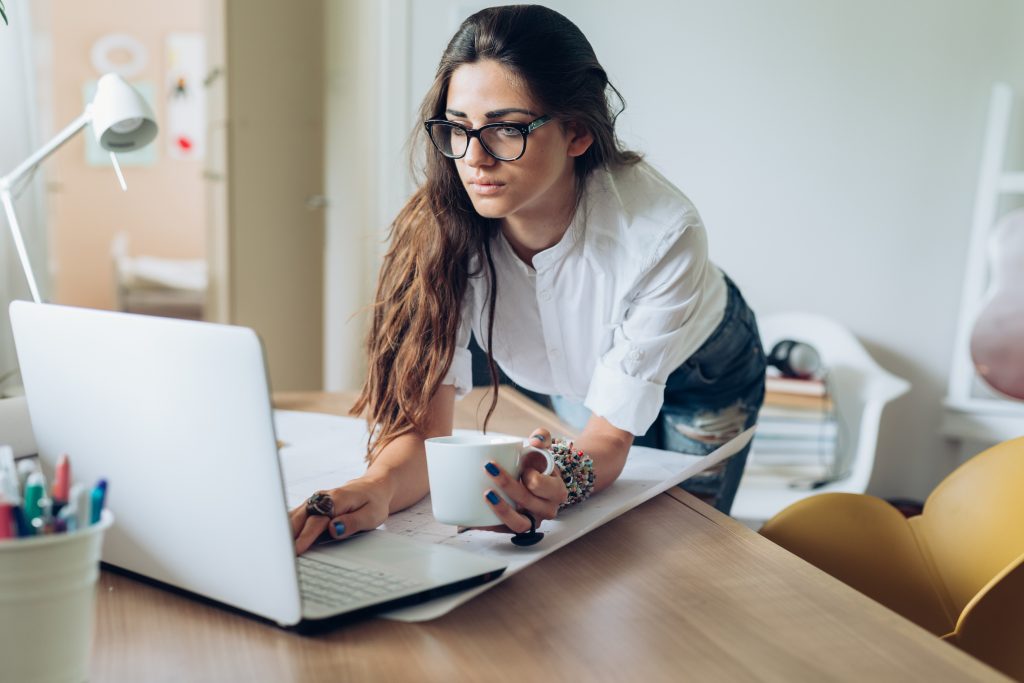 So, you aren't getting job offers, but you can't quite figure out what's wrong with your application package, and you certainly don't have hours to spend trying to sort it out. Don't worry – there are plenty of quick and easy fixes you can implement to clean up your resume and cover letter that'll give you a leg up on the competition without slaving away.
1 – Incorporate Graphics
Hiring managers are only skimming your resume, which means you need to find a way to make sure the highlights stand out. For example, in your skills section, you might want to create a graph labelling your skills and showing how adept you are at all of them, or use icons (for instance, a pen to symbolize writing, or the Instagram logo for social media marketing). Your skills will be understood by the employer before they even get to reading the words.
If you do intend to do this, just make sure not to overload your resume with graphics – then it'll just look messy. If you aren't a graphic designer, try a template that you can customize with your relevant information and leave the design elements to a professional.
2 – Tailor Your Resume
It's important to tailor your cover letter to each job you apply to, but have you ever considered doing the same with your resume? It doesn't need to be a huge overhaul, just edit some of the wording in your resume to match the exact job requirements. This is a very quick thing you can do that'll impress employers – right when skimming your resume, the keywords and skills from their job description will demonstrate that you've got the specific skills they're looking for, as well as show your dedication to getting the job because you took the time to tailor your resume to them.

3 – Use Matching Templates
Your attention to detail and organization skills will shine through a set of matching application templates. Commit to a specific aesthetic and construct your resume, cover letter and, if applicable, portfolio to match. If you have a LinkedIn, you can add a matching banner, or customize a personal website with your work to have the same look as well.
4 – Summarize Your Achievements
It's time to nix the objectives section once and for all. Explaining your career goals tells your employer nothing about what you can do for them. Instead, why not give a quick 1-2 sentences that sum up everything else they're about to read? Create a summary section on your resume that states all the highlights. State your field and list your most impressive accomplishments at past jobs, being as specific as possible with numbers. As this is only a short few sentences, it shouldn't take long to pull together and edit for each job you apply to.

5 – Use Numbers
Speaking of numbers, sprinkling them throughout your job application is an easy way to stand out. As mentioned, the hiring manager looking over resumes is only giving your resume a glance, which means that you want to make the most important parts of it stand out. Numbers are key to impressing on a resume, as they show tangible results for your work. For example, when applying for a digital marketing job, you might want to specify that at your last place of employment, you increased site traffic from social media by 30% in 4 months. Those numbers show that, beyond being "passionate about digital marketing" like everyone else who applied for the job, you actually know how to get results out of your craft.
Weave numbers all throughout your cover letter and resume, and format them as numerals instead of written out (e.g. 70% rather than seventy percent) so that they'll jump on the page. You can even bold them to make them stand out further.
These five little details will help give your application the boost that it needs, even when you're short on time or energy to make huge changes. The key takeaway should be to make sure the highlights of your career journey are notable without even reading the entire application. Good luck!
Don't have the time to clean up your resume? Purchase one of Style Nine to Five's Job Application Templates!
Emily Morrison is a media professional with passions for writing, film and popular culture.
Feature Image: Adobe Stock